Religious Steel Buildings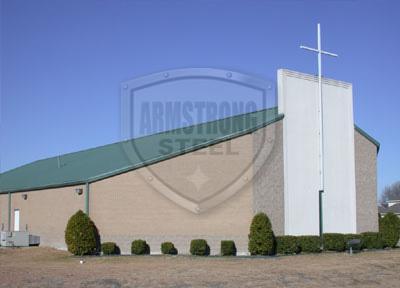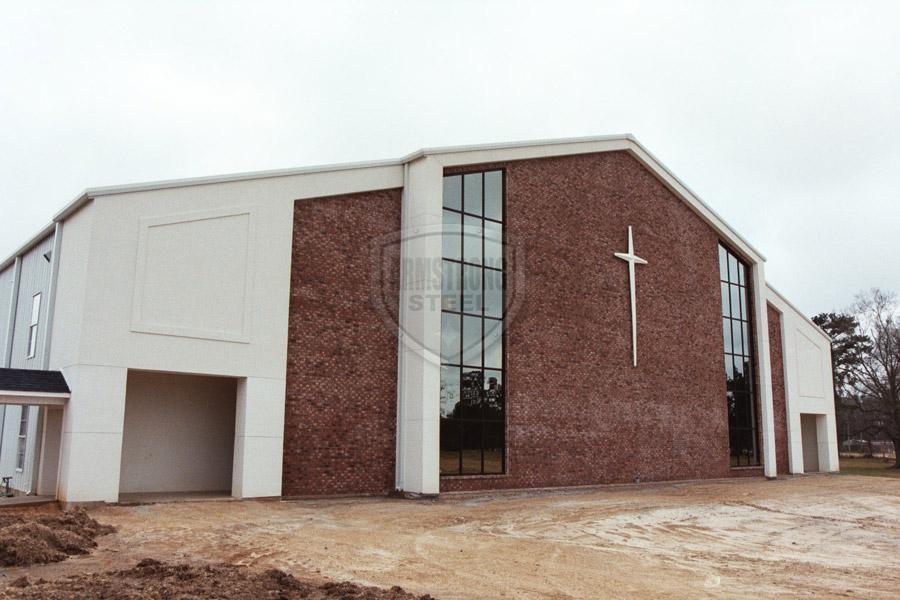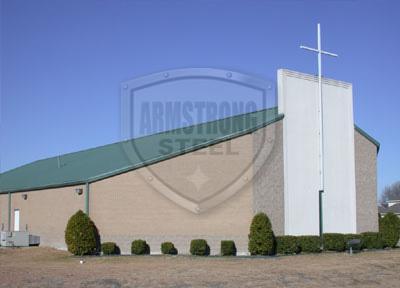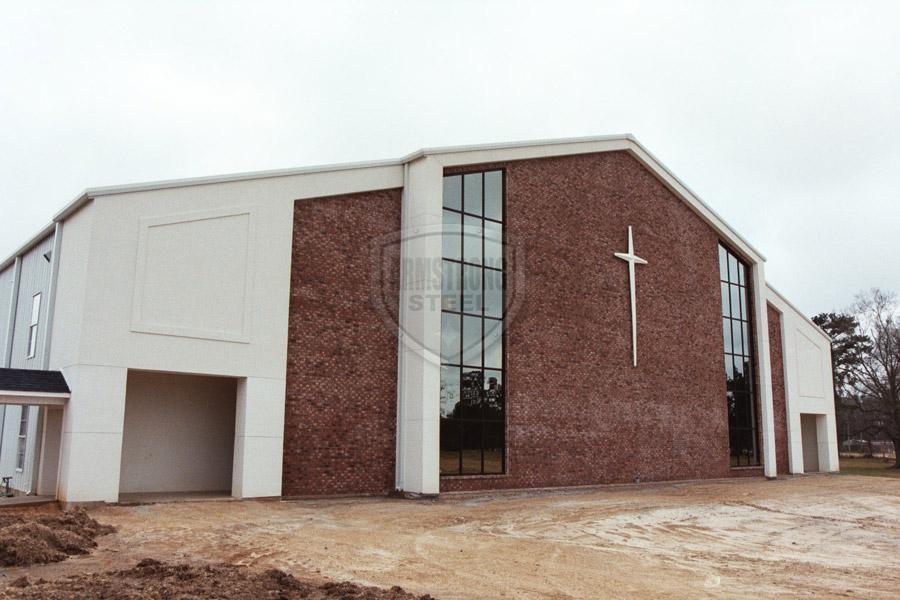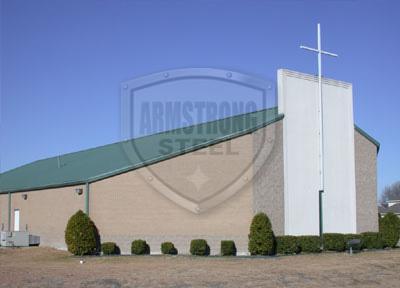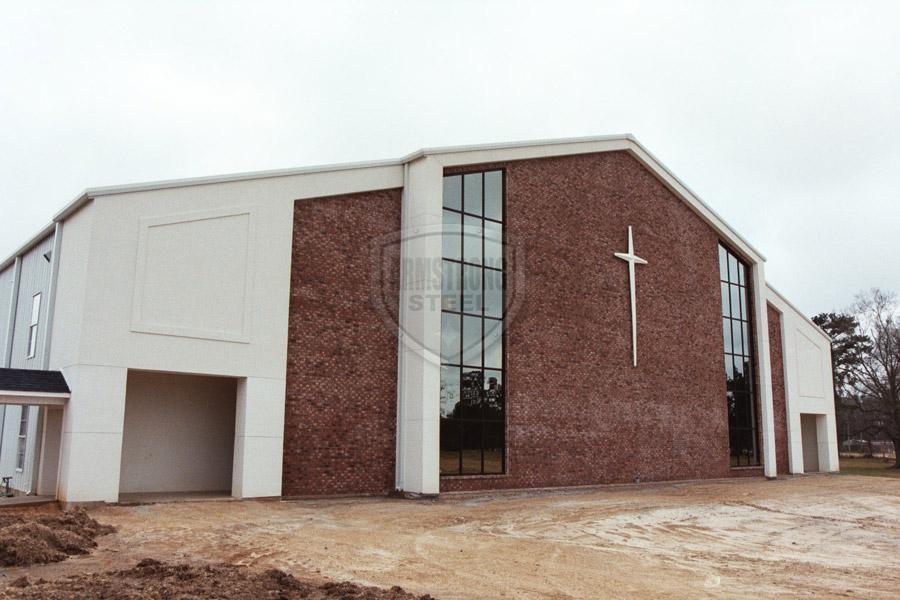 Steel Churches & Metal Religious Buildings
When planning to build a new church, you must be considering factors such as ease of expansion, comfort, durability, and cost. All these boil down to one thing, the material to use. Steel outperforms all other building materials regarding the factors mentioned, but you need experts to do it right. Armstrong Steel Buildings has been at the forefront of supplying steel structures, including religious buildings such as churches. We'll help you create an adaptable, affordable, and exceedingly durable prefab church building or worship center that satisfies your unique needs. The needs of a church will vary from one year to the next as the congregation changes. The good news is that steel structures are quite customizable. You can change the size, shape, design, and even color as your new needs require.
Why Choose Armstrong?
Whether you're just starting out, or you're outgrowing your current building, a steel building from Armstrong Steel is a cost-effective solution for expansion. We understand that your congregation is your top priority. The safety and durability provided by a steel building are unmatched. Building in steel will provide lower labor costs, and high energy efficiency, making it the ideal solution for your project
Steel Churches and Other Religious Buildings
We'll offer you a clear-span design that will guarantee you a large and obstruction-free space for your worship for a religious building. We'll customize your church steel building to include features such as an event hall space, church offices, gymnasiums, and recreational spaces, youth centers, choir rooms, worship rooms, and sanctuaries. When erecting a steel church building, you must consider the number of people you'll have to accommodate. Not only that, but you must also give room for expansion. Your congregation is expected to grow so does the church building.
With steel, you'd not have to worry about expanding the building if you have enough land for the expansion. Our experts will redesign your metal church building to accommodate new congregants comfortably. We'll ensure the end walls are expandable and add other features that ensure your church building and youth group spaces remain functional even to your future congregants. We are very creative, and our design options are almost unlimited. You can use color choices, skylights, windows, doors, and other such features to create a church that makes the delivery of your message to be effective.
Affordability
Armstrong Steel Buildings produce custom metal religious buildings that will suit your requirement and budget. Our structures are economical for new religious organizations that are planning to expand in the future. All the building kits are fabricated in our facility to ensure they are easy to assemble and require no modification. That means if you get our building kit, you'll be able to install the structure by yourself. Doing this will further reduce your construction costs. However, if you are too busy or you are not a fan of DIY projects, you can hire a contractor to do it for you. Even if you hire a contractor, it won't cost you much because our steel parts are marked. All that's needed is to pick the parts and fix them. Because religious steel buildings require little or no maintenance and are energy-efficient, you'll continue saving money as long as you still use the church.
Prefab Steel Churches
Whether you need just a small metal church or a large one, we don't discriminate. All metal church buildings will last for generations. Using prefab metals make the work easier for you and your building committee because the parts will be delivered to the construction site once the foundation is prepared. Whatever the size of your church, we'll use a clear span design to ensure the use of space is optimized. A column-free space ensures you can accommodate as many people as possible. With no supports or pillars disrupting people's views, your sermons will be delivered effectively. If you need a steel church, call us today to set up a consultation.
People Who Viewed This Gallery Also Viewed
Warranties and Service
Available Products
I-Beam Framing: 26 Gauge Sheeting, C-Channel Framing:
I-Beam Structural Warranty
50 Years
Add Colors
Roof, Trim, Walls
Structural Warranty
50 Years
Galvalume Roof Warranty
35 Years
Project Manager
Included at No Additional Cost
Resources Selected for You
"Every time I've shown up to Armstrong Steel's Headquarters in the Denver Tech Center to discuss a building project with the project managers they are accommodating, efficient, priced right and they take care of our needs."
Shane, Denver, Colorado
"We purchased 7 steel buildings from Armstrong Steel. Everything went smoothly! My biggest concern when taking delivery was that not all pieces for my 7 buildings would be there, but not one piece was missing! We will definitely come back to Armstrong for our future projects."
William, Midland, Michigan
"I liked that the building designers work at Armstrong and not overseas in case I had any questions! I'm 75 years old and if I can do this, anyone can!"
Wes, Libby, Montana
"I knew I could trust Armstrong because they're the manufacturer! Getting my building was simple. It was well within my budget, plus I got it delivered on time, and most important exactly how I wanted it."
Gary, Gurley, Alabama
"Everything went so smooth from the design process to the building going up. If you're looking for the easiest way to buy a building, contact Armstrong Steel and get a building directly from the manufacturer."
Chip, Paramus, New Jersey