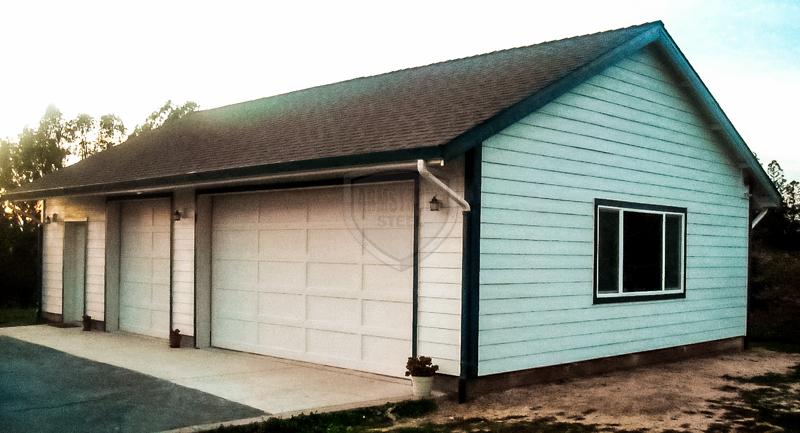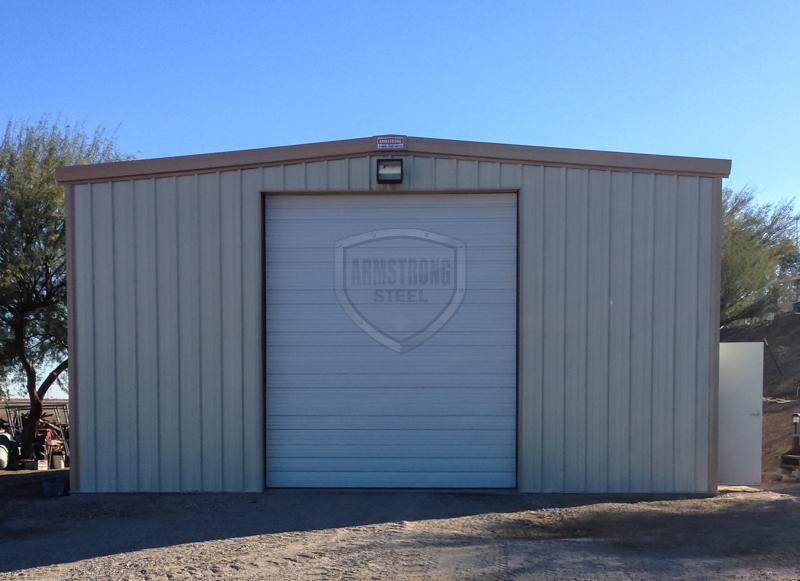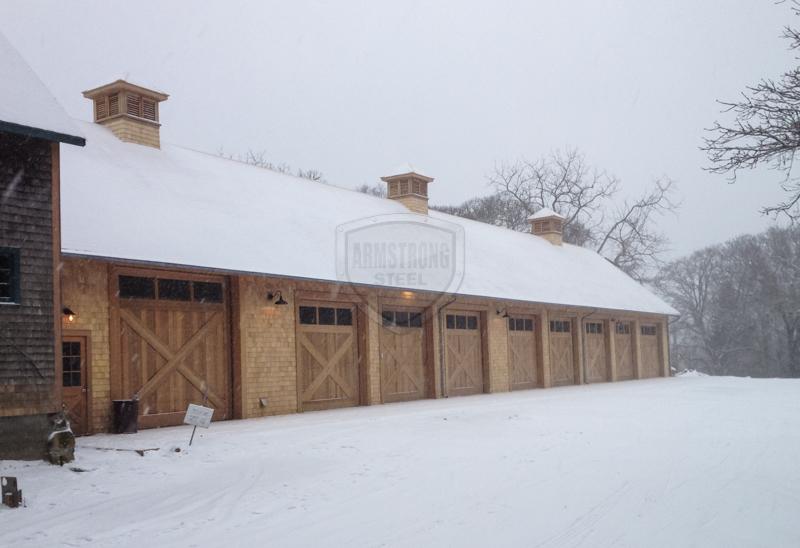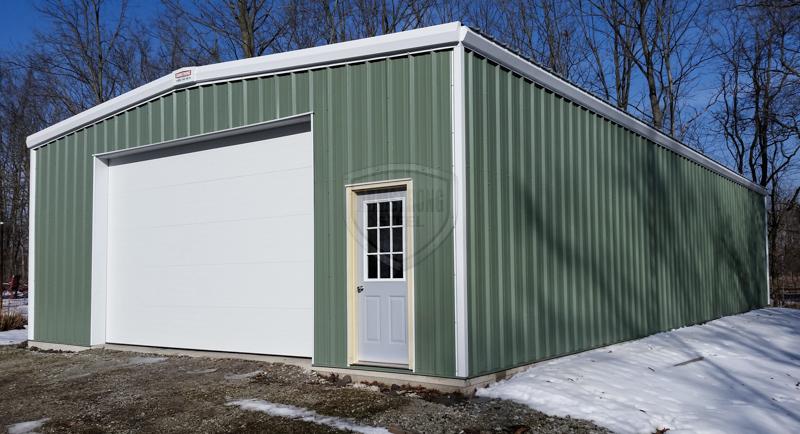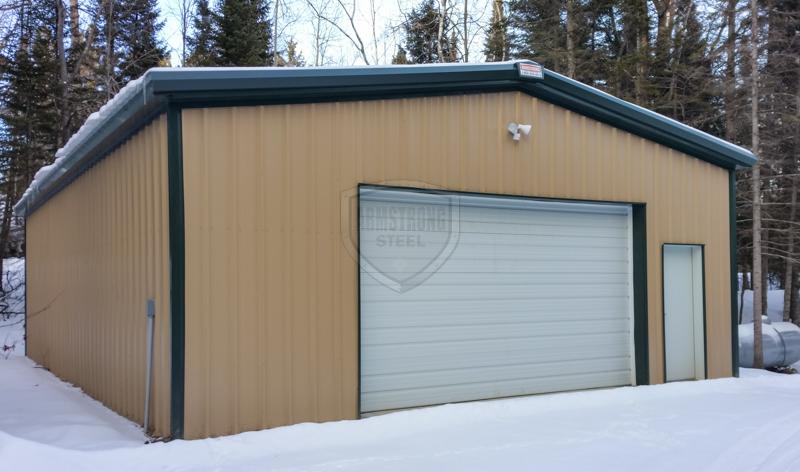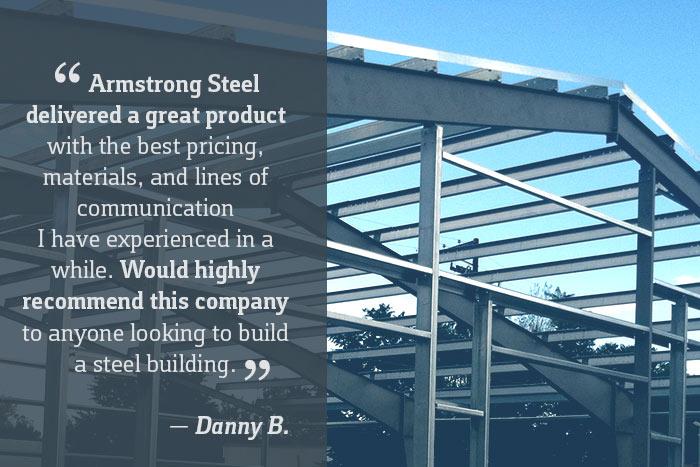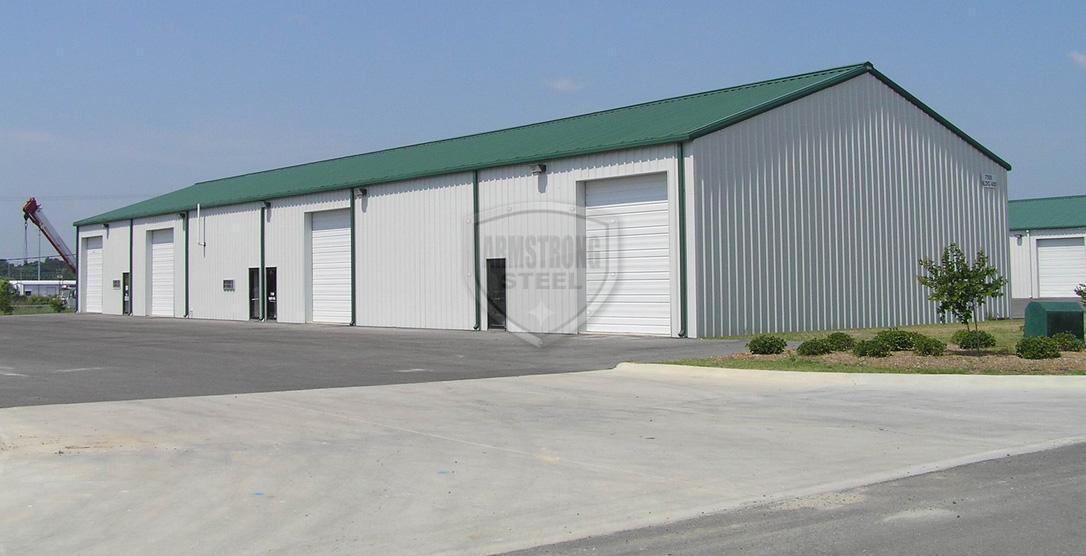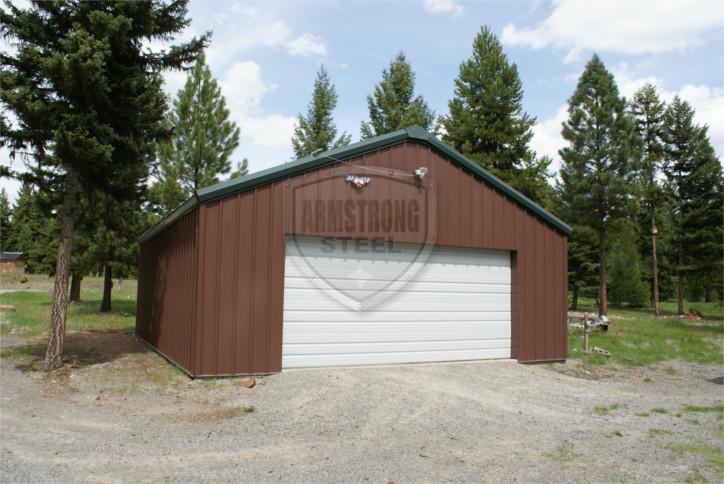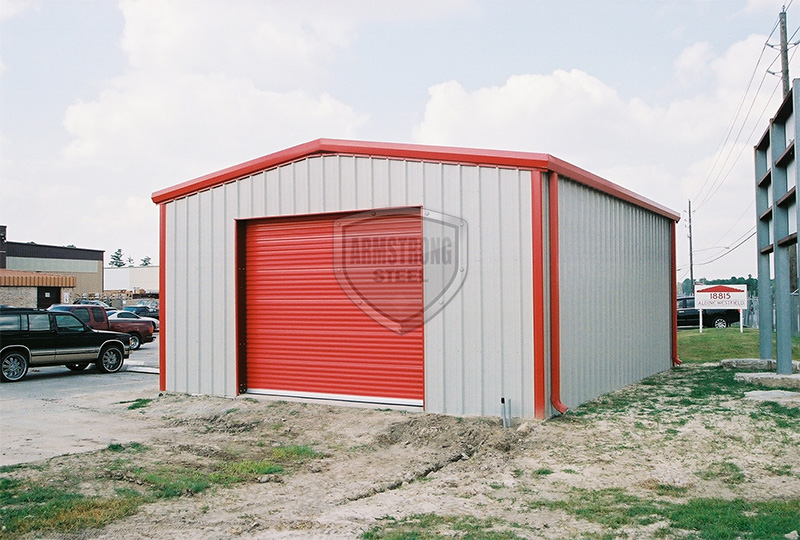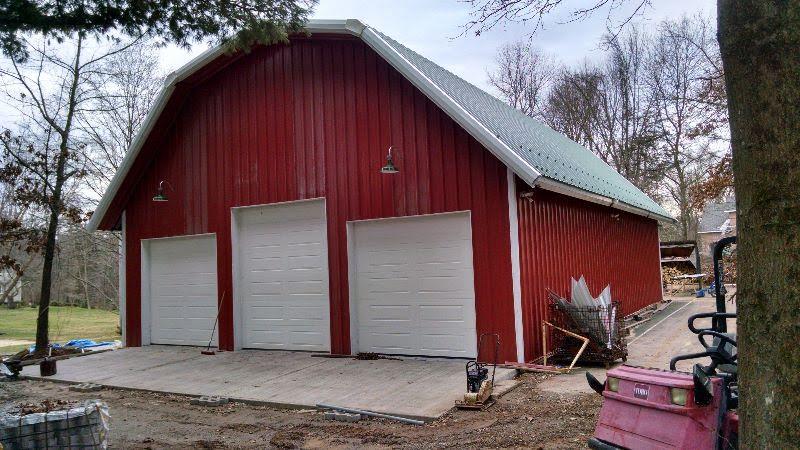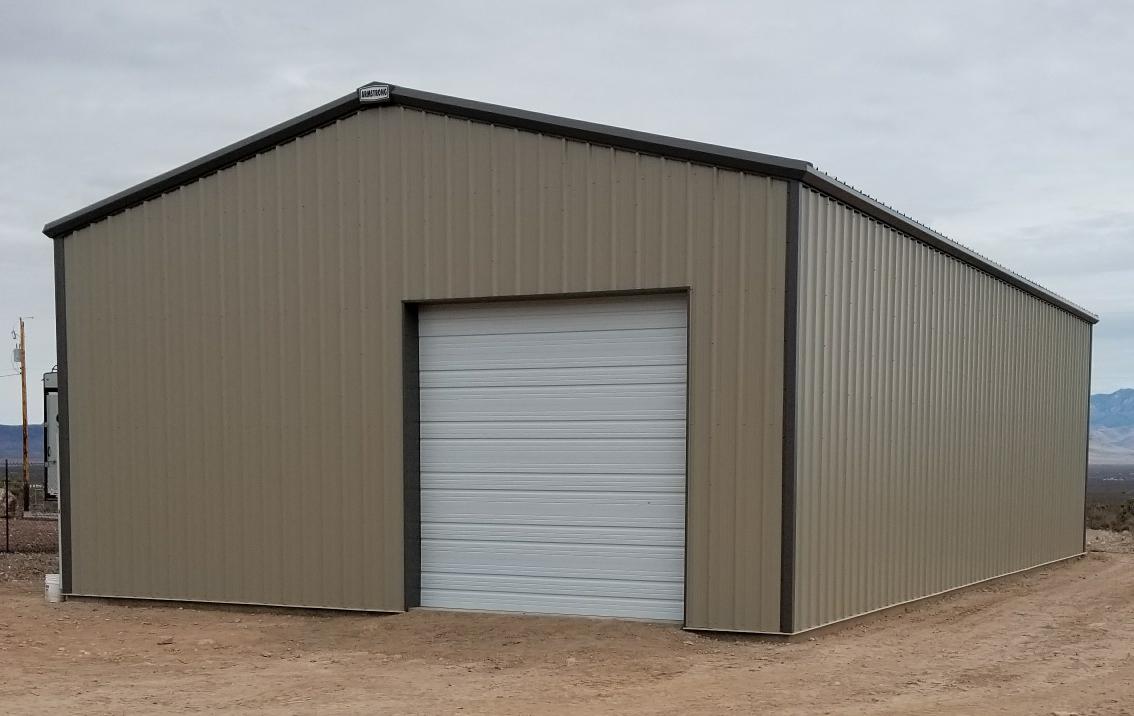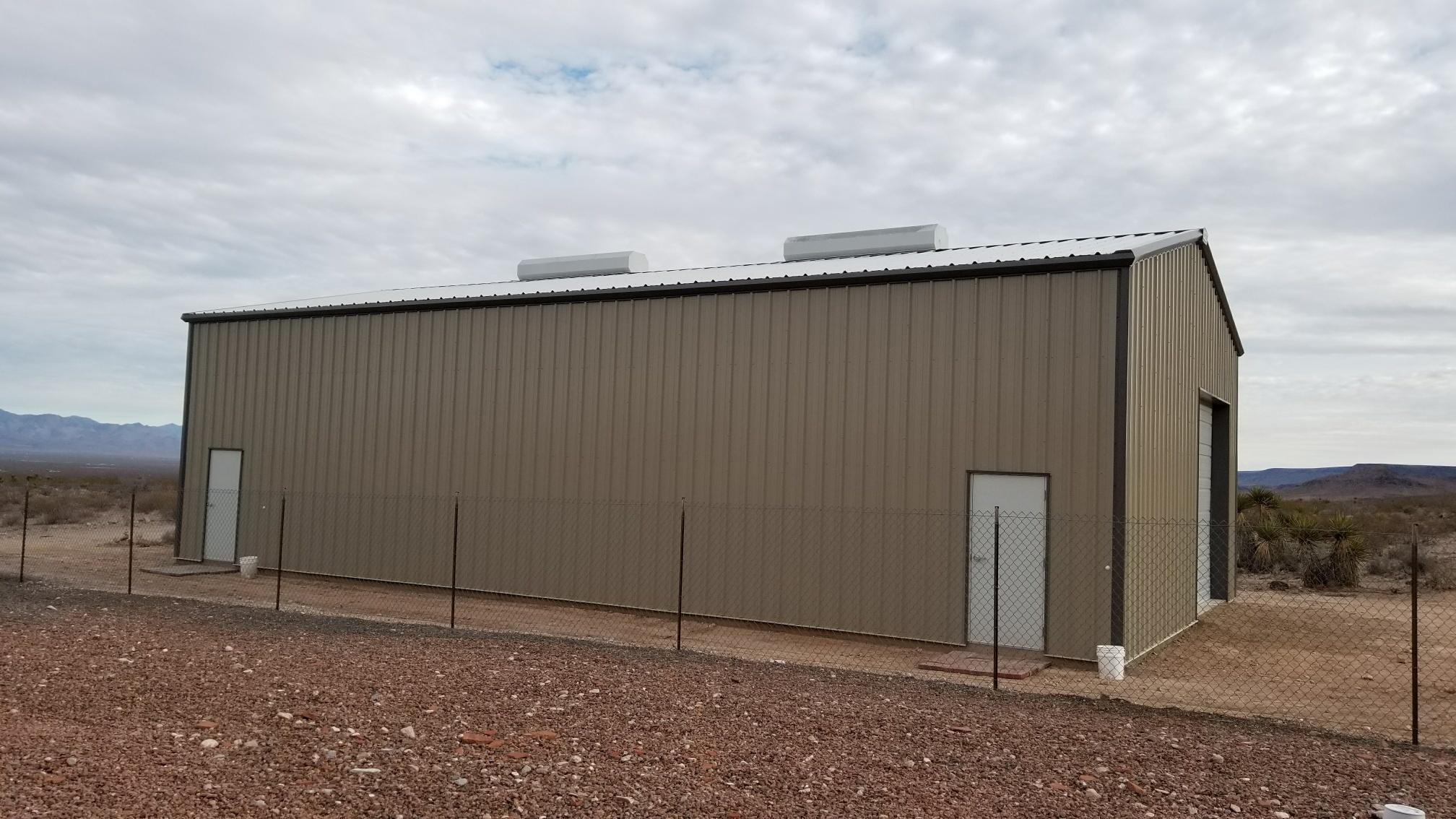 Prefab Metal & Steel Garages
Garages can be made from a variety of materials. Among these materials, steel stands out because of its strength, versatility, and reliability. To benefit fully from the excellent qualities of steel, you need your garage steel buildings to be designed, fabricated, and installed by experts. Armstrong Steel Buildings has the leading experts in all types of steel structures. We design and deliver steel garage buildings of various sizes that can allow you to store anything, from your cars to very large equipment and personal items. Our friendly customer service representatives are ready and willing to help you design or choose the perfect steel structure for your unique needs. Once we agree on the design, your metal garage building will be delivered in the shortest time possible. Each structural element of your metal garage kit is pre-punched and pre-sized to make installation easier. Each steel garage kit contains all the accessories needed to install a structure and comprehensive installation information with diagrams.
Why Choose Armstrong?
Whether you are an avid car collector, or you just need more space for your everyday vehicles & equipment, Armstrong Steel has you covered. Steel buildings offer unrivaled flexibility with the interior layout and allow for larger door openings than traditional building options. The durability that comes with an Armstrong building ensures that your valuable assets are protected.
Price Your Building Online →
Experience The Best Steel Can Offer
At Armstrong Steel Buildings, our main focus is on quality and unmatched customer service. The way we handle your queries will help you feel confident in the decision you make. With our customization options, financial options, and one-of-a-kind warranties, you have no reason to look elsewhere. We'll make the entire process stress-free and easy. We use high-quality steel in our construction, including 12-gauge and 14-gauge steel framing (galvanized) and 26-gauge and 29-gauge metal sheeting. We also use steel tubes with professional finishing for added durability. We want you to enjoy the use of your custom metal garage for many years.
Picking the Perfect Kit
If you aren't sure which garage kit is most suitable for your steel garage, you need not worry. Our trained customer services reps will offer you a variety of options and help you identify the one that suits your needs most. We construct garage steel buildings of various colors, sizes, and shapes. We also have customized options that are designed according to customer specifications. This means that once you contact us, you can be 100% sure that you'll get what you want.
Customizing The Kits
Once you choose a kit, we can modify it using a set of accessories to ensure it fits your purpose. The options available include roofing, floor kits, vents, windows, and doors for your enclosed metal garage. You can also choose a color that suits your taste. If you want a garage to store your vehicles, we can use roll-up doors. These will make the garage more accessible. Roll-up doors do not take up space, meaning your garage will be spacious enough to accommodate the vehicle plus other personal items. For extreme weather elements, we'll provide your garage with insulation to make the inside of your garage comfortable.
Installing The Garage Building
Our building kits make the installation process to be very easy. We provide detailed instructions plus stamped plans that help in the installation process. Being that all the elements will be pre-punched and pre-sized, all that is required will be to identify where each element goes then fix it. We recommend that the installation should be done as soon as the kit arrives. Storing kits for long may lead to their damage. If you have to store it, make sure you choose a dry place to prevent corrosion or rusting.
Why Choose a Steel Garage?
Steel is the strongest construction material in the market today. It is strong, versatile, durable, and affordable. Prefabricated steel is very easy to assemble, reducing construction time by a big percentage. This also helps in lowering construction costs. Steel, unlike wood or concrete, it requires minimal maintenance. When protected against weather elements, it can serve you for a lifetime.
If you want to build a steel garage, contact Armstrong Steel Buildings. We offer the most affordable metal garage prices.
People Who Viewed This Gallery Also Viewed
Warranties and Service
Available Products
I-Beam Framing: 26 Gauge Sheeting, C-Channel Framing: 26
I-Beam Structural Warranty
50 Years
Add Colors
Roof, Trim, Walls
Structural Warranty
50 Years
Galvalume Roof Warranty
35 Years
Project Manager
Included at No Additional Cost
Resources Selected for You
"Every time I've shown up to Armstrong Steel's Headquarters in the Denver Tech Center to discuss a building project with the project managers they are accommodating, efficient, priced right and they take care of our needs."
Shane, Denver, Colorado
"We purchased 7 steel buildings from Armstrong Steel. Everything went smoothly! My biggest concern when taking delivery was that not all pieces for my 7 buildings would be there, but not one piece was missing! We will definitely come back to Armstrong for our future projects."
William, Midland, Michigan
"I liked that the building designers work at Armstrong and not overseas in case I had any questions! I'm 75 years old and if I can do this, anyone can!"
Wes, Libby, Montana
"I knew I could trust Armstrong because they're the manufacturer! Getting my building was simple. It was well within my budget, plus I got it delivered on time, and most important exactly how I wanted it."
Gary, Gurley, Alabama
"Everything went so smooth from the design process to the building going up. If you're looking for the easiest way to buy a building, contact Armstrong Steel and get a building directly from the manufacturer."
Chip, Paramus, New Jersey