Institutional Steel Buildings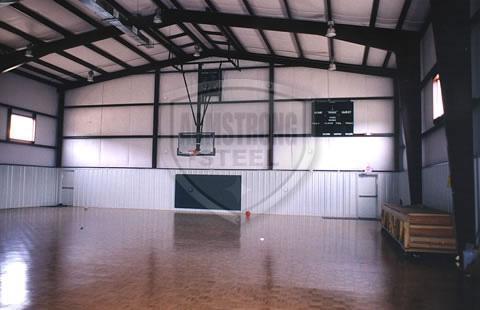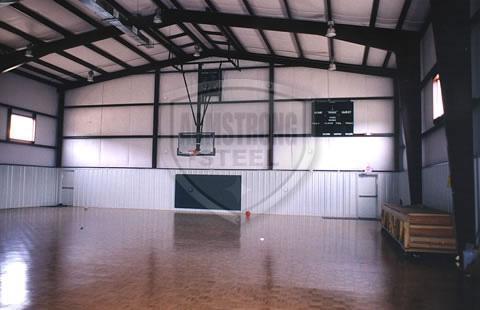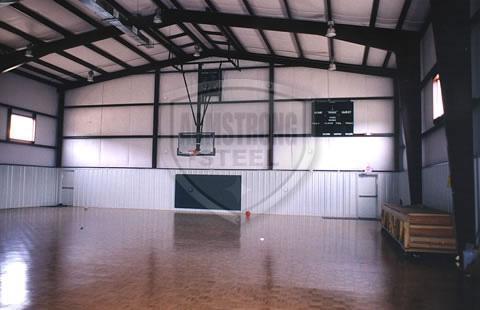 Institutional & Government Metal Buildings
Armstrong Steel offers a variety of steel and metal structures that suit the government and institutional needs. Our institutional steel buildings can serve as hospitals, courthouses, schools, fire stations, just to name a few. If you want any of these structures, our engineers will show you that we are the best in this industry. We'll manufacture your buildings to suit not only your needs but also your budget. Whether you need a garage for ambulances, a fire station at the airport, or a fire department structure in a rural area, our engineers are up to the task. We'll assist you with affordable designs for living quarters, attached offices, or equipment storage buildings. We have experience combining structural steel and pre-engineered metal to come up with the best structures for your administrative offices, classrooms, library, or gymnasium. You name it, and we'll turn your dreams into reality.
Why Choose Armstrong?
Efficiency and budget are top priorities for any institutional project, and a steel building from Armstrong is a cost-effective solution. Building in steel can save up to 40% off the cost of conventional construction. The insulation options for rigid frame steel buildings are better than those of wood frame buildings, saving money on energy costs. Our inhouse project management team will guide you through the design process, and make sure you get exactly what you're looking for.
Why Choose Institutional Metal Buildings?
Metal buildings are the perfect structures for institutions across many industries like correctional, government, recreational, religious, healthcare, and educational facilities. If you have an institution whose structures require clear spans for their functions, you'll find steel structures to be your best option. These structures can be assembled very quickly because they are prefabricated in our facilities.
Budget and Time
Steel structures are the most suitable for you if you want to complete your construction as fast as possible. Once you have the idea of what you want, you can let us know then develop a perfect design for it. We'll then prefabricate it in our facilities then deliver the parts to you. The parts are ready for assembly and come pre-punched. Even if you aren't sure of the type of structure you want, our experts will help you choose the perfect structure for your institution.
High-Efficiency Levels
Institutional Steel Buildings are very efficient, not only in their performance but also in design and installation. They are very versatile and flexible. In fact, it is easier to modify steel structures than structures made using other building materials.
For example, you can start a school with just a few classrooms, and as your school expands, you'll find it easier to expand the existing classrooms or add new ones if they were made of steel. This is because steel components are joined using bolts that can be removed and new parts added.
Design Flexibility
With computer-aided design (CAD), it is very easy for our engineers to design your building according to your specifications and requirements. The greatest advantage of CAD is that you'll be able to view how your structure will look even before it's assembled.
This means if you want any modifications done, it will be possible to do so before printing the final design. CAD allows our engineers to exploit their creativity to the fullest because they can test various design elements before implementing them.
Structural Integrity
Steel is a very strong construction material. That's why a steel institutional building will be more structurally sound than wood or concrete structures. A steel structure can withstand harsh weather and other conditions like tornadoes and earthquakes. This makes them the best materials to build schools where children are and hospitals where the sick and the elderly are found.
Do You Want a Steel Structure?
If you want to erect a steel structure for whatever reason, it's better to work with steel specialists like Armstrong Steel. We understand that government and institutional structures have strict timelines, aesthetics requirements, and budgets; we won't let you down.
We've worked with local, state, and federal governments and are equipped with knowledge about how government agencies work. We'll help you throughout your construction journey, including helping you with documents you need for approvals. Call us today, and let's walk this journey together.
People Who Viewed This Gallery Also Viewed
Warranties and Service
Available Products
I-Beam Framing: 26 Gauge Sheeting, C-Channel Framing:
I-Beam Structural Warranty
50 Years
Add Colors
Roof, Trim, Walls
Structural Warranty
50 Years
Galvalume Roof Warranty
35 Years
Project Manager
Included at No Additional Cost
Resources Selected for You
"Every time I've shown up to Armstrong Steel's Headquarters in the Denver Tech Center to discuss a building project with the project managers they are accommodating, efficient, priced right and they take care of our needs."
Shane, Denver, Colorado
"We purchased 7 steel buildings from Armstrong Steel. Everything went smoothly! My biggest concern when taking delivery was that not all pieces for my 7 buildings would be there, but not one piece was missing! We will definitely come back to Armstrong for our future projects."
William, Midland, Michigan
"I liked that the building designers work at Armstrong and not overseas in case I had any questions! I'm 75 years old and if I can do this, anyone can!"
Wes, Libby, Montana
"I knew I could trust Armstrong because they're the manufacturer! Getting my building was simple. It was well within my budget, plus I got it delivered on time, and most important exactly how I wanted it."
Gary, Gurley, Alabama
"Everything went so smooth from the design process to the building going up. If you're looking for the easiest way to buy a building, contact Armstrong Steel and get a building directly from the manufacturer."
Chip, Paramus, New Jersey