Recreational Steel Buildings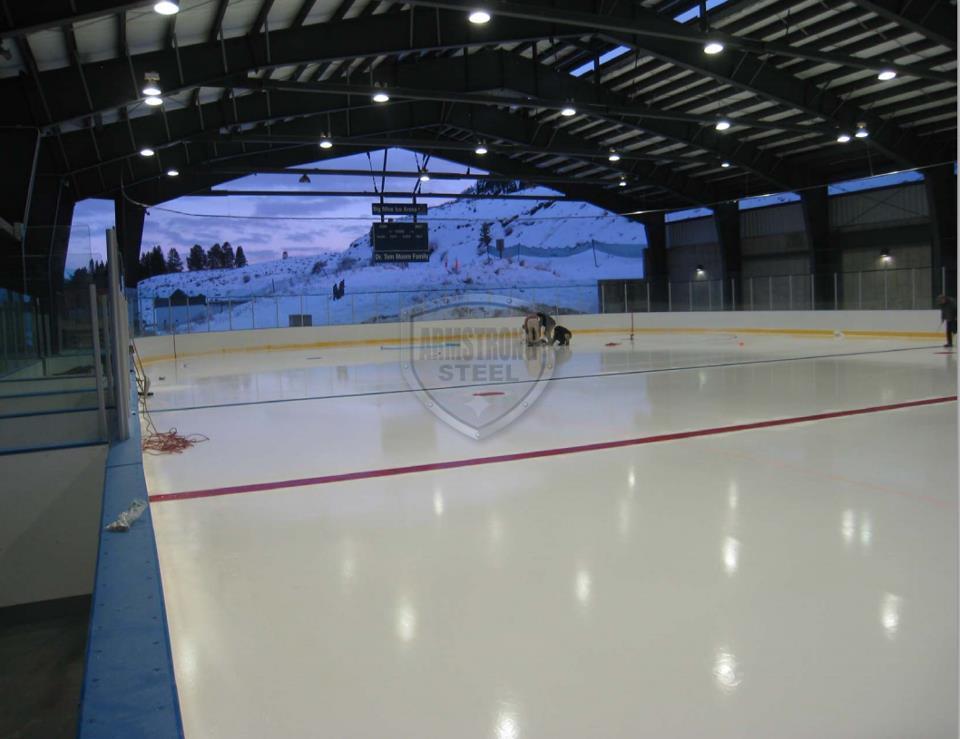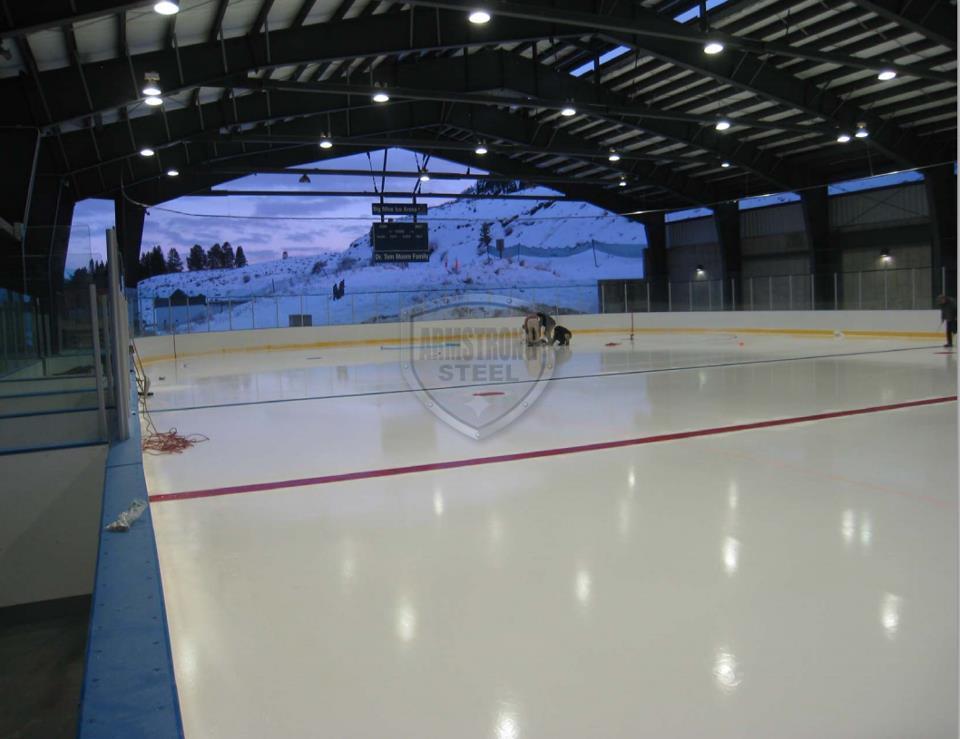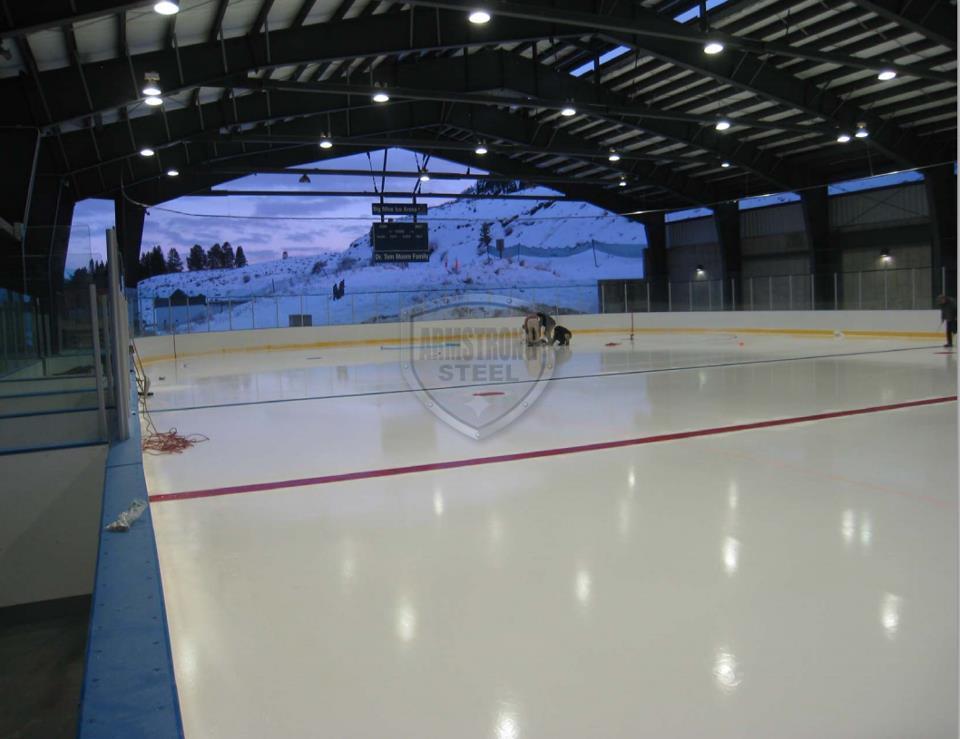 Prefab Recreational Steel Buildings & Facilities
Armstrong Steel is your number one resource for all your recreational steel buildings. We'll offer you a variety of options for multi-span and clear-span steel structures in unlimited sizes. Count on our professionals for structural steel, full-service, and support for multi-story, stadium seating, press boxes, and skyboxes applications. Let Armstrong Steel's superior products, value engineering, and flexible design form part of your next steel building project.
Why Choose Armstrong Steel?
We put a lot of emphasis on quality. From materials to design and the fabrication process, we ensure everything we do comply with industry standards. We also ensure our designs meet the required codes and loads for your locality. That explains why a recreational building we design for you will withstand the test of time. We offer the best customer service. We have friendly and professional customer service representatives who will give you a listening ear and ensure you get what you want. Our prices are the most affordable. Call us today and enjoy all these benefits.
The Best Recreational Steel Buildings
Whether you want a baseball stadium, a community center, or a sports complex, our experts are up to the task. We've built many indoor athletic facilities, gymnasiums, sports arenas, athletic buildings, and more. We provide prefabricated recreational structures for organizations, youth camps, schools, sports clubs, and private homeowners looking to deal with large groups of people. If you need ample recreational space at an affordable cost, consider a prefabricated recreational building from Armstrong Steel. We are your trusted source for affordable, durable, safe, and customizable metal recreational buildings. We'll design an attractive structure for you then make it a reality and our production facility.
Custom Prefab Recreational Buildings
You can customize Armstrong Steel's recreational buildings and sports complexes to fit your functional and aesthetic requirements. Our experts will offer you a clear span and high ceilings steel framing to accommodate a wide range of recreational and sports activities. Our engineers will customize your recreational steel building's exterior to suit your taste. We design steel structures to support all wall designs, including CCMU, tilt-up, stucco, brick, or metal panels. Our metal panels come in various profiles and styles that are suitable for wall and roofing applications. We also customize colors according to your preferences.
Versatility
We love steel because of its versatility. We've used steel to design and install many recreational buildings for a variety of applications. With several years of experience in this industry, we've helped communities, municipalities, and individuals build steel structures that serve the intended purposes. Steel is a building material that can be used to design all types of structures, no matter the size, shape, and appearance. Steel will also allow you to expand your recreational metal building in case you need more space.
Designing Your Steel Recreational Building Using a Prefab Building Kit
Prefab steel building systems can allow you to do a lot in the shortest time possible. It might look overwhelming when you first consider how complex your structure will look. But you need not worry; we've probably designed more complex structures than the one you are considering. The advantage of working with us is that we simplify everything. Once we agree with you on the best design, our engineers will break it down into individual elements and design them separately. The elements will then be fabricated and marked in our facilities. So when you get a prefabricated building kit from us, know that all the parts inside are labeled for ease of assembly. This means you won't need to hire another engineer or architect; we'll do everything for you.
People Who Viewed This Gallery Also Viewed
Warranties and Service
Available Products
I-Beam Framing: 26 Gauge Sheeting, C-Channel Framing:
I-Beam Structural Warranty
50 Years
Add Colors
Roof, Trim, Walls
Structural Warranty
50 Years
Galvalume Roof Warranty
35 Years
Project Manager
Included at No Additional Cost
Resources Selected for You
"Every time I've shown up to Armstrong Steel's Headquarters in the Denver Tech Center to discuss a building project with the project managers they are accommodating, efficient, priced right and they take care of our needs."
Shane, Denver, Colorado
"We purchased 7 steel buildings from Armstrong Steel. Everything went smoothly! My biggest concern when taking delivery was that not all pieces for my 7 buildings would be there, but not one piece was missing! We will definitely come back to Armstrong for our future projects."
William, Midland, Michigan
"I liked that the building designers work at Armstrong and not overseas in case I had any questions! I'm 75 years old and if I can do this, anyone can!"
Wes, Libby, Montana
"I knew I could trust Armstrong because they're the manufacturer! Getting my building was simple. It was well within my budget, plus I got it delivered on time, and most important exactly how I wanted it."
Gary, Gurley, Alabama
"Everything went so smooth from the design process to the building going up. If you're looking for the easiest way to buy a building, contact Armstrong Steel and get a building directly from the manufacturer."
Chip, Paramus, New Jersey