START HERE: Price Your Building Now!
4 Reasons You Should Expand Your Business (Even When You Think You Shouldn't)
Growth will never be easy, and any entrepreneur or small business owner who tells you different is lying to your face. In honor of March being "National Start Your Business Month," I thought I should partly direct my focus away from the everyday grind of the steel building industry and shift my attention toward you, the small business owner. I'm sure you know, there is a lot of literature out in bookstores and on the internet about growing your business. That's no surprise. Armstrong Steel also offers lots of helpful tips and advice for the small business owner weekly.
But this article is going to be a little different. It's time for some tough love, but you need to hear it. There are all sorts of reasons why your company isn't growing. But the main reason is because you're not letting it grow. Everyday there are indicators that you should grow, but you ignore the signs. Hopefully, this information will open your eyes, and lead you on the path to a steel building commercial expansion.
Competition
Growing your business gives you the distinct advantage of keeping your competitive edge in your market. When you have more of a presence in your chosen industry, it generates many opportunities that might not have been available to you in the past. In addition, growth begets growth, and might be a requirement if you want to continue competing. A steel building might be a plausible solution if you need to penetrate a new market quickly. Because steel buildings can be erected in half the time, you'll be able to make a smooth transition to your new building without a lapse in business.
Reach new customers
With any expansion comes several new complications, but as you continue to grow, you'll be able to reach new customers. I'm not talking about just the people you impact in the community you set up in, but also the people to which you advertise and align yourself. Plus, when you plan a steel building commercial expansion, you're creating an asset that works in your absence. As a small business owner, you're probably used to doing everything, from manning the cash register to stocking inventory. But as you grow, you add more members to your team, and those people support you when you're not there. They, in turn expand your reach and keep your business profitable.
Increase profits
Of course, I don't want to mislead you. Moving into a steel building isn't going to yield you millions of dollars on your grand opening. In fact, buying a steel building will decrease your income at first. But as your employees settle down and fall into their roles, your business should slowly become more profitable.
This reason requires some 'big picture' thinking. A steel building is a big investment, and many small businesses save capital for years so they can make a move into a new business facility. You want your investment to pay off in the future. That's the true definition of an investment. A steel building will create wealth and increase your property value in the long run. Plus, an expansion allows you to hire more employees and make more of your product, which will hopefully lead to an increase in profits.
The opposite of growth
You should know that your timing will never be 'right;' there is no such thing. You keep telling yourself  – "I'll expand when I get more customers, or when I have more money, or once I finally feel like it." But, while you're still waiting to find an easy way or the perfect time, someone else is already getting results because they decided making progress is more important than making excuses. When you stop growing, you become comfortable or complacent. Unfortunately, that is corporate suicide. Businesses have two directions: forwards and backwards. If you're not taking steps to move forward, you're going the wrong way by default. There is no such thing as idle. The companies that are just treading water aren't making the necessary decisions to achieve success.
The key isn't to pick one or two of these reasons, and try to grow your business. Combine all these tips together, and you will be able to ease the transition from small business to bigger business. If you're interested in planning a steel building commercial expansion, we can help.
Photo courtesy:
North Charleston
---
---
« How a New Youth Center Will Help Your Church Grow
What Contractors Won't Tell You About Building Your New Church »
PRICE A
STEEL BUILDING
IN MINUTES NOW!
---
Popular Posts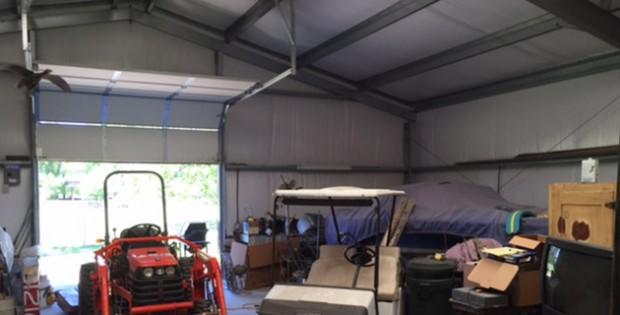 Will Adding a Steel Building Increase My Property Value?
I've seen steel buildings increase in popularity every day because builders use these durable, versatile and flexible construction solutions in every application. Not only have homeowners utilized a steel building for residential purposes, but builders have also made additions to their existing property. No doubt that a steel building garage will increase the value of a home, …
Will Adding a Steel Building Increase My Property Value? Read More »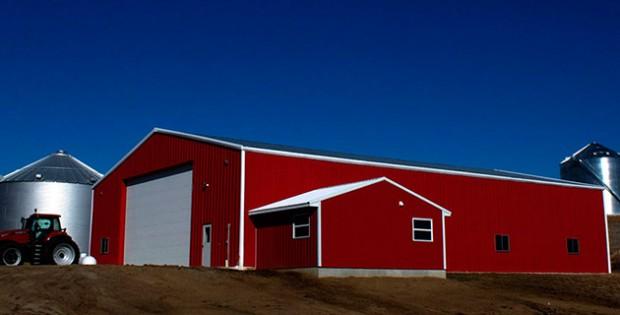 Steel Building Quotes: Get a Grasp on Prices and Estimates
What is the first step of a steel building project, or any construction project for that matter? After you decide to add a new garage, agricultural or commercial building to your property, you'll most likely start contacting steel building manufacturers for steel building quotes. From there, you can create a timeline for yourself and develop …
Steel Building Quotes: Get a Grasp on Prices and Estimates Read More »