START HERE: Price Your Building Now!
Tips & Advice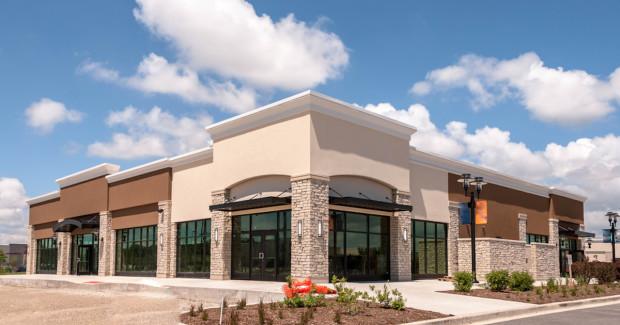 Commercial Construction Projected to Rise 17% in 2014
It is an interesting economic fact that more millionaires were created during the Great Depression than anytime in American history. The second most prosperous time to be an entrepreneur was the post-Civil War economic flop, during reconstruction. This invalidates the idea that great financial abundance can only be achieved when the economy is thriving. Another… …
Cash Flow Strategy For Contractors
With 2014 building starts on the rebound perhaps the most important question for contractors is not, "where is the business," but, "where is the cash?" According to Richard Gavin, CPA at Grassi & Co. and a leading construction industry analyst, "most contractors who are going out of business this year are failing because they are running out… …
More Work & Lessons Learned Means Contractors Are Declining New Business
A 2013 report from the Association of General Contractors details something you may already know, construction firms and subcontractors across the nation are turning down new work. The report says that current work for existing clients is keeping small to medium sized contractors as busy as ever. With housing and building starts seeing a dramatic… …
8 Best Mobile Apps for General Contractors
At Armstrong Steel we make sure we deliver the best metal building that we can. A portion of our success is attributed to our dedication to efficiency, not only so that we don't waste our customers' time, but also so that we don't waste our own time. On the job site there is little time… …
6 Things a Contractor Should Consider When Bidding Government Projects
As a contractor, one of the keys to success is diversifying your project line-up. This is important in every business, but the benefits to a construction and contracting company means that you're able to bid on jobs you might not have considered during the slow season. Have you considered steel buildings? Project diversity provides greater… …
7 Tips for Finding A Reliable Subcontractor in A Pinch
If you're on the job site and you know you won't be able to finish the job on time, you likely need to hire a subcontractor to help you get the work done. How do you go about finding the perfect subcontractor? Hiring a subcontractor takes time and energy you don't have to spare. These… …
7 Reasons Steel Buildings are the Answer to the Biggest Problem in Legal Marijuana
According to a March 2014 Denver Post article, one of the biggest issues the State of Colorado is facing in the process of legalizing marijuana is not enforcement, not compliance, not the predicted surge in crime rates – it's the lack of supply. The reason, according to Jason Thomas of Avalon Realty Advisors, a firm… …
Steel Workshop Tool Review: Milwaukee 2731 M18 Fuel Brushless Circular Saw
If you haven't tested the Milwaukee 2731 M18 Fuel Brushless Circular Saw you're missing out. The 6-½" version of the M18 Fuel Circular Saw has become a staple in contractor's toolboxes as well as homeowner's steel workshops due to it's stunning cordless power. The latest version, released in August, has added to a growing excitement surrounding… …
5 Ways Contractors Can Make Money in the Winter
Winter can be a difficult time for contractors. Jobs are in short supply and working conditions can be harsh. When the weather becomes colder, it could mark the end of a contractor's money-making season. But November through March doesn't need to be down time for workers who live in more frigid parts of the country…. …
Getting a Steel Building Quote Factory Direct
The first step toward getting your project started is getting a price! You may either call us directly at 1-866-487-0473 or answer a few questions below to receive pricing.