START HERE: Price Your Building Now!
Steel Buildings A-Z
Architects – When to Draw the Line on Drawing the Lines
In this series First Time Builder: A-Z list of Essentials, Jeremy Bjork will detail several issues facing some of his most important clients, first time builders such as yourself. Jeremy will answer common questions and provide you with simple and affordable solutions to common situations. Jeremy works as a Senior Level Project Manager at Armstrong Steel in… …
Tips on Choosing a Professional Builder for Your First Time Project
The greatest reward of embarking on first time building project is the idea that you are able to do the bulk of the work, from concept to completion, on your own. This is especially true of the building and construction phase of the project. Few things are more satisfying than hammering in every nail, bolting… …
Why You Should Opt for a Pro When It Comes to Concrete
It is the most widely used man-made material on the planet and it's perhaps the most misunderstood. It's concrete and it's a necessary component to your first time building project. Whether you opt for a traditional build or the convenience and affordability of a pre-engineered structure for your first time building project, you will need… …
3 Easy Steps To Understanding Steel Building Blueprints
Embarking on a steel building project for the first time can be a little intimidating. Every successful building project whether it's a basement remodel or a  complete pre-engineered steel building starts with a well-laid-out design drawing.  Steel-building blueprints at first can seem overwhelming, resembling an ancient hieroglyphic text that you need to decode. With a… …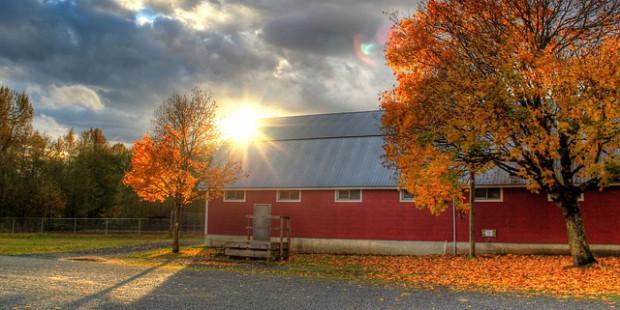 Don't Be Afraid to Ask These 6 Questions About Steel Buildings
The process for choosing and buying a steel building may seem daunting, but the fact is, it's really rather simple; easier than buying a car or even a piece of complicated electronic equipment. While it takes some preparation and research, the right company, like Armstrong Steel, will do most of the work for you. Choosing… …
Ready For A Steel Building? Keep More Green in your Pocket!
I'm not going to blabber about global warming. I'm not going to talk about pollution and the carbon footprint of your first time building project. You're a first time builder – you have enough to think about without factoring in the way your pre-engineered steel building is going to impact the globe. Instead, I'm going… …
Why Gutters are an Important Piece of Your Steel Building
When you decide to buy a metal building, there are several design questions to answer. What color should my building be? What do I want my roof to look like? How many windows and doors do I want? Don't forget to include gutters in your building planning. Gutters help support the integrity of foundations as… …
7 Things to Know When 'Finishing' a First Time Steel Building Project
A Steel Building – the name alone sometimes sends the wrong message about the aesthetic possibilities. Some people envision a boxy warehouse. Some people might think of a rounded military-bunker, Quonset hut or a shed like structure. Sure, these are steel buildings, but are they your only options?   Absolutely not! Creative engineering has given… …
Top 10 Most Interesting Metal Buildings
Metal buildings don't have to be a four sided structure with uniform windows. While I respect and admire the clean lines of classic architecture, there are some buildings which deserve attention for their outrageous and one-of-a-kind architecture. The following structures are just a few of the interesting metal buildings that have caught my eye recently. 1. Experience… …
Getting a Steel Building Quote Factory Direct
The first step toward getting your project started is getting a price! You may either call us directly at 1-866-487-0473 or answer a few questions below to receive pricing.