START HERE: Price Your Building Now!
Contractors Central
7 Tips for Finding A Reliable Subcontractor in A Pinch
If you're on the job site and you know you won't be able to finish the job on time, you likely need to hire a subcontractor to help you get the work done. How do you go about finding the perfect subcontractor? Hiring a subcontractor takes time and energy you don't have to spare. These… …
7 Reasons Steel Buildings are the Answer to the Biggest Problem in Legal Marijuana
According to a March 2014 Denver Post article, one of the biggest issues the State of Colorado is facing in the process of legalizing marijuana is not enforcement, not compliance, not the predicted surge in crime rates – it's the lack of supply. The reason, according to Jason Thomas of Avalon Realty Advisors, a firm… …
Get Your Steel Building's Slab Poured Before Winter
When erecting a custom metal building, whether it's a garage, workshop or hangar, there are certain procedures that must be followed. As winter draws closer and closer, it is important to take steps to protect your custom metal building from the weather. The most important thing you can do is get your concrete foundation laid… …
Steel Buildings vs. Pole Barns: Make the Right Choice
We realize you have a lot of choices in the marketplace when it comes when your construction needs. At Armstrong Steel, our steel buildings are the most flexible solutions for contractors, builders, families and do-it-yourselfers.  Over the past few decades, construction enthusiasts and contractors have battled on the building topic of Wood vs. Steel. Both… …
Ready For Your Man Cave? Have You Considered Steel?
It's a place to unwind or maybe even escape. Yes, we're talking about a man cave, and every man should have one. Sometimes it seems like the woman in your life has her stamp on every part of the house. Are you inundated with fluffy pillows? Are there scented candles or plastic-covered sofas in every… …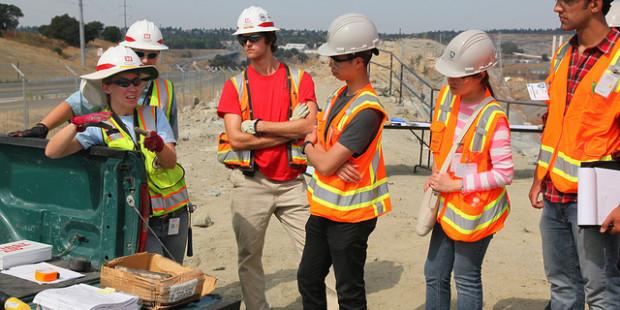 Will You Save Money By Hiring A Superintendent?
It might be a good idea to place steel building construction site management in the hands of a construction superintendent. An on-site superintendent will give you more freedom to scrutinize financials and handle design issues. When you get tied up in the small parts of your building projects like HR duties, interviewing workers and dealing… …
A Little Mistake That Could Cost Your Customer Thousands
What's the hardest part about being a contractor? I know it's a tough question, but can you, 'nail down,' the answer? From earning new business to erecting the structures themselves, it's a tough job. But above all else, you do what you do because you love it, and you enjoy seeing your customer happy. Since… …
The Formula to Winning More Construction Bids
You're not a professional athlete, but to you, every day is still a competition. While a football player might hit the field, or a baseball star may spend more time in the batting cages, you, and general contractors like you, spend time developing bidding strategies to become more profitable. That's your version of practice. And… …
Are You Working with Green Materials?
While steel buildings come in several different colors, one of the most important colors you'll hear is 'green.' But in this instance, we're not talking about paint on the exterior of a building. We're talking about energy efficiency. In fact, one of the biggest benefits of steel is it's the most recycled material on the planet…. …
Getting a Steel Building Quote Factory Direct
The first step toward getting your project started is getting a price! You may either call us directly at 1-866-487-0473 or answer a few questions below to receive pricing.