START HERE: Price Your Building Now!
5 Marketing Tricks To Make Your Congregation Explode!
Let's face it, the biggest obstacle you're going to face as a church leader when you're ready to build a new steel church worship space, youth center or addition is money. Establishing a healthy building expansion fund requires capital. Consider raising the capital you need with a simple yet effective paradigm shift. This may strike you as controversial, but you should run your church like I run my business. No company experiences explosive growth if it relies on revenues from doing 'business' one day a week!
As the founder & CEO of one of the nation's fastest growing companies, I am intimately aware of the need for remaining current on marketing trends to deliver my message to the public. Although my message is that of a superior steel building which can be purchased and built efficiently, affordably, and quickly, the fact remains that I am still faced with the age old problem – how can I connect with as many people as possible who want or need the services we offer; how can I do it on their terms, without breaking my budget? Although you are a church leader, our situations are very similar.
Consider this. Eric Schmidt, CEO of Google recently rattled off a startling statistic that you should know about. According to Schmidt, every two days, mankind creates as much information as we did from the dawn of civilization through 2003!
Let me repeat that: Mankind creates as much information in two days now, as we did from the dawn of civilization through 2003!
This means that, today, people are bombarded by information and messages on a scale that was unimaginable two decades ago. As a church leader, it is your responsibility to remain relevant in all that mumbo jumbo of messaging, but how can you accomplish this from the timeless traditions of your pulpit?
The truth is, you can't. You need to step up your game in a modern world where attention is fragmented into nano-seconds. You need to maintain your message but modernize your delivery.
For me, it's simple. If I want people to hear me, I have to reach them on their terms. Much of my success comes from the concept that what I am telling people leaves my office every day and makes it into someone's home or, more recently, onto their mobile device – reaching them wherever they are.
Consider taking your church and it's congregation to the next level of growth with these easy and affordable ways to connect to your congregation:
1. Mobile commerce is here to stay.
According to the Pew Research Center, 81% of Americans who bank did so online at least once in the past 12 months and 19% of them regularly use mobile banking- and that number is growing. Cash in hand is a thing of the past. You're doing yourself a disservice if you rely on the Sunday-only basket pass. Consider affordable mobile payment methods allowing quick (and larger) donations with a smart phone or mobile device. Allow for automatic donations from a giver's account on a weekly basis. Equip your website to handle online donations. If you have not made giving easy for your congregation, then continue to expect spare change and dollar bills once a week. We all know Joel Osteen, don't we? Rather, we all know of Joel Osteen, the senior pastor of Lakewood Church, the largest church in the United States, in Houston, Texas. Lakewood Church does two business centric things well while allowing Joel to deliver an effective and inspirational message every week. First, he makes giving easy for his followers! How many of us carry cash anymore? Make the ease of giving a priority! Secondly, Lakewood Church is easy to find! I'll touch on this in a moment.
2. Blogging and internet based teaching.
By providing a once a week blog, you'll reach people with the message when they're available to hear it, just as I do with my posts. This also encourages feedback. It gives you the opportunity to listen to how your message is received and creates an opportunity for dialogue. Today's flock expects to have a dialogue, not only a sermon – it's time you adapted. Even Jesus had 'question and answer' sessions at the end of his sermons.
3. A social media presence builds community.
Let's get back to the second thing Lakewood Church does well! They do everything in their power to reach a broad audience. The beauty of social media is that it is a simple way to start. You set up page for your church on Facebook or an account on Twitter and within minutes, you are connected with your congregation. This allows you to stay in your flock's mind and heart all week. According to Browser Media, Socialnomics, MacWorld, in 2014, 60% of all Americans, every age group, are on some social network. Facebook boasts 1.4 BILLION users worldwide! That's more relevant when you consider there are 2.1 billion Christians on the planet. People check social media frequently and your church is a community. Although it seems unconventional to establish an online presence for your church community, the reality is, as a culture this is where we are. People share recipes, encouragement, birthday party photos, graduation announcements, messages of hope, funny posts – people connect with one another in a way and at a rate never imagined a decade ago. If your church is not a part of your congregation's life via social networking, don't expect to experience the explosive growth many churches are experiencing who contact us to lock in the steel order of a steel church building everyday! You want new visitors every Sunday, don't you? Let them share your message, your photos, your prayers, or even a video of last sunday's sermon with their friends!
4. Consider a WiFi connection in your church and put your biblical teachings online.
Many of your flock have e-readers or tablets. Bibles are no longer limited to ink and paper. Encouraging them to 'not leave home without it,' amps up your cool factor, convenience, and makes it possible for you to be considered modern enough that your message – no matter how unequivocally timeless it may be – will be heard. The youth will relate and connect to this the most but aren't they the future of your congregation? It also allows for online giving, funds transfers, and real time dialogue within the pews.
5. People need to be able to find you online.
When a new family moves into town, they don't just ask their neighbor for a church recommendation and settle in, do they? You can bet they're searching online too! Your church should have, at bare minimum, a free google map listing and a free Yelp listing. Yelp goes a step further in that it allows people to 'rate' your church and gives a forum for 'reviews.' This is a sure fire way to attract new members who search the web for positive thoughts from those already attending your church; information on what to expect from your service from the people sitting in the pews; and a map to your church location!
I know that when you first read this, you may balk at the idea of modernizing your message delivery. But I encourage you to let it sink it before you decide against this. Give it a couple days. Ride a bus, go somewhere public, or simply observe your flock – pay close attention to how absorbed people are in portable technology. Imagine if they were looking at your beautiful and relevant message in between checking local news, sports scores, and their social network for funny photos.
It seems controversial, I can imagine, but I am very curious how you feel about this post. I am extremely interested in your thoughts and feedback – not only from church leaders, but especially those of you who attend. Is your church easy to find online? Is your congregation flourishing? Do you agree that technology might encourage you to give more – to participate more? Let's talk about it in the comments section below!
---
---
« Why You Should Opt for a Pro When It Comes to Concrete
Tips on Choosing a Professional Builder for Your First Time Project »
PRICE A
STEEL BUILDING
IN MINUTES NOW!
---
Popular Posts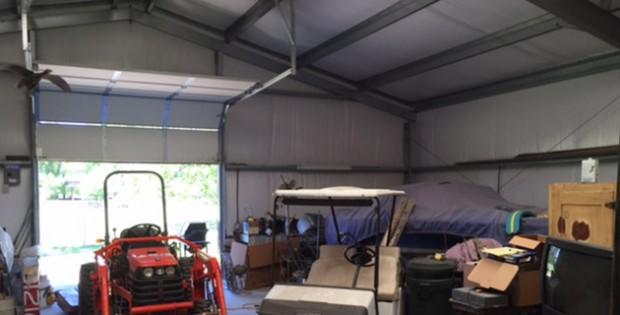 Will Adding a Steel Building Increase My Property Value?
I've seen steel buildings increase in popularity every day because builders use these durable, versatile and flexible construction solutions in every application. Not only have homeowners utilized a steel building for residential purposes, but builders have also made additions to their existing property. No doubt that a steel building garage will increase the value of a home, …
Will Adding a Steel Building Increase My Property Value? Read More »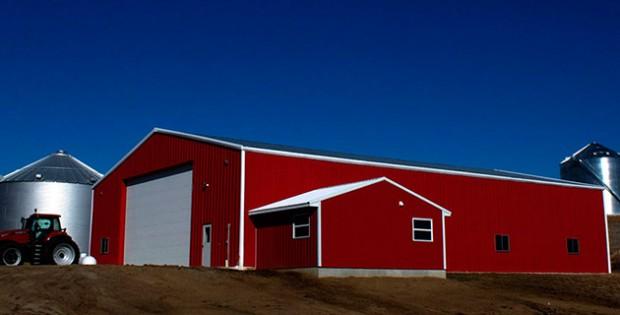 Steel Building Quotes: Get a Grasp on Prices and Estimates
What is the first step of a steel building project, or any construction project for that matter? After you decide to add a new garage, agricultural or commercial building to your property, you'll most likely start contacting steel building manufacturers for steel building quotes. From there, you can create a timeline for yourself and develop …
Steel Building Quotes: Get a Grasp on Prices and Estimates Read More »