START HERE: Price Your Building Now!
Commercial Construction Projected to Rise 17% in 2014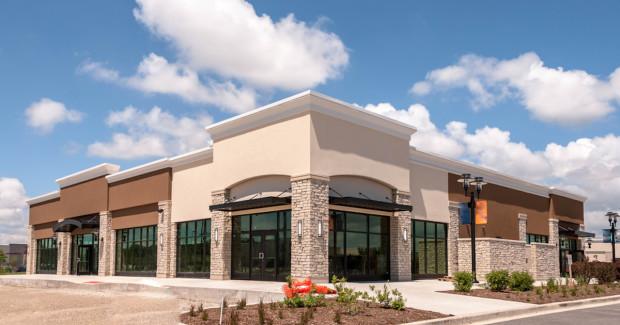 It is an interesting economic fact that more millionaires were created during the Great Depression than anytime in American history. The second most prosperous time to be an entrepreneur was the post-Civil War economic flop, during reconstruction. This invalidates the idea that great financial abundance can only be achieved when the economy is thriving.
Another interesting economic fact is that more Americans take the plunge into the murky waters of small business when their personal security (i.e.- job) is threatened by the economy. This is the American way and our continued commitment to capitalism is one of our greatest historic compliments.
One significant indicator of a recovering economy is new construction numbers. Construction spending is at it's highest level since March 2009, the Commerce Department said on Thursday. It was the eighth straight month that construction spending has increased and it's driven by solid gains in commercial construction projects. Also, according to an article in Insurance Journal, 2014 construction starts are projected to rise 9%. Although this is higher than the 5% increase that was estimated back in 2013, on the surface, this is good news. However, percentages tell only a fraction of the story. Let me explain the whole story, and why this good news might actually be better news than ever before.
Commercial projects increased by almost 3% in the final quarter of 2013. I attribute much of this new growth to the increased abundance and success of small businesses. Many small businesses that were started in the economic downturn are now seeing moderate to significant increase in profits, affording them the ability to grow into new spaces.
In modern times, technology has allowed many small businesses to rely on advanced word-of-mouth marketing by way of the internet. Where dollars were once spent on traditional marketing and advertising, siphoning profits, small business owners can (and should) now build robust expansion funds with capital rather than credit.
Public mistrust of the banking industry and the tightening of credit qualifications from lenders has had a huge impact on this trend as well. Small business owners wishing to expand into their own commercial spaces are looking at the value and versatility of pre-engineered construction as a means to create new business locations. This is cost effective, affordable and requires less man power than traditional custom design construction.
USA Today also attributes solid construction gains to new homes and commercial projects. As a small business owner, both of these indicators are important to grasp. Many Americans operate their business from home and needing space might mean moving into a larger home while others decide to move their operations into new, larger space entirely. Your successes and growth have had measurable impact on construction numbers.
The construction industry, itself, has proven to be smarter and more conservative in growth. "The construction industry has definitely made a comeback," said William Blanchard, managing director, construction and bonds for Texas-based Higginbotham & Associates. "Those that made it through the hard times are in better shape," Blanchard said. "Some of those contractors that failed have only created a healthy market for those that survived."
This Darwinistic view of the construction industry mirrors the small business market as well. If you started your business during lean times and you survived tough times, it's likely you are now, or can expect to see marginal to significant growth because competition from other small businesses has thinned. You've probably maximized your ability to market on a shoestring budget, decreased costs, and trimmed the fat in most of your operation costs such as accounting, records, and order fulfillment. If you continue to operate under these policies, even when profits grow, you've increased your ability to weather economic storms exponentially.
It's probable that you're growing and you need more space. You should make construction decisions with the same cost conscious approach you've employed in your day-to-day business dealings. By all means, more space should be an investment and not an expense.
The American Institute of Architects reflects a lead time of about nine to twelve months between design billings and hard construction spending. Every day of this process costs you money, both in dollars as well as manpower to manage the construction and design efforts. Pre-engineered construction is drastically more affordable and so much quicker. The whole concept of 'design billing' should be thrown out the window. Pre-engineered steel building systems often include design services as well as project management services, thus saving you dollars, days and distraction.
Your competitors are already expanding. While commercial construction increased by a mere 3% last quarter, the McGraw Hill Construction's 2014 Dodge Construction Outlook forecasts a whopping 17% increase in commercial construction for 2014. Warehouse construction is among the leading commercial activity in this trend. A pre-engineered warehouse/office space is but a fraction of the cost of a custom-designed space.
The point I'm trying to make is that even though 'official government numbers' indicate only a marginal increase last quarter in macro-economic growth, as a small business owner, your micro-economic health is better than it might appear. Whatever you are doing, keep it up, and do it more – for less. This includes construction.
Because credit has been harder to come by and the duration of the economic valley has been the longest in American history, small business entrepreneurs are smarter, leaner and more resilient than ever before. While our legacy remains fully in-tact – the bold American commitment to earning money through entrepreneurship and free market – we have diverted in how we spend it.
American business owners are wising up to more cost-conscious options when it comes time to expand. Steel buildings now account for almost 70 percent of all new low-rise construction in the United States, in part due to cost efficiency. This leads to lower national construction numbers, but greater maneuverability while your small business grows.
For more information on cost benefits associated with pre-engineered steel, check out our complete guide to steel buildings!
---
---
« Pastors Discuss: 7 Easy Steps to Establish & Grow Your Church
Hiring the Right Employee – Why You Should Get Emotional About It »
PRICE A
STEEL BUILDING
IN MINUTES NOW!
---
Popular Posts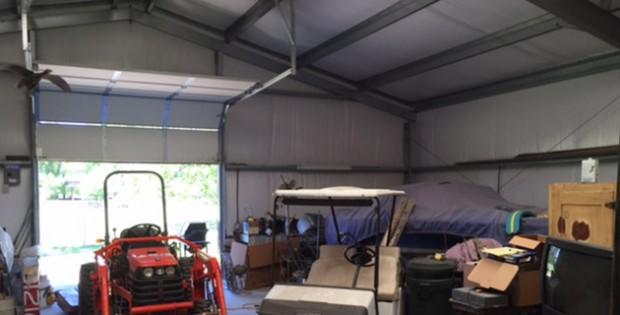 Will Adding a Steel Building Increase My Property Value?
I've seen steel buildings increase in popularity every day because builders use these durable, versatile and flexible construction solutions in every application. Not only have homeowners utilized a steel building for residential purposes, but builders have also made additions to their existing property. No doubt that a steel building garage will increase the value of a home, …
Will Adding a Steel Building Increase My Property Value? Read More »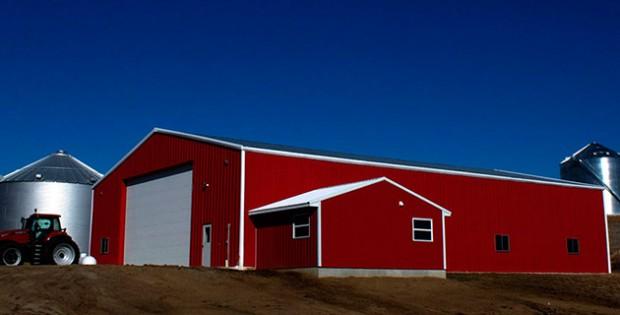 Steel Building Quotes: Get a Grasp on Prices and Estimates
What is the first step of a steel building project, or any construction project for that matter? After you decide to add a new garage, agricultural or commercial building to your property, you'll most likely start contacting steel building manufacturers for steel building quotes. From there, you can create a timeline for yourself and develop …
Steel Building Quotes: Get a Grasp on Prices and Estimates Read More »