START HERE: Price Your Building Now!
Don't Assume Your Church Can't Afford to Expand
As a pastor or church leader, there are some conversations you don't mind having with members of your congregation. Talking about family, fellowship, and faith has to be one of the best parts of the job. On the flip side, there are also discussions you probably dread. I don't want to put words in your mouth, but I can guess that asking your worshipers for money is at the top of the list of least enjoyable conversations. And you're not alone.
The Hartford Institute for Religion Research estimates that there are roughly 350,000 religious congregations in the United States. How many of them have ever had to start up or run a church capital campaign? Quite a few, I'm sure. If you lead a congregation in any capacity, one thing is for certain, you want to grow. You want to reach more people with your message. Your church has big needs and big dreams to accomplish the vision God has given you. To continue to move forward with that vision, you might consider expanding to a metal church building.
Maybe for a long time now, you've wanted to expand. However, for one reason or another you assumed your church couldn't afford it. But you can.
In any purchase decision, you set out to get the most 'bang for your buck'. This is true for thrifty shoppers or consumers with expensive taste. The feeling multiplies when you're in charge of a large group of people, like your congregation. You don't want to waste their money on a gaudy, overpriced church building, but you don't want to skimp on space either.
A steel building is a complete solution. Durable and built to last for decades, a steel building will stand and watch generations of the same family walk through its doors every Sunday. Steel buildings don't just only make ideal church structures either. Lots of religious organizations utilize steel buildings for their youth group, athletic, or church office space needs. It can extend to an addition of the building, or even a separate structure. We just completed a new recreational center for a church in South Carolina. It's a multi-function facility for churchgoers to spread their wings and mingle with other members of the flock.
Why wouldn't you try to make your congregation's hard-earned dollar stretch? Steel buildings are pre-engineered, which saves money in several steps of your capital campaign. These metal church buildings don't require an architect to design them. That's a huge expense right there! Also, steel buildings can be assembled very quickly. Now we're adding up the savings on construction costs. What about repair and maintenance? Steel doesn't rot like wood, and isn't susceptible to pests like termites, so you won't have to replace parts every few years. But the most obvious benefit of steel buildings is the cost savings over traditional construction. Wood is more expensive per square foot than steel when it comes to most church buildings. It's true brick and mortar structures are durable, but they can require costly crews and may take months, even years to complete.
Your congregation might raise money the conventional way, or they might seek some out-of-the-box methods. However you decide to raise funds, you want it to count.
If your current facility is bursting at the seams, can you afford NOT to expand to a metal church building?
Take this information to your congregation. A capital campaign is about spiritual growth as well as stewardship. Address your congregation's emotional involvement, and present them with facts, not assumptions.
You can afford to expand to a steel building. Contact a building expert to get started on the next phase in your church's life today.
What would you use a steel building for? Tell us in the comments section below!
Photo courtesy:
Stephen Coutts
---
---
« Stop Making These Construction Bidding Blunders!
Good News for Pastors: Expansion is Now More Affordable Than Ever »
PRICE A
STEEL BUILDING
IN MINUTES NOW!
---
Popular Posts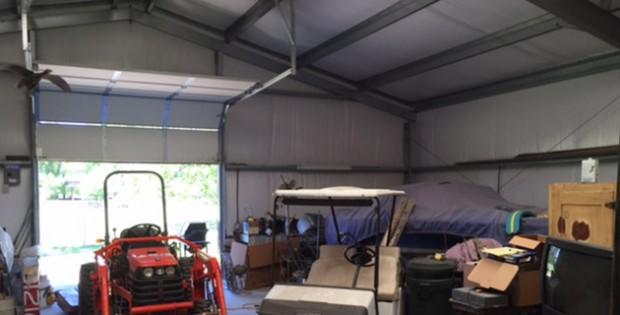 Will Adding a Steel Building Increase My Property Value?
I've seen steel buildings increase in popularity every day because builders use these durable, versatile and flexible construction solutions in every application. Not only have homeowners utilized a steel building for residential purposes, but builders have also made additions to their existing property. No doubt that a steel building garage will increase the value of a home,… …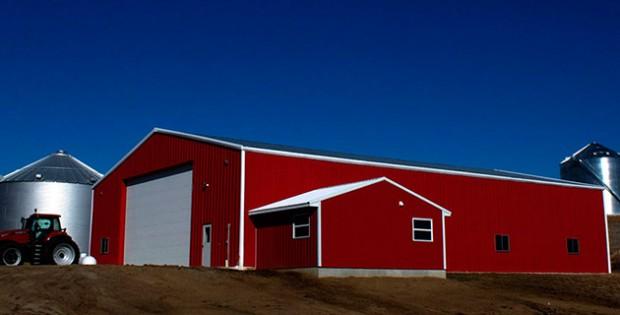 Steel Building Quotes: Get a Grasp on Prices and Estimates
What is the first step of a steel building project, or any construction project for that matter? After you decide to add a new garage, agricultural or commercial building to your property, you'll most likely start contacting steel building manufacturers for steel building quotes. From there, you can create a timeline for yourself and develop… …