START HERE: Price Your Building Now!
Don't Make These 8 Mistakes When Erecting a Steel Building
One of the biggest advantages to a steel building kit is its ability to be erected quickly and easily. Whether you have a lot of knowledge of the steel building erection process, or you just started bidding on steel building projects, you understand there is still a right way and a wrong way to complete this task. Keep your customers happy, while establishing a name for yourself by getting the job done right the first and only time. The most seasoned steel building veterans don't make these mistakes in the erection process, and neither should you.
Mistake – Erecting building without a manual
Quality erection is essential to complete a structure to your satisfaction. The erection manual that comes with your steel building kit is prepared by your provider, and reflects the correct techniques in use by the steel building industry. Because every steel building is engineered and fabricated according to your unique requirements, don't 'wing it!' The erection drawings should always be consulted at each step and a builder should always check each connection and detail. If, at any time in the steel building erection process you feel like the job is too complicated, hire a trained crew with proper erection knowledge to finish the job.
Mistake – Beginning erection on unprepared job site or concrete
Remove all obstructions leading to your job site. Avoid overhead power lines and make sure the truck or tractor-trailer delivering your steel building kit can gain access to the property. You'll want to take the load of the delivery truck into consideration as well. You'll also want to make sure there is enough room to unload all of the parts, store the parts, if necessary, and move all the components without causing damage to your team, or the surrounding materials on your job site. Pre-planning of the unloading procedure is an essential step in your shipping and freight scheduling.
In addition, under no circumstances should you ever begin erection on concrete that hasn't cured. A good rule of thumb is to wait a week in clear weather for concrete to harden. Some other types of concrete will take less than seven days. If the concrete foundation isn't solid, you may have problems with your anchor bolts, pier system or floor slabs. Unless you have extensive concrete experience, you should always talk to a foundation engineer for foundation designs and the instructions on how to proceed.
Mistake – Not using proper Safety Equipment
This goes without saying, but always think SAFETY FIRST. When you erect a steel building, you are dealing with heavy equipment that could be dangerous if handled improperly. Remember, job site safety isn't just your responsibility; it's the responsibility of all engineers, subcontractors and anyone working on the property. Make sure all employees wear the proper safety equipment, know the safest and proper way to erect a steel building, as well as the correct training to use tools, instruments and riggings required.
Mistake – Unloading building without forklift or crane
Always use a crane or a forklift when unloading steel building components. You'll want to take the appropriate amount of care when off-loading the material to avoid damaging these components. Panels and beams come in all shapes and sizes. Let's pretend you have a forklift on site. When picking up the components, always spread the forks as wide as possible. This prevents the panels from bending or falling off. Of course, certain loads might require a crane or spreader bar. If you're using a crane to lift rafters and members, the angle of the lifting cables should be no less than 45 degrees. And, of course, NEVER stand below a load that's been lifted.
Mistake – Cutting of primary members
Don't cut the primary members! You recall why we call these buildings 'pre-engineered,' right? They are specifically designed to bear certain loads and be erected as planned. They provide the primary support of the building, and when you alter this system in any way, you risk changing the structure's stability. Every piece of a steel building kit comes at the correct shape and size, no welding or cutting necessary. Never modify a building without speaking to the steel building provider first.
Mistake – Leaving rigid frames unbraced
There comes a time when you need to just 'call it a night.' You'll get back to the steel building erection site in the morning, so you decide to close up shop. If you have erected your rigid frame, don't leave any piece unbraced or unsupported. This could result in severe damage to the erected steel because of the wind.
Mistake – Not watching your step
Pay attention to your surroundings! This includes walking on panels. You should never step on skylights or translucent panels. Roof panels must be completely attached to the appropriate purlins and to panels on the opposite side of the building before they should be considered a safe walking surface. Don't step on the rib at the edge of a panel, the crease in rib at the edge of a panel, or within 5 feet of the edge of an unsecured panel.
Mistake – Installing fasteners incorrectly
Correct fastener installation is one of the most critical steps when installing roof panels. It's not a difficult task, but it's easy to mess up if you don't pay attention. Drive the fastener in until it's tight and firmly seated on the washer. There will be only a slight extrusion of neoprene around the washer. Make sure you're using the correct tools to install all fasteners.
Remember to consult your erection manual if you have any questions. It's the perfect resource to ensure your steel building is erected flawlessly.
Photo courtesy:
Gord Webster
---
---
« What Type of Building 'Kit' is Right For You?
Stop Making These Construction Bidding Blunders! »
PRICE A
STEEL BUILDING
IN MINUTES NOW!
---
Popular Posts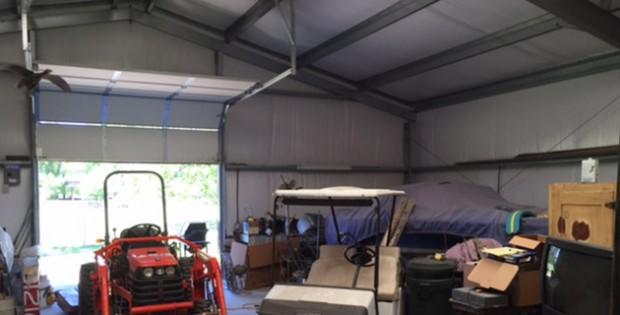 Will Adding a Steel Building Increase My Property Value?
I've seen steel buildings increase in popularity every day because builders use these durable, versatile and flexible construction solutions in every application. Not only have homeowners utilized a steel building for residential purposes, but builders have also made additions to their existing property. No doubt that a steel building garage will increase the value of a home,… …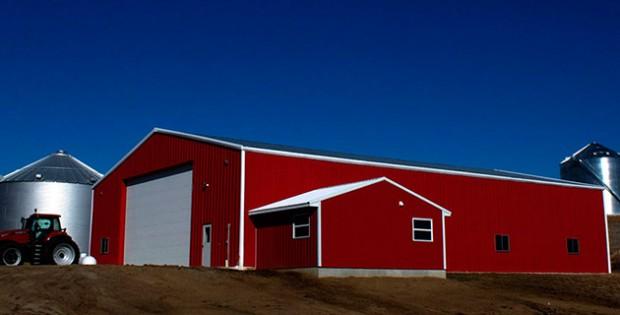 Steel Building Quotes: Get a Grasp on Prices and Estimates
What is the first step of a steel building project, or any construction project for that matter? After you decide to add a new garage, agricultural or commercial building to your property, you'll most likely start contacting steel building manufacturers for steel building quotes. From there, you can create a timeline for yourself and develop… …