START HERE: Price Your Building Now!
What Do All Growing Churches Have in Common?
If you're like me, you love doing two things on Sunday: Going to church, and watching football. I'm sure I'm just like many other Americans in that regard. So first, I'm going to ask you a football question – Does the name Steve Emtman ring a bell? You might hark back to his college football years at the University of Washington in the late 80's and early 90's. You might remember him as the first overall pick in the 1992 NFL draft by the Indianapolis Colts. Or you might recall him from the 1994 movie Little Giants. In this movie, he only had one memorable line. "Just remember," Emtman said. "Football is 80% mental, and 40% physical."
While Emtman's math is just a little off, his message has more of a purpose than to give you a laugh. He's telling us that to put the emphasis on what we think, instead of what we do, and let the execution take care of itself.
So, here is my church question – Are you part of a growing church? Even if you are, does it really matter?
What do all growing churches have in common? They think like a growing church! If you think like a growing church, then, most likely, that's what you will become. You'll put plans and processes into place like they're second nature. You'll always be in a state of preparation, looking towards the next activity or chance to build your congregation.
So how do you begin to think like a growing church? In my opinion, it all starts with leadership. A pastor might take on several roles or charges, and their influence will help determine which direction the church goes. Big or small, it's not because of desire alone that a church doesn't grow. But it might be because the leader lacks a strategy. In business, the market leader doesn't stay at the top of the industry if they get complacent. They have to run a business like an underdog. It's the same with churches. The leadership of the church needs to understand that they should develop their strategy around forward thinking and church revitalization, among other things.
Will better music help you grow? What about better content? Pastors and church leaders have been debating this since, what it seems like, the beginning of time. Look at the quality of your worship service. Do people enjoy coming to your sanctuary and listening to your sermon? Don't be afraid to break from the, "we've always done it this way," mentality. It might help to reevaluate your worship style, and embrace some changes that draw people instead of turn them away.
When are churches most likely to grow? After the holidays? At the beginning of summer, when more people are free? What about at the start of a new school year? Growing congregations make an effort to reach out at times where people are most likely to join. Even if you don't attract one new person with a tactical outreach plan, have you lost anything? It's better than doing nothing.
Do you know how much a steel building costs? If you decide to expand your facility, consider a pre-engineered steel building. A new building could draw more people to your church, and the ease of steel building construction will get people into your pews faster than traditional construction methods. Steel buildings are also designed any way you want them to look. A new, beautiful structure that will last for decades could do wonders for your development potential.
Location could be a key factor in your congregation's evolution.
What part of a city or town are you in? Are you able to help the underprivileged? Do you only cater to a certain group of people? It goes without saying that your church needs to be welcoming to all types of worshipers.
Contemplate building your staff. As a pastor, having a bigger staff allows you to expand your reach in the community, without having to do all the work yourself. You can also have specialized leaders, like youth group leaders, choir leaders, and adult class leaders, to guide members of the congregation under your direction. Sometimes, your church attendees are looking for a more personal relationship with you or a member of your church staff, and if you have the means to provide a diverse leadership group, you should do so.
It doesn't take much to change your approach. Pretty soon, if you just think like a growing church, you could find that…you've become one.
Photo courtesy:
Peter Baker
---
---
« The Direct Buy Process: What are Permit Drawings?
Can You Save Money on Insurance Costs by Building with Steel? »
PRICE A
STEEL BUILDING
IN MINUTES NOW!
---
Popular Posts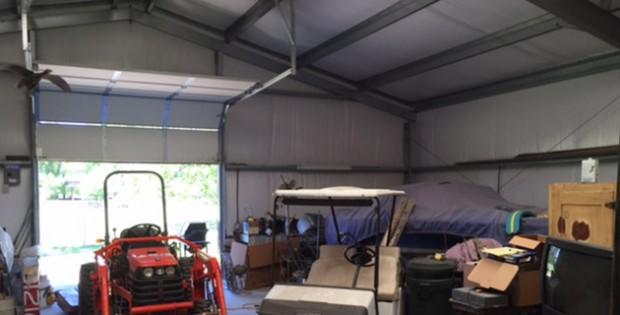 Will Adding a Steel Building Increase My Property Value?
I've seen steel buildings increase in popularity every day because builders use these durable, versatile and flexible construction solutions in every application. Not only have homeowners utilized a steel building for residential purposes, but builders have also made additions to their existing property. No doubt that a steel building garage will increase the value of a home, …
Will Adding a Steel Building Increase My Property Value? Read More »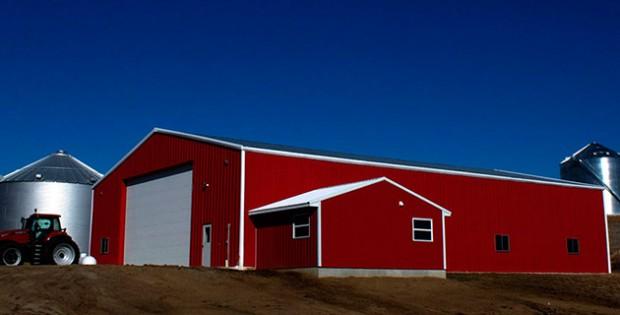 Steel Building Quotes: Get a Grasp on Prices and Estimates
What is the first step of a steel building project, or any construction project for that matter? After you decide to add a new garage, agricultural or commercial building to your property, you'll most likely start contacting steel building manufacturers for steel building quotes. From there, you can create a timeline for yourself and develop …
Steel Building Quotes: Get a Grasp on Prices and Estimates Read More »