START HERE: Price Your Building Now!
5 Ways to Improve Your Customer Service and Bring More People to Your Custom Metal Building
As technology continues to improve and businesses adjust to the ebb and flow of new practices, hopefully one feature of commercialism that never changes is the ability to connect with your customer. Exceptional customer service can skyrocket your business to new heights of success, but on the other hand, terrible customer service can sink your company faster than the Titanic. You'd rather not be part of a disaster, right? Great customer service is more than just smiling and being polite. Many small business owners get so busy with other facets of their companies, they forget that sometimes, a 'back to the basics' approach is the best way to stand out from the pack. Integrate these tips and bring more people through the doors of your custom steel building.
Be Available
If you want to provide second-to-none customer service to your clients, the key is being readily available. We're not suggesting that you're 'on-call' 24/7. That's unrealistic. But you can't ignore your customers, or you'll lose them forever. If you own a small business in the retail sector, something as little as setting up several social media accounts could be all you need. This gives customers an avenue to reach out, and for you to respond without taking too much time out of your day. If you're in charge of several clients, you or your account managers can arrange scheduled phone or Skype meetings.
But, I think the king of customer service is still face-to-face interaction. You can't put a dollar value on that kind of service. It's becoming less and less common with emails, the internet and electronic communication, so make it a part of your strategic plan. Also, if you train your employees to manage their time efficiently while they're at work, they'll be more available to the customers.
Be Attentive
Just like any good relationship, it's vital to be attentive to your customer. Pay attention and be sensitive to their needs, and be sure to listen. Feedback is key to improving your small business and getting people to show up to your custom steel building. That means learning from mistakes, and not being afraid to take suggestions.
Be Patient
You could argue that possessing this quality might be the most important part of being an effective small business owner. You need to exercise patience in every part of your day.
First, small businesses traditionally don't flourish overnight. Careful planning, timing, and execution, along with a good amount of patience is needed to take your small business to the next level. Patience also applies to how you deal with your clientele. Even though you may want to get the maximum amount of people in and out of your custom metal building every day, you'll find it pays to slow down, and put an emphasis on quality, rather than speed. Close more deals by being persuasive in a kind manner.
Be Knowledgeable
Your small business is only as strong as your weakest link. Every member of your staff should know about the ins and outs of your company, especially the 'front of the house' employees. We're not saying that every employee needs to have a Ph.D. in your product, but they should be able to help solve any problem with which the customer might struggle. How can you help explain a solution if you don't know how the equipment at your custom steel building works? Constantly ask your staff questions and try to surprise them.
Be Mature
While every business strives for perfect customer service, sometimes it's impossible to satisfy everyone. You can't help when someone is struggling with their day, and looking for someone to unload on. The best thing you can do is remain mature in the face of adversity. Practicing good customer service means rising above any situation and looking for ways to rectify a problem. I'm sure you've heard the adage, "The customer is always right." More and more businesses are abandoning that kind of terminology, or at least defining it better.
Your customer doesn't care how much you know until they know how much you care." – Damon Richards
If you put your staff first, they'll be happier knowing you have their back. Then, they'll work harder to put the customer first.
It all comes back to the Golden Rule. Treat your customers the way you want to be treated. Look at the bigger picture, show maturity, and decide how a conflict has the potential to damage your small business (even if you are 100% right).
What kind of customer service techniques do you practice at your custom steel building? Tell us below!
Photo courtesy:
didriks
,
Alan Cleaver
---
---
« How Pastors Can Lead Volunteers Effectively
10 Questions You Can't Ask During Interviews »
PRICE A
STEEL BUILDING
IN MINUTES NOW!
---
Popular Posts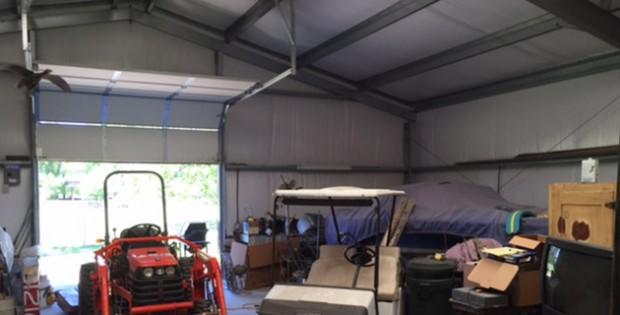 Will Adding a Steel Building Increase My Property Value?
I've seen steel buildings increase in popularity every day because builders use these durable, versatile and flexible construction solutions in every application. Not only have homeowners utilized a steel building for residential purposes, but builders have also made additions to their existing property. No doubt that a steel building garage will increase the value of a home,… …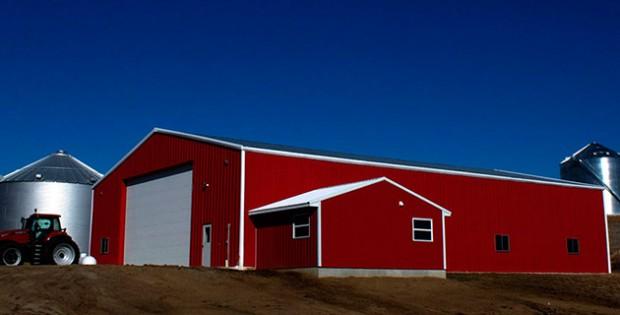 Steel Building Quotes: Get a Grasp on Prices and Estimates
What is the first step of a steel building project, or any construction project for that matter? After you decide to add a new garage, agricultural or commercial building to your property, you'll most likely start contacting steel building manufacturers for steel building quotes. From there, you can create a timeline for yourself and develop… …