START HERE: Price Your Building Now!
Armstrong Steel Buildings Completes Another California Building Project
Graham Bubb & All Metal Construction have completed countless projects for various contractors and customers all over the state of California, so he knows a good metal building when he sees one & Armstrong Steel is Bubb's building of choice. Armstrong Steel connects end users with experienced builders like Bubb through it's nationwide dealer network in an effort to streamline small building projects.
DENVER -Graham Bubb, a full-service commercial, agricultural, and residential steel builder located in California, came to Armstrong Steel when his customer wanted to put up a steel building.
Bubb brings 18 years of experience to his company, All Metal Construction. He has completed countless projects for various contractors and customers all over the state of California, so he knows a good metal building when he sees one. When he came across Armstrong Steel, he knew he needed to look no further.
Like Bubb, Armstrong Steel has also installed numerous steel buildings in California, where state law requires that certain building codes be followed when erecting a structure. For some companies these codes can be difficult to meet. Not so for Armstrong Steel. Armstrong Steel is dedicated to providing just what the customer wants. Because everything is done in-house, Armstrong Steel can easily adapt to any codes, loads, sizes, locations, etc., that may be thrown their way.
As a contractor, Bubb works closely and frequently with Steel OEMs across the United States. Armstrong Steel distinguishes itself in the national arena with its superior customer service. Armstrong Steel has a small core of employees that are dedicated to specific areas of your building, so no detail is ever lost in translation, and every customer can count on support that is personally tailored to their project. Armstrong's commitment to customer service is truly unrivaled in the steel industry.
Delivery also plays a major factor in customer satisfaction at Armstrong Steel. "On Time. On Budget." has been Armstrong's motto since the company's inception. Armstrong Steel prides itself on getting customers the building they want, when they want it, while ensuring that all accessories arrive on time.
"Bubb's experience with Armstrong Steel is a prime example of what we do best. We are so often entrusted with a customer's mission of turning thoughts, dimensions, ideas, and bar napkin sketches into tangible, final products – buildings our clients can be proud of for years to come. Armstrong Steel's nationwide dealer network, as well as our in house detailers and project managers, are dedicated to visualizing the completion of each project, then moving backward and making it a reality in terms of daily achievements," said Ethan Chumley, Armstrong Steel's CEO.
Bubb's experience with Armstrong represents just one of the many success stories the company has helped write. In his own words, "When my customer needed a steel building, I went to Armstrong Steel, they were helpful, courteous and got the building designed and delivered on time. The detailed drawings were easy to read and all the material arrived accounted for. When I had questions during the installation process, Armstrong Steel was there to help, all the way. I would use Armstrong Steel again to design and supply my next customer's new steel building. Thank you for all your help!"
Armstrong Steel was more than happy to assist in Graham's project and will be there for any of his future needs.
For other similar case studies, visit Armstrong Steel's steel building testimonials page.
Armstrong Steel has grown from a small metal buildings supply company to the #1 pre-engineered metal building OEM manufacturer in the nation. Armstrong's insistence on low prices and excellent quality catapulted them into national prominence – it was those low prices that allowed them to expand into new markets in the years that followed.
One of the company's core strengths is its ability to self-perform a large portion of field work, providing optimal control over safety, cost, schedule and quality. Additionally, Armstrong's in-house project managers and draftsmen work closely with clients and field teams to create safe, cost effective building solutions with minimal environmental impact.
Armstrong's customer and contractor support team has built it's reputation by performing the highest quality work and providing the most innovative steel building solutions on the widest range of demanding and high profile projects.
Armstrong offers 23 energy efficient colors for metal buildings to reduce cooling costs and offers the only 40-year roof warranty in the industry. Because of such key features, Armstrong pre-engineered metal buildings can qualify under LEED Green Building guidelines. Every Armstrong steel building is backed by the Best Warranties in America.
---
---
« Armstrong Steel Buildings Comes Through, on Time & on Budget, in Wisconsin
Inc. Magazine Ranks Armstrong Steel #11 Nationally Among Construction Companies »
PRICE A
STEEL BUILDING
IN MINUTES NOW!
---
Popular Posts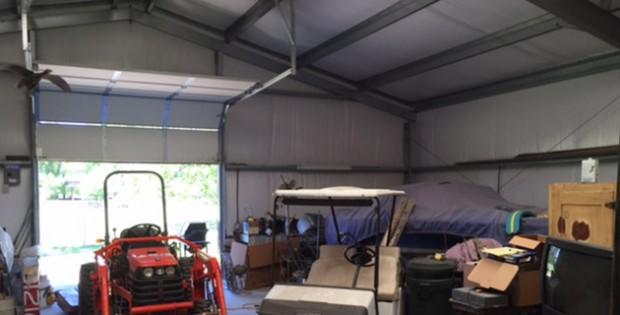 Will Adding a Steel Building Increase My Property Value?
I've seen steel buildings increase in popularity every day because builders use these durable, versatile and flexible construction solutions in every application. Not only have homeowners utilized a steel building for residential purposes, but builders have also made additions to their existing property. No doubt that a steel building garage will increase the value of a home,… …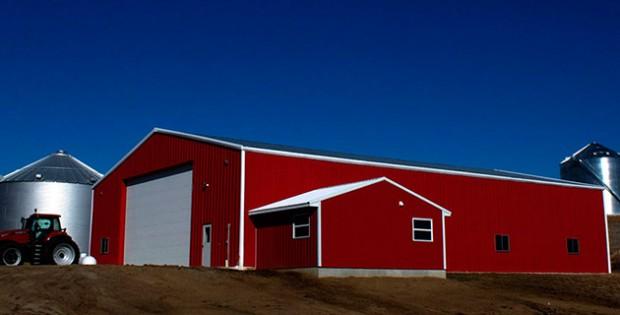 Steel Building Quotes: Get a Grasp on Prices and Estimates
What is the first step of a steel building project, or any construction project for that matter? After you decide to add a new garage, agricultural or commercial building to your property, you'll most likely start contacting steel building manufacturers for steel building quotes. From there, you can create a timeline for yourself and develop… …