START HERE: Price Your Building Now!
Armstrong Steel Delivers Another Custom Pre-Engineered Building Outside Austin, Texas
Armstrong Steel, a Greenwood Village, Colorado based Original Equipment Manufacturer of metal building kits was recently contracted by Noel Pritchett to assist him with designing a 60' x 70' steel framed home with a 27' x 39' attached lean to including walk doors, garage doors, and windows. He instantly knew he wanted an Armstrong Steel building and said he chose Armstrong Steel Buildings because of the quality, reputation, and affordable price.
DENVER –The home Mr. Pritchett built in conjunction with Armstrong Steel is located in Cedar Creek, Texas and is one of many that Armstrong Steel has worked on in Texas. In fact, Texas is one of the busier states Armstrong Steel designs buildings for.
Noel Pritchett came to Armstrong Steel to get the framework he needed to build his home. Many people are using steel for residential construction simply because of the cost savings and durability. On average, a self-built home employing builders, costs 20% less than an average new-build home according to Tom de Castella of BBC News Magazine. That same study also found that the number of people building their own homes is increasing dramatically across the globe.
"Armstrong Steel is seeing a rise in the sale of pre-engineered building materials for use in residential construction, and consequently we are offering rebates to first time builders," says President of Armstrong Steel, Ethan Chumley. Other companies are often intimidated by the heightened level of difficulty involving designing pre-engineered homes, but Armstrong Steel's pre-engineered designers, draftsmen, and detailers are able to quickly and efficiently get you exactly the design you want while staying on budget.
"Everyone at Armstrong does exemplary work and is so nice and helpful. We also want to say how much we enjoyed working with our project manager. He is very knowledgeable in so many areas and was wonderful to work with. The local company in Bastron, TX that we hired to erect the building couldn't have been more complimentary about the quality of the building and the ease in which it went up," says Noel Pritchett. "They were so impressed with the structure! The building is exactly what we were hoping for. Thank you from the bottom of our hearts for a job so well done! We would highly recommend you, your company, and all of your employees to anyone looking to purchase a steel building. It was a pleasure to work with you."
"We can't put into words just how much we love our finished Armstrong Building! The covered porch and the rest of the building turned out beautifully. Armstrong Steel did an amazing job! All of the work was done with such care, skill, and precision." says Mr. Pritchett. "When a few panels showed up the wrong length, Armstrong Steel was so quick about getting new replacement panels on site. It all went smoothly and we're glad we chose Armstrong Steel. Thanks again."
---
---
« Armstrong Steel Buildings Selected by Pennsylvania's Power Rail Distribution to Supply It's New Manufacturing Facility
Armstrong Steel Buildings Supplies a Building for the Largest Waterpark in Central Texas »
PRICE A
STEEL BUILDING
IN MINUTES NOW!
---
Popular Posts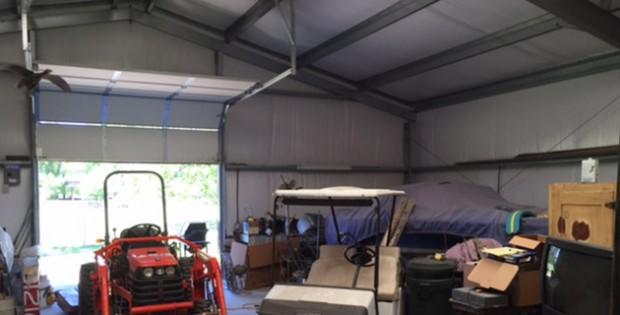 Will Adding a Steel Building Increase My Property Value?
I've seen steel buildings increase in popularity every day because builders use these durable, versatile and flexible construction solutions in every application. Not only have homeowners utilized a steel building for residential purposes, but builders have also made additions to their existing property. No doubt that a steel building garage will increase the value of a home, …
Will Adding a Steel Building Increase My Property Value? Read More »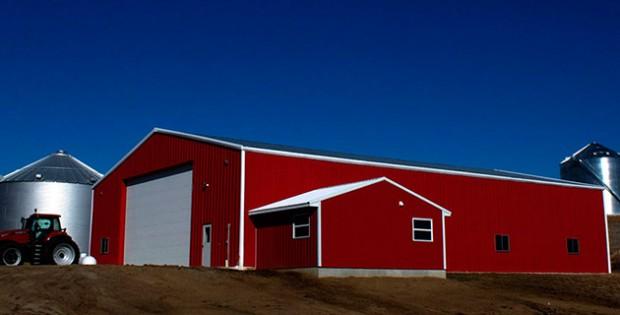 Steel Building Quotes: Get a Grasp on Prices and Estimates
What is the first step of a steel building project, or any construction project for that matter? After you decide to add a new garage, agricultural or commercial building to your property, you'll most likely start contacting steel building manufacturers for steel building quotes. From there, you can create a timeline for yourself and develop …
Steel Building Quotes: Get a Grasp on Prices and Estimates Read More »