START HERE: Price Your Building Now!
Auto Shop Owners Tripled Their Business With These Marketing Techniques
The auto repair industry is extremely competitive. Most mechanics and owners of repair shops will tell you that you have to keep up with your marketing efforts if you want to stay visible in the marketplace. It's not difficult to lose your edge if you're not constantly reaching out to your customers and telling them about your business.
So how do you double, triple, or even quadruple your business, just by implementing marketing tactics? There are several ways to build a profitable business, but using the right techniques is key to finding new customers and launching, or growing your company. Once you gain the capital and implement successful marketing techniques like the following auto shop owners, you can investigate expanding to a steel building.
Referrals
Are you looking for ways to increase your company so you can expand? Referrals are often the top method of increasing business. Reaching out and asking for a referral might seem uncomfortable at first, but your job is to grow your firm. Plus, most customers nowadays expect to be unofficial brand ambassadors for companies that provide them with exceptional products and service. With new marketing trends hitting the internet every day, this is an old standby that's often disregarded. Offer a free car inspection or oil change if a customer brings in new business. As you are fully aware, the auto repair industry has a small stigma attached to it; people are afraid of getting ripped off. Everyone over the age of 16 knows how to drive, but they don't know how to fix major issues. If a friend refers another person to your auto shop, they'll be more inclined to trust you. Increasing trust leads to increasing your business.
Social Networking
If you're not in the social network game, let's face it – you're behind the times. Facebook and Twitter are mainstays in the business world now. With the arrival of the internet, auto repair shops, or any small business for that matter, don't have to see customers face-to-face anymore to be able to interact with them. Victory Auto Service and Glass in Minneapolis, Minnesota has taken their social media presence to the next level, and it's one of the reason's they've opened two new locations in the last five years. They post car maintenance tips and videos on various social media networks, engage their client base with fun questions, and they even use social media to promote their community. Believe it or not, social media can give the impression of the culture of a company. Posting pictures and 'checking in' to places puts you on the same level as your customer. The more comfortable people feel intermingling with a particular business, the better the chance they'll take their business there.
Hold Events
Pressure. It's not just on businesses to succeed, but customers feel pressure by companies every time they step out the door. Nobody is safe from advertising and marketing; it's on TV in between your favorite program; it's on the banner ads everywhere on the web, and on the billboards as you drive to work. You can't escape it. To ease the consumer burden and make them feel comfortable with your business, hold special events where they aren't forced to buy anything. Wayne's Automotive in Aiken, South Carolina holds "female-friendly" events, designed to help teach women about automotive service and car care. In doing so, they create a comfortable and inviting environment for women, or anyone that is interested in learning more about auto repair. Other companies can learn from Wayne's Automotive, and use the extra cash they get from successful marketing to expand to a steel building and grow their business.
Start a Blog
You don't need to be a journalist anymore to write compelling copy. Businesses include blogs on their site to provide more of an opportunity for people to learn more about their product. Did you know, according to GE Capital Retail Bank's second annual Major Purchase Shopper Study, that 81% of consumers go online before making a major purchase? Why not tap into that market as well?
Provide informational blogs that paint your business as the expert of your industry. Remember, you're not looking to write extra advertisements. At Armstrong Steel, we have blogs available for the first time builder, church leader, contractor, and small business owner. Any way you can reach out to people to enhance their lives and connect with your potential customer base is time well spent. It's easy, because you're the master at your craft. Now you just have to prove to everyone else you're proficient, professional and knowledgeable.
Take the time to do your research, and stick to what you know! Johnson's Auto Care in North Conway, New Hampshire takes the time to write blogs titled, "How to Avoid Tire Blowouts," and "Don't be Scared by Auto Repair." These are appealing titles that give informational content while creating assurance in your business.
These auto shop owners provide some ideas of marketing success in their field. These ideas aren't meant for auto repair shops only; you can take these methods and apply it to your own small business. If implemented properly with your potential profit, it might be the time to expand to a steel building.
What marketing techniques work for your small business? Tell us in the comments section below!
Photo courtesy:
Robert Couse-Baker
,
Brian Timmermeister
---
---
« When is the Best Time to Lock In Your Steel Order?
Are You Working with Green Materials? »
PRICE A
STEEL BUILDING
IN MINUTES NOW!
---
Popular Posts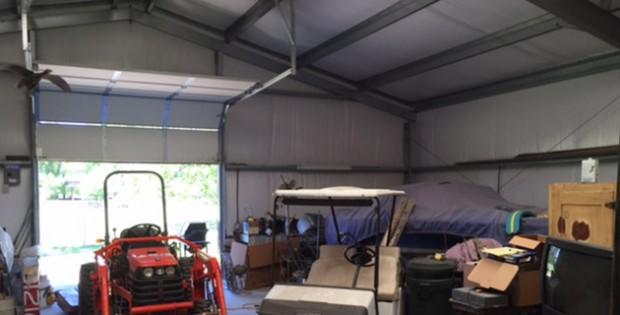 Will Adding a Steel Building Increase My Property Value?
I've seen steel buildings increase in popularity every day because builders use these durable, versatile and flexible construction solutions in every application. Not only have homeowners utilized a steel building for residential purposes, but builders have also made additions to their existing property. No doubt that a steel building garage will increase the value of a home,… …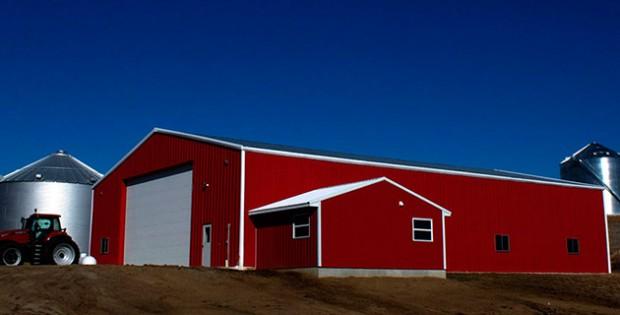 Steel Building Quotes: Get a Grasp on Prices and Estimates
What is the first step of a steel building project, or any construction project for that matter? After you decide to add a new garage, agricultural or commercial building to your property, you'll most likely start contacting steel building manufacturers for steel building quotes. From there, you can create a timeline for yourself and develop… …