START HERE: Price Your Building Now!
Steel Building or Pole Barn – Which One Would You Rather Have?
This day and age, all the information you'll ever need is literally at your fingertips. Fire up your computer, tablet, or smartphone, and punch a few keywords into your favorite search engine. Now you're sitting in the driver's seat on the information superhighway, traveling as fast as your fingers can carry you.
That's really all it takes to do research. So how do you pick what you want? In this particular case, you think you might want a new building on your property. Now you have even more choices. What kind of building do you want? How about you tell us! Which building from the choices below – without knowing, which is which – would you rather have? Will you choose a pole barn, or a steel building? Take our "Construction Taste Test!"
Building A – Is this a steel building or a pole barn?
'Building A' is a lightweight structure, and the components used to put the building together are readily available and popular for construction projects in the United States. This building is adequate for small structures, but requires more framing for structures that have longer spans. 'Building A' doesn't come with any structural warranties and comes with several extraneous costs associated with it. It costs more to insure 'Building A,' and it costs a significant amount to build and design, 'Building A' (and both the building and design processes have separate costs). Plus, 'Building A' comes with a high labor cost. Contractors for this building type are expensive, and an architect might be needed if you plan to build your own version of, 'Building A.'
'Building A' is an organic product and can be recycled, but is susceptible to deterioration from moisture, rot, mold, fungi, and all types of insects and termites. Unfortunately, 'Building A' is very combustible and doesn't prevent the spread of fire. 'Building A,' works in residential and agricultural ventures, however, could require a lengthy installation period, sometimes covering several months or more. This building type also requires multiple trusses and interior columns to support the structure, rather than utilizing open, usable space. Lastly, 'Building A,' isn't easily expandable. Also, sometimes this building doesn't require a foundation, and might actually cheapen the land on which it sits.
Building B – Is this a steel building or a pole barn?
'Building B' is very durable, and also uses components available and native to the United States. This building can be as small or as big as the user necessitates, with lots of open space and no interior poles for support. In fact, this building can span hundreds of feet and still won't require interior columns.
'Building B' comes with 50-year structural warranties, 40-year paint warranties, and 35-year roof warranties. It has significant cost advantages over, 'Building A.' Labor costs are kept in check because anyone is able to erect it, and you can manage the design and engineering process with the help of an in-house project manager. That's right, this building doesn't always involve the talents of an architect.
'Building B' isn't an organic product, but it is a, 'green' product because the construction components can be recycled. It is immune to rot, cracking and termites. 'Building B' is classified as, 'non-combustible,' and will not encourage the spread of fire.
'Building B' can be erected in days, or weeks. It's easily expandable and requires little to no maintenance over its lifetime. Finally, 'Building B,' appreciates over time, and will most likely increase your land value as well.
How was your blind taste test? At this point, you've probably guessed, 'Building A' is made of wood, and, 'Building B,' is a steel building.
Which building would you rather have?
Photo courtesy:
Zepfanman
---
---
« What to Look For When Shopping For Steel Buildings
What Type of Building 'Kit' is Right For You? »
PRICE A
STEEL BUILDING
IN MINUTES NOW!
---
Popular Posts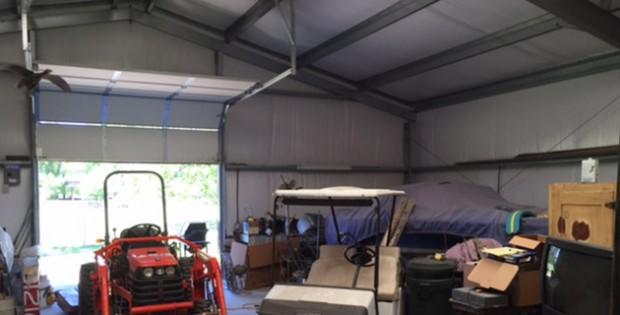 Will Adding a Steel Building Increase My Property Value?
I've seen steel buildings increase in popularity every day because builders use these durable, versatile and flexible construction solutions in every application. Not only have homeowners utilized a steel building for residential purposes, but builders have also made additions to their existing property. No doubt that a steel building garage will increase the value of a home, …
Will Adding a Steel Building Increase My Property Value? Read More »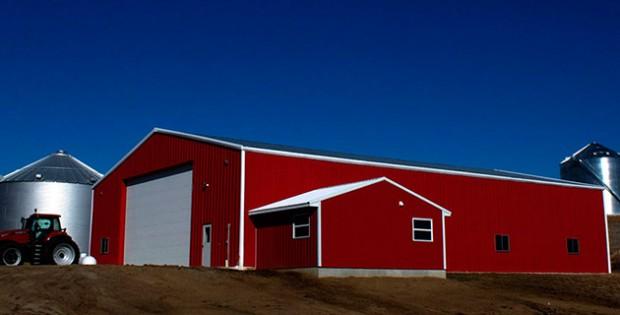 Steel Building Quotes: Get a Grasp on Prices and Estimates
What is the first step of a steel building project, or any construction project for that matter? After you decide to add a new garage, agricultural or commercial building to your property, you'll most likely start contacting steel building manufacturers for steel building quotes. From there, you can create a timeline for yourself and develop …
Steel Building Quotes: Get a Grasp on Prices and Estimates Read More »