START HERE: Price Your Building Now!
Steel Buildings vs. Pole Barns: Make the Right Choice
We realize you have a lot of choices in the marketplace when it comes when your construction needs. At Armstrong Steel, our steel buildings are the most flexible solutions for contractors, builders, families and do-it-yourselfers.  Over the past few decades, construction enthusiasts and contractors have battled on the building topic of Wood vs. Steel. Both obviously have benefits and disadvantages, but we make a very strong case for steel and our Armstrong pre-engineered metal buildings.
The future of the construction industry is very bright with steel at the forefront. Steel buildings have long been used in commercial ventures and construction trends show they are making a transition to the suburban areas as well. Metal buildings with living quarters, church buildings and prefabricated garages are all examples of this evolution. So why should you build with steel? Steel is extremely durable and strong enough to withstand Mother Nature's harshest assaults. It's also the leading construction material for sustainability, offering some of the best environmental and economic benefits. Steel is considered a "green" product because it can also be recycled and used to create new steel. It's also extremely energy efficient and can be insulated better than wood frame buildings.
What does the conversation usually boil down to? Money! While typical construction with wood can last a few months before completion, high-quality steel buildings can be erected very quickly. Think about all the time and money you'll save when your steel garage arrives on your job site, and you have a step-by-step guide for speedy assembly! The significant cost savings is passed on to the buyer, not just because of the cost of the steel itself, but in its ability to avoid delays and surprise rate increases, while keeping labor costs down! Because steel is a commodity that is influenced by supply and demand, the price can fluctuate.
But what about wood and why do we see people choosing steel more often? When you invest in a building that protects what you hold dear, you want it to last! Wood is organic and deteriorates much faster than steel. Wood is susceptible to moisture, rot, mold, fungi and all types of insects and termites. Unlike wood, steel is non-combustible and doesn't contribute to the spread of fire.
It's easy to claim that steel buildings last longer than wood buildings, but we would rather prove it to you. First Time Builders have access to one of the most powerful and unique building systems ever created. In the Armstrong Building system, we offer a 50-year structural warranty. We also present a 35-year roof warranty, and a 40-year paint warranty on our buildings. Wood can't offer the same guarantee.
While wood and steel will both be used in the construction industry, we think the quality and characteristics of steel greatly surpasses wood on many levels.
Take a look at more advantages of our Armstrong Steel buildings, and take the first step to buying your steel building today!
Photo courtesy:
InAweofGodsCreation
---
---
« Why a Steel Building is the Most Important Piece of Farm Equipment
How to Execute a Successful Metal Church Building Program »
PRICE A
STEEL BUILDING
IN MINUTES NOW!
---
Popular Posts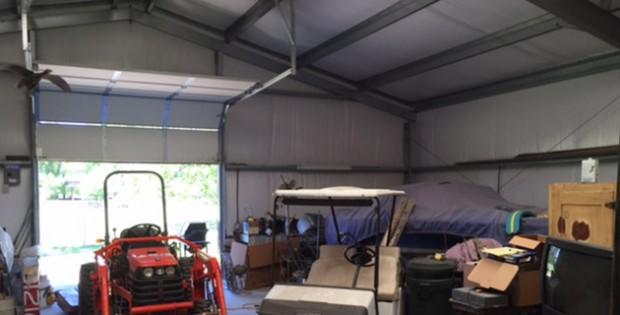 Will Adding a Steel Building Increase My Property Value?
I've seen steel buildings increase in popularity every day because builders use these durable, versatile and flexible construction solutions in every application. Not only have homeowners utilized a steel building for residential purposes, but builders have also made additions to their existing property. No doubt that a steel building garage will increase the value of a home, …
Will Adding a Steel Building Increase My Property Value? Read More »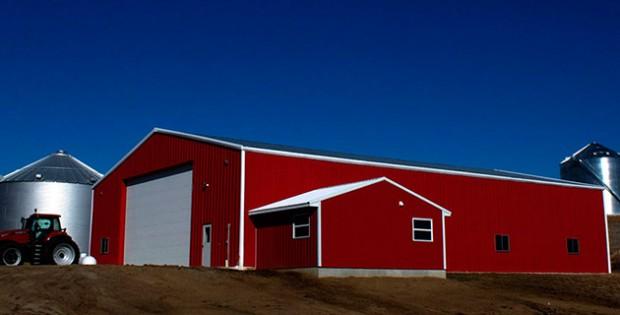 Steel Building Quotes: Get a Grasp on Prices and Estimates
What is the first step of a steel building project, or any construction project for that matter? After you decide to add a new garage, agricultural or commercial building to your property, you'll most likely start contacting steel building manufacturers for steel building quotes. From there, you can create a timeline for yourself and develop …
Steel Building Quotes: Get a Grasp on Prices and Estimates Read More »