START HERE: Price Your Building Now!
Steel Workshop Tool Review: Dewalt Hand Carry Air Compressor
For this tool review, I wanted to discuss the benefits of the Dewalt D55153 1.1 HP 4 Gallon Oil-Lube Hand Carry Air Compressor for your contracted jobs, or the needs as an avid do-it-yourselfer in a pre-engineered steel workshop. In general, an air compressor is versatile and can help you in many different areas, from inflating bike tires to spray painting to pressure washing. When you decide to purchase an air compressor of any kind, you should think about what you'll use it for before you buy. If you need to just inflate tires, or work on an occasional DIY project, you might be better off purchasing a low cost consumer model. Consumer models tend to be priced lower and lighter in weight, but they can't handle a heavy workload. If your tools will be used regularly for work, or you like to work on projects around the house, you'll probably need a professional model. 
This particular Dewalt model is an electric powered air compressor, and the electric part might be its best feature. You won't be bothered by any gasoline fumes when using it. It's ideal for indoor use in your steel workshop. The only drawback of an electric model is the need to be near a power source to run it. However, that's a fair trade to be free of the clutches of gasoline, in my opinion.
This twin stack air tank compressor from Dewalt is portable and it weighs in at 56.5 lbs. There is a handle to allow you to easily carry it, but if that's too heavy, you could use a dolly to move it around for your projects. The Dewalt D55153 1.1 HP 4 Gallon Oil-Lube Hand Carry Air Compressor has an operating pounds per square inch (psi) of 125. I think that's a good amount of punch for a smaller compressor! I've seen some more expensive, 10-pound compressors with the same numbers. At 100 psi, the Dewalt D55153 1.1 HP 4 Gallon Oil-Lube Hand Carry Air Compressor will deliver 3.8 cubic feet per minute. There's an oil lubricated pump that provides rapid recovery and improves durability. The oil lubricated pump is enclosed in a cast-iron cylinder to protect the pump and increase the overall lifespan of the air compressor.
Do you need to work in the cold? A heated pre-engineered steel workshop could be a solution for you, but if working in the cold is just something you have to do, this Dewalt model has dual soft start valves to assist in cold weather start up. If you're working on the frozen tundra, you just want to do your work and get it over with, right?! I've used this product in the cold several times, but several customers have spoken about some problems with start up and operation in subzero climates.
You might need to buy earplugs with this Dewalt air compressor. If you have to work outside, you won't worry about disturbing your neighbors, but this little guy isn't exactly silent either. I'd rate it at an acceptable noise level. This air compressor has been used for diverse jobs like car tune ups, spray painting, and roof work. Some of the only complaints I've been hearing about this air compressor is it isn't user friendly enough. As an avid do-it-yourselfer, I found it to be fairly easy to use and straight forward. Just be sure to take extra good care of the compressor to avoid leaks in any of the connections.
If you're in the market for an air compressor, I suggest giving the Dewalt D55153 1.1 HP 4 Gallon Oil-Lube Hand Carry Air Compressor a shot. It's portable, versatile, and fairly capable of handling any workload in your steel workshop.
Photo courtesy: Dewalt
---
---
« The Secret to Getting the Best Steel Building at the Best Price: Purchase in the Winter
The Competition is Building – Now It's Your Turn »
PRICE A
STEEL BUILDING
IN MINUTES NOW!
---
Popular Posts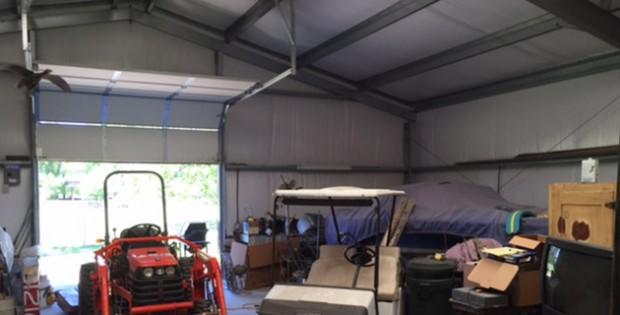 Will Adding a Steel Building Increase My Property Value?
I've seen steel buildings increase in popularity every day because builders use these durable, versatile and flexible construction solutions in every application. Not only have homeowners utilized a steel building for residential purposes, but builders have also made additions to their existing property. No doubt that a steel building garage will increase the value of a home,… …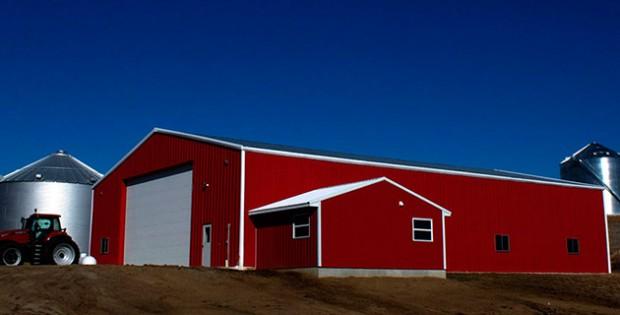 Steel Building Quotes: Get a Grasp on Prices and Estimates
What is the first step of a steel building project, or any construction project for that matter? After you decide to add a new garage, agricultural or commercial building to your property, you'll most likely start contacting steel building manufacturers for steel building quotes. From there, you can create a timeline for yourself and develop… …