START HERE: Price Your Building Now!
Effective: May 26th, 2015 to November 11th, 2015
Terms & Conditions
Last modified: May 26, 2015 (view archived versions)
This Contract shall become a binding contract upon its acceptance in writing by an authorized representative of Seller ("Contract") and thereafter cannot be canceled or modified by Buyer under any circumstances without Buyer first reaching an agreement in writing with Seller covering all of Seller's damages and/or remedies as set forth in this Contract.
Buyer will make a non-refundable up‐front payment to Seller for the preparation of building drawings ("building drawings") and/or the purchase of steel materials to be used in the building contracted for between Buyer & Seller.
Seller has the right to modify or substitute for the design of the building or substitute manufacturer equivalent products, so long as the new design and/or equivalent products continue to meet the specifications in this Contract for width, length, eave height and wind and snow loads. Specifications for buildings, components, materials and goods and the warranties may differ from those appearing in Seller's brochures, advertisements, communications and websites due to supply, demand and availability of materials and goods. Seller reserves the right and Buyer accepts that modifications to the structure can and will be made including but not limited to girt and purlin depth, girt and purlin type, girt and purlin spacing, haunch clearances, inside rafter and column depth, anchor bolt patterns, overall building weight, member type, and/or color selections.
(A) Buyer, upon being notified that the goods are ready for shipment, shall receive and accept delivery of the goods within seven (7) calendar days of such notification. If the Buyer fails or refuses to accept delivery of the goods within said seven (7) day period, and make payment in accordance with the terms of this Contract, then Buyer will be in Breach of the Contract and Seller shall be entitled to recover all damages as provided in Paragraph 5 of the Contract. Unless otherwise specified, shipments are FOB to the "Shipping Address" on the face of the Contract. Title of goods and all risk of loss shall pass to Buyer upon Seller's tender of delivery of the goods to Buyer at the Delivery Destination. Buyer shall bear risk of loss as soon as the truck bearing the building or other goods arrives at the Delivery Destination and thus all risk of loss during the period of unloading, including personal injury, or any other liability, is upon the Buyer. Buyer is solely responsible for unloading and for having the necessary equipment and labor to unload the building and the goods from the delivery truck, including a forklift. Buyer shall pay the driver the full balance due COD by bank cashiers or certified check before unloading commences. All delivery, fuel, handling and freight charges, are estimates only and are subject to adjustment and increase at the time the building and goods ordered hereunder are ready for shipment based on any increase in Seller's costs, charges or changes in Seller's delivery policy. All increases in delivery, handling and freight costs shall be paid in full by Buyer to Seller prior to shipment of the building and goods ordered hereunder. Buyer shall be responsible for any and all transportation, handling and storage charges that are not specified on the face hereof and for all demurrage and special shipping charges if the job-site cannot be accessed by an eighty (80) foot long semi‐truck (cab and flatbed). Seller shall not be responsible. Seller shall not be responsible for spotting, switching, drayage, demurrage or other transportation charges unless agreed to in writing prior to delivery. Buyer may also specify and use a designated freight carrier at Buyer's cost, but in the absence of such specification, goods will be shipped by the method and carrier chosen by seller. Notwithstanding anything to the contrary herein, if Buyer takes delivery at the factory or if Buyer specifies the carrier for shipment, then delivery shall be FOB from the factory and Buyer shall bear the risk of loss after the ordered goods are delivered to the carrier for shipment. Unless otherwise indicated on the face of this Contract, all shipment is via CONSOLIDATED or COMMUNITY FREIGHT and not "private freight" and Buyer's products will not be shipped alone, but will be shipped with those of other Buyers, if any. Seller shall not be responsible or liable for any shortages in or damages to materials or goods that are caused by any third party delivery service (including a trucking service), whether or not such delivery service is hired by Seller. In any such case, any claim of Buyer shall be made solely against the delivery service. Notwithstanding the foregoing, title of goods under this Contract shall, at Seller's sole option, revert to Seller, if any payment by or for Buyer is not made in accordance with this Contract, if any check provided by or for Buyer is dishonored or is otherwise unable to be cashed by Seller or if any wire transfer or credit card payment or any portion thereof made by or for Buyer to Seller is reversed or is not fully paid to Seller. If any payment hereunder is made by credit card, Buyer by its signature on the face hereof authorizes Seller to charge the credit card for all amounts due hereunder.
(B) Seller also offers deeply discounted contract prices to direct Buyers contingent upon Buyer's provision of all information and documents necessary to ensure prompt manufacture and delivery. Buyer must provide all requested information and return all forms provided by Seller such that the Metal Building and/or components may be scheduled for fabrication within thirty (30) days of the contract date, and delivered to the Buyer within ninety (90) days of the contract date. If Buyer fails to sign the fabrication release form within thirty (30) days of the contract date, Buyer will be required to pay the Building List Price (and not the discounted price quoted in the Contract), plus any cost increases incurred by Seller due to intervening increases in the price of steel or other commodities.
(C) Buyer agrees that any delivery dates stated by Seller shall be estimates only, may be subject to change by Seller without notice, and are based, among other things, on manufacturing and delivery schedules and Seller's prompt receipt from Buyer of all information and documents Seller needs to supply the goods ordered. Seller will use reasonable efforts to meet the indicated delivery date(s) but Seller is not responsible or liable for its failure to do so. Seller shall not under any circumstances be liable to Buyer for any actual, special, punitive, incidental, consequential, direct or indirect damages of any kind whatsoever incurred by Buyer, which are caused by any delay(s) in delivery or performance hereunder by Seller, without regard to the cause of any such delay or failure(s), and the Buyer specifically waives and promises not to assert any claims for damages against Seller arising therefrom. Seller shall not under any circumstances be liable to Buyer or to any third party for damages due to delay, default, or failure to perform by Seller hereunder, including but not limited to, delays, defaults or performance failures beyond Seller's control, such as acts of God; acts of Buyer; acts of civil or military authority; fires; strikes or other labor disturbances; floods; disasters; epidemics, wars; terrorism; riots; disturbances; delays in transportation; accidents; and inability to obtain the necessary labor, materials, components; or acts by manufacturing facilities ("Force Majeure").
(D) Seller will attempt to make complete delivery, but Buyer agrees that the Seller may, in its discretion, make partial shipments of the order with the COD amounts being adjusted proportionally by shipment. Notwithstanding the preceding sentence, the full amount of the balance shown on the face hereof must be paid by Buyer at time of time of delivery of the building or structure, even though items obtained from third party vendors, such as but not limited to, overhead doors, sliding doors, roll up doors, insulation, skylights, mezzanines, bar joists, decking and windows (hereinafter "Special Products") have not yet been delivered. Buyer specifically agrees that Seller is not responsible or liable for timeliness of delivery of Special Products or for the suitability of Special Products for any particular use.
All goods purchased under this contract are "specially ordered" goods. Buyer agrees that, in the event Buyer attempts to rescind or cancel this Contract or in the case of a breach, repudiation or default by Buyer hereunder (collectively, a "Breach"), Seller's full damages will be difficult to measure and, therefore, Seller must take all necessary actions and/or pursue all remedies to safeguard Seller's position including, but not limited to, placing liens on the property (land and other structures existing on the land) that the building has been or will be placed upon and/or the property designated as the "shipping address" specified by Buyer on the Contract. Seller and Buyer agree that, in the event of a Breach by Buyer, Seller is entitled to recover the following liquidated damages from Buyer: (i) 60% of the Building List Price quoted in the Contract if Buyer's Breach occurs prior to Seller's purchase of materials, parts and/or components or submission of the building order for fabrication; and (ii) 100% of the Building List Price quoted in the contract, plus all shipping, return freight, procurement charges, handling and storage costs, if Buyer's Breach occurs after Seller has purchased materials, parts and/or components or scheduled the building order for fabrication. A Breach entitling Seller to the liquidated damages includes, but is not limited to, Buyer's: failure or refusal to cooperate with Seller in providing information or returning signed and completed forms necessary to submit the building for fabrication; failure to schedule delivery of the goods; failure or refusal to accept delivery or Seller's scheduled delivery date; placing the order on hold for more than seven (7) days; failure to respond to communications from Seller for a period of thirty (30) days; failure to finalize and/or approve fabrication or change order documentation within thirty (30) days of execution of this Contract; failure to make any payment when due and in the manner required hereunder; attempted, threatened or actual cancellation or rescission of this Contract; and anticipatory repudiation or repudiation of this Contract. If the price of the building has been increased by the manufacturer or an increase in commodity prices after the Buyer has caused a delay, this Contract will be deemed to have been amended to include all price increases caused by such delay and Buyer's payment obligations hereunder will be increased to reflect such price increases. Buyer agrees that the amount of liquidated damages specified herein is not a penalty and constitutes an actual good faith reasonable estimate of the actual damages that Seller likely will incur due to a Breach by Buyer. As an alternative to recovering liquidated damages from Buyer, or in the event the liquidated damages clause is found to be unenforceable for any reason, Seller may, in its sole discretion, elect to recover from Buyer the costs or damages Seller has incurred by reason of the Breach (such as increased manufacturing, delivery or storage costs). Buyer agrees that, in the event of a Breach by Buyer, all damages shall be immediately due and payable to Seller. In the event that Buyer Breaches this Contract, Buyer shall also be liable for any attorney fees and costs incurred by Seller arising from such Breach to the maximum extent allowed by law.
All goods purchased by Buyer hereunder shall be deemed fully accepted by Buyer upon acceptance of delivery. All claims for shortages of bulk packages or bundles as compared to the bill of lading or for alleged damages or defects caused by shipment of the goods shall be deemed waived unless any such claims are noted in writing on the driver's copy of the bill of lading at the time of delivery. All claims for alleged damages to and shortages of goods within concealed containers (i.e. parts inside boxes or crates) shall be reported in writing to Seller within thirty (30) days of the date of delivery or the claims are waived. All claims for undelivered Special Products must be reported in writing to Seller within forty-five (45) days of the date of delivery of the building or structure or the claims are waived. All written notices shall state with particularity each and every alleged damage, defect, shortage and/or undelivered good or Special Product claimed by Buyer.
Seller may demand, and Buyer shall immediately pay, additional amounts up to the Building List Price, if: (i) Seller becomes insecure about Buyer's willingness, intent or ability to perform Buyer's financial or other obligations hereunder; (ii) Seller deems Buyer's credit to be impaired; or (iii) Buyer threatens to breach or rescind this Contract. Buyer's failure to tender such additional amount as required by Seller shall constitute a Breach of this Contract and entitle Seller to all damages identified in Paragraph 5. In addition, upon Buyer's Breach, Seller shall have the right to retain all payments made by Buyer (including amounts above the building drawing payment), and such retention shall not impair any other remedies available to Seller under this Contract or at law or equity.
Any dispute about the quality, condition or workmanship of the goods or otherwise in connection with the terms of this Contract shall not entitle Buyer to reject or revoke acceptance of the goods. In the case of any dispute, Buyer shall take delivery of the goods, pay for the same without set‐off against or reduction in any amount payable hereunder, and make a claim under Seller's or third party's warranty, as may be applicable. Buyer's sole and exclusive remedy against Seller in lieu of all other remedies available to Buyer shall be pursuant to this Section 8 and Sections 9, 10, 11 and 12 below.
BUYER'S SOLE AND EXCLUSIVE REMEDIES AND DAMAGES FOR ANY SHORTAGES OR DEFECTS IN THE GOODS SHALL, AT SELLER'S SOLE ELECTION, BE LIMITED TO ONE OF THE FOLLOWING: (1) SELLER'S FURNISHING REPLACEMENT PARTS; HOWEVER, SELLER SHALL NOT BE REQUIRED TO INCUR COSTS FOR: A) DISMANTLING ORIGINAL PARTS OR THE INSTALLATION OF REPLACEMENT PARTS, B), FIXING OR REPLACING WORK OR PARTS OF ANY THIRD PARTY,; OR C) LABOR CHARGES OR OTHER COSTS INCURRED IN CONNECTION THEREWITH; (2) SELLER'S REPAIR OF DEFECTIVE GOODS, WHICH DOES NOT INCLUDE THE REMOVAL, UNCOVERING OR RESTORATION OF ANY THIRD PARTY'S WORK TO EFFECTUATE THE REPAIR, AND SELLER SHALL ONLY BE LIABLE FOR REPAIRS THAT ARE AUTHORIZED IN WRITING BY SELLER PRIOR TO THE REPAIR WORK BEING COMMENCED; OR (3) SELLER'S PROVISION OF A CREDIT TO THE BUYER BASED ON SELLER'S DETERMINATION OF SELLER'S COST OF REPLACING SHORTED OR DEFECTIVE GOODS. BUYER'S REMEDIES HEREUNDER SHALL BE IN LIEU OF ALL OTHER REMEDIES AT LAW OR EQUITY. BUYER HEREBY WAIVES, RELEASES AND RENOUNCES ALL OTHER RIGHTS, CLAIMS AND REMEDIES AGAINST SELLER NOT EXPRESSLY PROVIDED FOR IN THIS CONTRACT OR THE WARRANTY DOCUMENTS. BUYER AGREES TO DEFEND, INDEMNIFY AND TO HOLD SELLER HARMLESS FROM ANY AND ALL LOSS, COSTS, CLAIMS, SUITS, DAMAGES AND ATTORNEYS' FEES ARISING FROM ANY ALLEGED OR REAL INJURY (INCLUDING PERSONAL INJURY) TO ANY PERSON OR PROPERTY THAT ARISES OUT OF WORK PERFORMED OR MATERIALS SUPPLIED HEREUNDER OR ANY OTHER CLAIM OR SUIT ARISING OUT OF THIS CONTRACT.
Subject to the terms, conditions, limitations and exclusions contained herein, Seller provides a thirty‐five (35) year roof panel rust perforation warranty, a forty (40) year wall panel rust perforation warranty, and a one (1) year warranty that the building or structure purchased by Buyer is substantially free from material defects in materials and workmanship. These warranties commence on the date of shipment from the factory (collectively, Seller's Limited Warranties"). SELLER'S LIMITED WARRANTIES DO NOT COVER ANY DEFECTS OR DAMAGE CAUSED BY OR RESULTING FROM: EARTHQUAKES, TORNADOES, TEMPESTS, FLOODING, HURRICANES, LANDSLIDES, FIRES, LIGHTNING AND OTHER ACTS OF GOD (INCLUDING EXCESSIVE WIND LOADS AND SNOW LOADS AND SEISMIC CONDITIONS); FALLING OBJECTS; ACCIDENTS; VANDALISM; AGGRESSIVE ATMOSPHERIC CONDITIONS (INCLUDING BUT NOT LIMITED TO SALT WATER, CORROSIVE CHEMICALS, FUMES, ASH, ANIMAL WASTE, OR HUMIDITY); LONG TERM CHANGES IN WEATHER; IMPROPER ERECTION, INSTALLATION, OR STORAGE PROCEDURES; MOISTURE ENTRAPPED IN OR ON STORED BUNDLED COMPONENTS; STORAGE OR INSTALLATION OF PANELS, SHEETING, PURLINS, GIRTS, OR MAIN FRAMES IN A MANNER ALLOWING STANDING WATER, MOISTURE OR OTHER SUBSTANCES TO REMAIN BETWEEN, ON, OR OVER THESE COMPONENTS; DETERIORATION CAUSED BY ANY CORROSIVE OR ANY CONDENSATE OF ANY HARMFUL SUBSTANCE; CASCADING WATER ON COMPONENTS OR STANDING WATER ON COMPONENTS IN A NON VERTICAL APPLICATION; STORAGE OF BUNDLED COMPONENTS IN CONDITIONS OF HUMIDITY, HIGH HEAT, OR EXTREME COLD; DEFECTS OR FAILURE IN THE FOUNDATION; UNAUTHORIZED MODIFICATIONS TO OR IMPROPER ERECTION OF THE ROOF, PANELS OR BUILDING; HANGING OR PLACING ANY OBJECT OR ANY WEIGHT ON THE ROOF OR BUILDING; LOADING CONDITIONS IN EXCESS OF THOSE SPECIFIED FOR THE BUILDING; PRODUCT MISUSE, ABUSE OR NEGLECT; IMPROPER MAINTENANCE; MODIFICATION OF FLASHINGS, ROOF PENETRATIONS OR ACCESSORY DETAILS; NORMAL WEAR AND TEAR, REGARDLESS OF CAUSE; AND ANY DEFECT OR DAMAGE CAUSED OR CONTRIBUTED BY BUYER OR THIRD PARTIES. BUILDING COMPONENTS ARE INTENDED TO BE ERECTED UPON DELIVERY AND NOT TO BE STORED IN ORDER TO PREVENT DETERIORATION. SELLER'S LIMITED WARRANTIES EXCLUDES ALL DAMAGE AND DETERIORATION TO COMPONENTS OF THE STEEL BUILDING RESULTING FROM EXPOSURE TO THE ELEMENTS AND SURROUNDING ENVIRONMENT, INCLUDING HUMIDITY, RAINFALL, STANDING WATER, HIGH HEAT AND EXTREME COLD, IF ERECTION OF THE STEEL BUILDING DOES NOT OCCUR WITHIN THIRTY(30) DAYS OF THE DELIVERY DATE. EXCEPT AS PROVIDED HEREIN, ALL DOORS, WINDOWS, INSULATION, OTHER SPECIAL PRODUCTS, EQUIPMENT, CRANES, FASTENERS (STAINLESS STEEL AND OTHERWISE) AND BUILDING PAINT AND COATING ON THE SIDEWALL PANELS AND ROOF PANELS ARE NOT WARRANTED BY SELLER AND ARE WARRANTED SOLELY AND TO THE EXTENT PROVIDED BY THE STEEL MILL(S), COATING APPLICATOR(S), MANUFACTURER(S) AND VENDOR(S), SUBJECT TO THE TERMS, CONDITIONS, LIMITATIONS AND EXCLUSIONS OF THEIR RESPECTIVE WARRANTIES. SELLER WILL PASS THROUGH TO BUYER ANY AVAILABLE WARRANTY GIVEN BY STEEL MILLS, COATING APPLICATORS, MANUFACTURERS OR VENDORS TO THE EXTENT SUCH WARRANTY IS ASSIGNABLE OR MAY BE PASSED THROUGH OR TRANSFERRED TO BUYER, SUBJECT TO ALL TERMS, CONDITIONS, LIMITATIONS AND EXCLUSIONS THEREOF. SELLER MAKES NO REPRESENTATION OR COVENANT AS TO WHETHER OR THE EXTENT TO WHICH ANY SUCH WARRANTY MAY BE PASSED THROUGH, ASSIGNED, OR TRANSFERRED TO BUYER. THE TERMS OF A THIRD PARTY'S LIMITED WARRANTY ARE SUBJECT TO CHANGE AND SELLER IS NOT RESPONSIBLE FOR ANY CHANGES THAT OCCUR IN A THIRD PARTY'S WARRANTY. COPIES OF THIRD PARTY WARRANTIES ARE AVAILABLE UPON WRITTEN REQUEST TO SELLER. FOR BUILDING PAINT WARRANTY, BUYER MUST REQUEST TO HAVE WARRANTY DOCUMENTS DRAFTED AND SIGNED BY SELLER. THIS DOCUMENT DOES NOT PROVIDE FOR PAINT OR FINISH WARRANTY. PRIMER COATINGS ARE NOT WARRANTED AT ALL AND ARE ONLY MEANT TO PROTECT FRAMING MEMBERS DURING THE PROCESS OF CONSTRUCTION AND DELIVERY AND FOR NO OTHER PURPOSE. THERE IS NO WARRANTY ON THE BUILDING FOR WEATHER TIGHTNESS OR AGAINST WATER OR AIR INFILTRATION FROM ROOF OR SIDE WALL PANELS OR ANY OTHER COMPONENTS OF THE BUILDING AND THE BUILDING IS NOT WARRANTED FOR WEATHER TIGHTNESS IN ANY REGARD OR RESPECT. BUILDING COMPONENTS THAT ARE NOT PURCHASED FROM SELLER AS A PRE‐ENGINEERED BUILDING PACKAGE ARE EXCLUDED FROM SELLER'S LIMITED WARRANTIES AND NO WARRANTIES ARE PROVIDED ON ANY SUCH COMPONENTS. SELLER'S LIMITED WARRANTIES ARE VOID AND ARE NO LONGER IN EFFECT (A) IF THE BUILDING OR OTHER GOODS ORDERED FROM SELLER ARE MOVED FROM OR NOT ERECTED AT THE ERECTION LOCATION ON THE FACE HEREOF; (B) IF THE GOODS ORDERED, INCLUDING THE BUILDING, ARE RE‐SOLD BY BUYER OR OWNERSHIP IS TRANSFERRED TO A THIRD PARTY; (C) TO THE EXTENT THAT THE GOODS ORDERED, INCLUDING THE BUILDING OR ANY COMPONENTS SUPPLIED BY SELLER ARE MODIFIED BY BUYER, OR ANY THIRD PARTY WITHOUT SELLER'S PRIOR WRITTEN CONSENT; OR (D) IF BUYER OR ITS BUILDING ERECTOR FAILS TO FOLLOW THE SPECIFICATIONS AND INSTRUCTIONS CONTAINED IN THE CONSTRUCTION DRAWINGS AND ERECTION MANUALS AND GUIDES SUPPLIED TO BUYER. SPECIFIC NOTES AND DETAILS SHOWN ON CONSTRUCTION DRAWINGS TAKE PRECEDENCE OVER THE BUILDING ERECTION MANUALS AND GUIDES SUPPLIED. IF THE BUILDING PURCHASED HEREIN INCLUDES A STANDING SEAM ROOF SELLER'S LIMITED WARRANTIES WILL BE VOID UNLESS (A) THE ENTIRE BUILDING IS ERECTED BY A PERSON CERTIFIED BY THE BUILDING MANUFACTURER AS TRAINED AND QUALIFIED TO ERECT THE STANDING SEAM ROOF PURCHASED BY BUYER; AND (B) BUYER LEASES OR PURCHASES AT BUYER'S OWN COST AND EXPENSE FROM AN EQUIPMENT VENDOR OR LESSOR APPROVED BY THE BUILDING MANUFACTURER, THE CORRECT SEAMING EQUIPMENT REQUIRED FOR INSTALLATION OF THE SPECIFIC STANDING SEAM ROOF PURCHASED BY BUYER AND SUCH EQUIPMENT IS USED IN THE INSTALLATION OF THE STANDING SEAM ROOF. UNLESS SPECIFICALLY STATED IN A SEPARATE ADDENDUM EXECUTED BY BUYER AND SELLER, SELLER MAKES NO COVENANTS, REPRESENTATIONS OR WARRANTIES AS TO WHETHER THE BUILDING OR ANY COMPONENTS OR MATERIALS THEREOF ARE ELIGIBLE OR WILL MEET APPLICABLE CRITERIA FOR POINTS FOR LEED® CERTIFICATION. BUYER IS RESPONSIBLE FOR ORDERING BUILDING COMPONENTS THAT ARE FIT FOR WHATEVER PURPOSES BUYER MAY HAVE FOR THE BUILDING AND THAT BUYER INTENDS TO ERECT FROM THE COMPONENTS. ADDITIONAL TERMS, CONDITIONS, LIMITATIONS AND EXCLUSIONS ARE CONTAINED IN SELLER'S WARRANTY DOCUMENT AND ARE INCORPORATED HEREIN BY THIS REFERENCE. BUYER SHALL COOPERATE FULLY WITH SELLER IN THE EVENT OF A WARRANTY CLAIM ON GOODS ORDERED INCLUDING ALLOWING INSPECTIONS ON THE ERECTION LOCATION. SELLER'S LIMITED WARRANTY IS GIVEN EXPRESSLY AND IN PLACE OF ALL OTHER EXPRESSED OR IMPLIED WARRANTIES, INCLUDING BUT NOT LIMITED TO ANY IMPLIED WARRANTY OF MERCHANTABILITY OR FITNESS FOR A PARTICULAR PURPOSE. ANY AND ALL OTHER WARRANTIES, EXPRESS OR IMPLIED, ARE HEREBY DISCLAIMED.
All claims under Seller's Limited Warranty (Section 10) must be in writing and received by Seller within the applicable warranty period. Written notice of all warranty claims shall be mailed by certified mail, return receipt requested, during the warranty period to Seller's President, at Armstrong Steel, 5889 Greenwood Plaza Blvd, Greenwood Village, Colorado, 80111. In order to be valid, the written notice must identify with particularity each and every alleged claim and defect. All warranty claims not made or initiated or for which written notice has not been given during the warranty period are waived and barred and Buyer shall have no remedy on account of any such claim.
SELLER SHALL NOT UNDER ANY CIRCUMSTANCES BE LIABLE TO BUYER FOR ANY INCIDENTAL, CONSEQUENTIAL, SPECIAL, PUNITIVE OR INDIRECT DAMAGES OR PERSONAL INJURY OR PROPERTY DAMAGE OF ANY KIND OR NATURE WHATSOEVER, INCLUDING BUT NOT LIMITED TO, COSTS, LOSS OF PROFITS, LOSS OF USE, OR LOSS OF REVENUE CAUSED, IN WHOLE OR IN PART, BY THE PERFORMANCE OR FAILURE TO PERFORM ANY OBLIGATION CONTAINED IN THIS CONTRACT, BREACH OF THIS CONTRACT, NEGLIGENCE IN THE COURSE OF SUCH PERFORMANCE, OR OTHERWISE RESULTING IN ANY MANNER FROM PROVISION OF THE GOODS OR SERVICES HEREUNDER, REGARDLESS OF WHETHER THE CLAIM FOR DAMAGES IS BASED IN CONTRACT, TORT (INCLUDING NEGLIGENCE) OR STRICT LIABILITY. SELLER SHALL NOT BE LIABLE FOR ANY LOSS, CLAIM, EXPENSE OR DAMAGE CAUSED IN WHOLE OR IN PART, OR ARISING OUT OF, THE ACTS OR OMISSIONS OF BUYER OR THIRD PARTIES (INCLUDING WITHOUT LIMITATION CARRIERS) WHETHER BY NEGLIGENCE, FAILURE TO MAINTAIN THE BUILDING OR OTHERWISE. SELLER SHALL NOT BE RESPONSIBLE TO BUYER FOR ANY FORM OF DAMAGES NOT SPECIFICALLY REQUIRED BY STATUTE. SELLER'S MAXIMUM LIABILITY TO BUYER RELATED, IN ANY WAY, TO THE TRANSACTION OF THE PARTIES SHALL BE LIMITED TO RETURN OF ANY MONIES PAID TO SELLER PURSUANT TO SECTION 2 OF THIS AGREEMENT.
Buyer is solely responsible for investigating and ascertaining all zoning by‐laws, rules, regulations and ordinances and all building codes and building permit requirements applicable in and to the area or territory where the building or structure purchased hereunder is to be erected ("Building Laws") in order to ensure compliance with all applicable Building Laws. Buyer is solely responsible for designing a building or structure that will fit Buyer's particular needs and that complies with all applicable Building Laws and for providing Seller with the specifications therefore. All building specifications set forth on the face hereof have been provided to Seller by Buyer based on Buyer's own due diligence, judgment and determination as to Buyer's erection location, expected use and occupancy requirements, and all applicable Building Laws. Buyer agrees that the materials, goods and specifications described herein are in all respects the materials, goods and specifications required by Buyer, and Buyer accepts sole responsibility for correcting any nonconformity between the materials, goods and specifications stated herein and in Change Orders and the materials, goods and specifications required by Buyer and the Building Laws. Seller shall not be liable for any damages or losses, of any kind or nature, whether actual, incidental, special, punitive, consequential or direct or indirect, sustained due to the building's non‐compliance with such Building Laws or Buyer's particular requirements. The building or structure ordered is suitable only for the erection location on the face hereof. Seller shall not be liable to Buyer for any costs, fees and charges of any nature whatsoever incurred in Buyer's design, manufacture or installation of any building slabs, foundations and/or footings or otherwise incurred by Buyer in connection with construction of the structure or building. Specifications to be provided to Seller by Buyer include: (a) building or structure dimensions (width, length, eave height and roof pitch and roof type), (b) the location and size of manufacturer cut openings, (c) sidewall sheeting color, (d) roof coating (Galvalume or colored roof panels), (e) trim color, (f) wind, snow (ground and roof), live and collateral loads, deflections and seismic coefficients, (g) snow and wind exposure, and (h) all components of the building or structure ordered and accessories therefore, including Special Products. Buyer is responsible for making all payments to obtain and for obtaining all required building permits and for any other authorization needed to erect or construct the building or structure, including supplying at Buyer's own cost any drawings, plans or information required to obtain building permits or any authorization needed for construction. Seller shall not be liable for design deficiencies set forth in specifications or drawings provided by Buyer or any other party, and correction of same shall be at Buyer's expense. Unless otherwise indicated on the face, Buyer agrees to install roof and wall insulation in, and to continuously heat, the building.
Any taxes which Seller may be required to pay or collect under existing or future laws related to this agreement shall be reimbursed, paid or indemnified by Buyer. It is expressly understood that if the rate of any applicable taxes is changed by the taxing authorities, Buyer shall pay in full the taxes set forth by those authorities and agrees to indemnify Seller for any cost or liability for Buyer's failure to do so. Buyer shall promptly pay the amount of such taxes to Seller upon demand and shall indemnify and hold Seller harmless against any sales tax liability assessed against Seller.
Building size and all other dimensions are approximate and intended to identify standard sizes sold by the Seller. Except when specifically indicated, all dimensions are exterior dimensions. No warranty or representation is given by the Seller as to exact dimension, as the same will vary based upon concrete base and other factors. In particular, all vertical measurements are taken from the elevation at the base of the steel columns of the building shown in the drawings, and do not take into account differing elevations for the building that may result due to finished concrete floor or other floor elevations. Identification of gauge is subject to permissible industry variations and is intended to identify general gauge designations by steel producers.
Buyer may request changes to the building and/or components identified in this Contract. Any such changes shall be subject to a Change Order fee. Upon receipt of any requested changes by Buyer, Seller shall notify Buyer of any additional costs incurred as a result of Buyer's additions or changes and shall prepare supplemental detailed approval drawings needed due to Buyer's requested changes. If the signed and approved/modified drawings and any Change Order or other forms required from Buyer are not received by Seller in fourteen (14) days of submission to Buyer, Buyer will forfeit any and all discounts applied to Buyer's Contract, be required to pay the Building List Price set forth in the Contract plus any other costs or price increases incurred by seller, and be deemed in breach of the Contract. Further, Buyer understands and agrees that the building described on this Contract may be subject to a fabrication deposit at time of request for delivery and Buyer agrees to pay same upon request. This fabrication deposit will be deducted from the final total price of the invoice and will in no way affect the total building price. Further, in the event of a Breach by Buyer, Buyer irrevocably gives Seller right to act as Buyer's attorney‐in‐fact to sell building to any third party at a price to be determined by Seller.
Upon request, Seller may supply the name(s) of: potential manufacturers or vendors to supply additional components; contractors to install concrete, to erect the building or to install building components, or to perform other work pertaining to construction of the building; engineers to design a foundation for the building; and engineers or architects for performance of other work related to construction of the building. Seller has not investigated such persons and the provision of name(s) does not constitute a representation or recommendation regarding their skill or competence. It is important that Buyer conduct and rely solely on its own investigation in selecting a manufacturer, vendor, contractor, engineer or architect. Buyer acknowledges and agrees that Seller is not an agent, employee, or representative of and is not responsible or liable for the acts or omissions of manufacturers, vendors, contractors, engineers or architects.
Structural design of the building or structure ordered is based on the interaction of all its component parts. Failure to make adequate provision for excessive stresses or instability occurring from whatever cause during construction is the sole risk of the Buyer. Seller makes no representation as to the adequacy of the loads ordered by Buyer. Buyer is solely responsible for ascertaining that the loads and factors for the building and components ordered are adequate for the intended erection location, use and occupancy of the building or structure and that no loads other than those specified shall be imposed thereon. If this Contract is for parts or less than a complete, fully enclosed structure, Buyer assumes all responsibility for the strength, structural integrity and capacity of the building or structure unless the manufacturer certifies same in writing. Buyer is solely responsible for designing and constructing a foundation for the building or structure suitable for the Buyer's particular use of same. Seller has no responsibility or liability whatsoever to Buyer or any third party for the erection or construction of the building, structure, components or goods purchased hereunder, including any loss or damages sustained by Buyer, even if Buyer utilizes the services of a person whose name is provided by Seller to perform work or services relating to the construction or installation of the building, components or goods purchased. With the sole exception of those claims expressly permitted to Buyer against Seller set forth in this Contract, Buyer agrees to defend, indemnify and hold Seller harmless from any and all losses, costs, expenses, claims, suits, demands and damages, including attorney's fees, arising from or in connection with any alleged or real injury, including injury to any person or to property, incurred or asserted in connection with or as a result of work performed or materials supplied by Seller hereunder or any work performed by or for Buyer in connection with the erection, construction or installation of the Steel Building, components or goods purchased, or any other claim or suit arising out of this Contract. Buyer's duty to defend, indemnify and hold Seller harmless, includes, but is not limited to, any such losses, costs, claims, suits, damages and attorneys' fees arising from or incurred in connection with Seller's performance hereunder, any actual or alleged default by Seller hereunder, any actual or alleged breach of Seller's obligations hereunder or any actual or alleged negligence, act or omission on the part of Seller, Buyer or any third party acting on Buyer's behalf.
Buyer is solely responsible for assuring that soil and subsoil conditions at the construction site are of sufficient density and have a sufficient soil bearing capacity to support and sustain the foundations for the building, the building loads, and any materials, goods or equipment stored in the building. Roof and wall panels should remain free of any foreign substances and should be cleaned on a regular basis to prevent staining or discoloration of panel finishes. Buyer should take precautions to properly maintain the building once erected to ensure that no damage is caused by the accumulations of snow or ice, including removal of snow and ice from the roof and walls. Buyer understands that metal components are not machine precision manufactured and some field cutting, drilling or welding might be necessary for construction. Buyer accepts responsibility for making minor field modifications.
The Total Purchase Price is subject to re‐costing if the full amount of the building drawing payment is not made at the time Buyer signs this Contract or if Buyer delays or postpones Buyer's or Seller's performance hereunder. Examples of such delay include Buyer's failure to: provide information or return completed and signed forms required by Seller; failure to cooperate in scheduling of delivery; accept the delivery date scheduled by Seller within seven (7) days of notice from Seller; promptly provide information needed by Seller to manufacture or procure goods; or make any payment when and in the manner due hereunder. In such event without limiting or waiving of any of Seller's rights hereunder or at law, Seller may demand and Buyer shall thereupon immediately pay Seller all increased costs that occur or are incurred after the Acceptance Date due to such acts of Buyer, including without limitation, increased materials, labor, freight, and delivery costs and related surcharges and storage fees ("Increased Costs") and the Total Purchase Price shall be automatically increased by such Increased Costs. Without limiting or waiving the remedies or rights available to Seller under any other provision hereof, if Buyer does not, within, seven (7) days of notice from Seller accept the delivery of the building or the goods ordered hereunder on the delivery date scheduled by Seller, (i) any future delivery date requested by Buyer shall be subject to Seller's schedule at the time of request by Buyer (and Seller may therefore need to postpone delivery from Buyer's desired rescheduled date), and (ii) after such future delivery date is rescheduled by Seller, Seller may notify Buyer of any Increased Costs that are due to the Buyer's delay of Seller's manufacture, delivery or other performance and Buyer agrees that it shall pay Seller all Increased Cost upon demand. Buyer specifically agrees that Seller will not be required under any circumstances ship the building or any ordered goods to Buyer until all Increased Costs and other increases and charges due to Seller, whether by reason of re‐costing, Buyer's delay, Change Orders, changes to drawings, or increases due under any provision of this Contract, are first paid in full by Buyer to Seller in advance of delivery, such that the only amount to be due and payable COD upon delivery of the building or structure ordered hereunder is the original balance due on delivery set forth on the face hereof. Failure by Buyer to pay Increased Costs and charges described in this section shall be a Breach by Buyer of this Contract entitling Seller to the damages and remedies described in Section 5.
To secure payment and performance by Buyer of its obligations set forth in this Contract, Buyer hereby grants to Seller a security interest in all Buyer's rights in the following (collectively, the "Collateral"): (a) the pre‐engineered rigid frame steel building(s) with rigid frames, wall girts, roof purlins, wall and roof panel sheeting and related hardware and accessories which are the subject of this Contract (the "Building(s)"), (b) payments, rights to payment and other contractual rights pursuant to which Buyer is selling or installing the Building(s) for third parties, and (c) all other proceeds of the foregoing. Upon any default in payment or performance of any of Buyer's obligations under this Contract, Seller may declare all Buyer's obligations hereunder immediately due and payable. Seller shall have the remedies of a secured party as provided by law, and Buyer hereby authorizes Seller to enter onto Buyer's real property to exercise such remedies. Seller is hereby authorized to file financing statements covering the Collateral. Buyer will hereafter execute such instruments and perform such acts as Seller may request to establish and maintain a valid security interest in the Collateral in any jurisdiction.
The parties agree that this Contract has been consummated in Arapahoe County, Colorado. It is further agreed that any claim related to or arising under this Contract shall be resolved by mandatory arbitration in Arapahoe County, Colorado, under the commercial rules of the American Arbitration Association ("AAA"). The party initiating arbitration shall advance all costs thereof. This agreement and any dispute, claim or controversy arising out of or relating to this agreement, shall be governed by and interpreted in accordance with the laws of the State of Colorado. The parties have agreed that all questions of arbitrability, including the validity and scope of the arbitration agreement, are reserved for arbitral rather than court determination. Arbitration of any dispute, claim or controversy and the confirmation of any arbitration award shall be only in Denver, Colorado. The Federal Arbitration Act shall govern the enforcement of this arbitration provision. Buyer specifically consents to the resolution of any dispute by arbitration, and hereby consents to the exercise of personal jurisdiction over Buyer by the arbitral forum in Arapahoe County, Colorado, for the resolution of such dispute. The parties agree that the arbitrator will have no authority to award exemplary, punitive, consequential or other purely non-compensatory damages, except as may be required by statute. See 13-21-102(5) C.R.S. Except as may be required by law, neither a party nor an arbitrator may disclose the existence, content, or results of any arbitration hereunder without the prior written consent of both parties. In addition to any other liability Buyer may have to Seller, Buyer agrees to pay to Seller all legal and other expenses incurred by Seller in collecting any amounts due from Buyer or incurred in any other dispute, claim or controversy arising out of or relating to this agreement. Buyer waives any objection to venue with respect to any arbitration conducted in Arapahoe County, Colorado. Buyer and Seller knowingly and intentionally waive any right to trial by jury in regard to this Contract, including its enforcement or any alleged breach. Seller shall be entitled to recover its attorneys' fees and costs against Buyer: (a) in any court action in which Seller is required to file, and prevails upon, a motion to compel arbitration in Arapahoe County, Colorado, on a claim related to or arising under this Contract; and (b) in any arbitration proceeding in which Seller is the prevailing party on any claim brought by either party. Any past due amounts shall accrue interest at the rate of 1 ½ % per month.
This Contract (including the purchase order, building and component change or purchase orders, and shipping related documents from Seller to Buyer) shall be the entire agreement of the parties. Where in conflict, the terms contained herein shall control. The parties shall not be bound by any other terms. No agent, employee or representative of Seller has authority to include any term not set forth herein. Only the specifications stated herein and the drawings or plans prepared or provided by the Seller shall apply to this Contract. Seller is not required to seek or obtain approval for goods supplied hereunder by any agents of Buyer, including architects, engineers or project managers. Buyer has not relied on any statements or representations of any party (including without limitation any of Seller's sales representatives) that alters, adds to or differs from these terms or conditions and no such statements or representations shall be recognized or be binding upon Seller. This Contract expressly limits acceptance to the terms of this Contract. Any and all provisions of Buyer's Contract or other documents of Buyer that add to or differ from these terms and conditions are EXPRESSLY REJECTED. Notice of objection is hereby given to additional or different terms not contained herein. No waiver of these terms or acceptance of others shall be construed from any failure of the Seller to raise objections. The failure of the Seller to exercise any rights under this Contract, upon the Breach or default by the Buyer or otherwise, shall not be a waiver of the Seller's subsequent ability to exercise that right. If any provision contained in this Contract (or its application to any person or circumstance) shall to any extent be held void or invalid by a Court, the remainder of this Contract (or the application of such provision to persons or circumstances other than those as to which it is held to be invalid) shall not be affected thereby, and each provision of this Contract shall be valid and enforced to the fullest extent of the law. This Contract shall be binding upon and inure to the benefit of the employees, officers, directors, agents, trustees, beneficiaries, successors and assigns of each of the parties. This Contract, the performance thereof, and any dispute, controversy or claim arising from the relationship of the parties to this Contract, shall be governed, construed and enforced according to the laws of the State of Colorado. Application of the United Nations Convention on Contracts for the Sale of Goods is hereby excluded. If a Court deems any of the language herein to be vague or ambiguous, such language shall not be construed against either party but shall be construed so to give effect to the true intention of the parties. An electronic facsimile or PDF of a party's signature shall be deemed to be an original signature for all purposes.
Please Print and Retain a Copy of this Agreement for Your Records.
---
---
« Effective: November 12th, 2015 to November 27th, 2017
Effective: June 27th, 2014 to May 25th, 2015 »
PRICE A
STEEL BUILDING
IN MINUTES NOW!
---
Popular Posts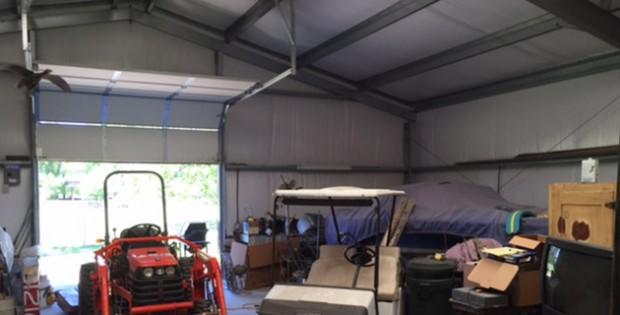 Will Adding a Steel Building Increase My Property Value?
I've seen steel buildings increase in popularity every day because builders use these durable, versatile and flexible construction solutions in every application. Not only have homeowners utilized a steel building for residential purposes, but builders have also made additions to their existing property. No doubt that a steel building garage will increase the value of a home, …
Will Adding a Steel Building Increase My Property Value? Read More »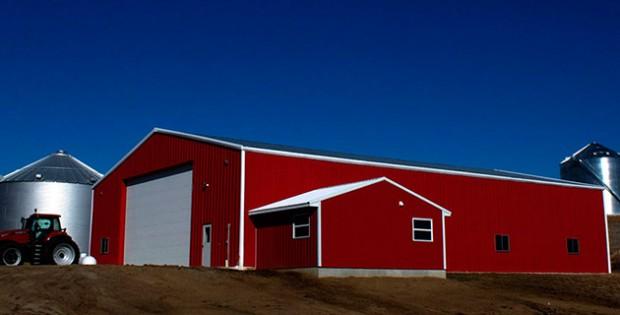 Steel Building Quotes: Get a Grasp on Prices and Estimates
What is the first step of a steel building project, or any construction project for that matter? After you decide to add a new garage, agricultural or commercial building to your property, you'll most likely start contacting steel building manufacturers for steel building quotes. From there, you can create a timeline for yourself and develop …
Steel Building Quotes: Get a Grasp on Prices and Estimates Read More »