START HERE: Price Your Building Now!
4 Ways a Metal Building Will Help Your Company Retain Profits
If you're an entrepreneur, you always have money on your mind. How much can you save, and how much can you spend? The trick is managing your costs, keeping your profits, and making the best investments. Short of going on Shark Tank and trying to solicit capital from Mark Cuban, how do you get the startup money you seek to increase your business, and a move into a metal building?
The truth is a metal building can really help your company. In some instances, the future compensation you'll receive will be enough, or the long terms savings will keep money in your pocket, especially if you decide to buy, instead of renting. Since every metal building costs differently based on size, shape and dimensions, I like to tell every business owner the rule of thumb for comparing metal buildings and traditional construction is they are half the cost, and they can be erected in half the time. What will you do with all your extra profit? It's accurate a metal building will require more of an initial expense, but your new metal building will give you more equity, and increase your profits down the road. Here's how:
Energy savings
When you investigate all different types of buildings (don't worry, we encourage you to do so) you'll find that one of the only downsides to metal buildings is they have trouble naturally staying warm or cool. So that means you'll need insulation with a good R-value. You'll most likely want a climate control system for your building if you plan to turn it into an office. However, if you plan to use your building as an auto shop, sign shop, recycling center, factory, self-storage unit, or any type of single building retail space with multiple doors, you might not need insulation or a climate control system. That's the most basic way to save on your energy costs. Also, rigid framed metal buildings are much more energy efficient than wood framed steel buildings.
Insurance costs
The greater the chance that a building will collapse or need repairs, the more it will cost to insure. Since metal buildings are extremely capable of resisting damage from earthquakes, snow, fire, high winds and heavy rain, they are much easier to insure. In fact, several insurance companies might offer special rates and discounts for buildings that utilize steel rigid frames. While insurance premiums vary from buildings in different settings, small business owners routinely choose steel for the possible insurance costs savings compared to other building constructions.
Maintain or increase in value
Many steel buildings require some kind of foundation, whether it is a concrete slab or a pier system. Little did you know, that foundation, even with the cost to pour it or create it, is going to put some green back in your wallet. Look at pole barns for example. Many pole barns have poles that go directly into the ground. There is no foundation to stand on. Therefore, most city and county permitting offices don't consider pole barns to be permanent structures. Non-permanent structures usually won't appreciate in value over time, and might actually depreciate in some cases. If you want to expand your business in the future, a metal building is easily expandable. Instead of paying for an expensive remodel, just remove an endwall and expand the building.
Low Maintenance
While you won't want to completely ignore your steel building for the next 50 years or more, you'll be happy to know that a metal building requires little maintenance over it's lifetime if erected correctly. While paint from a wood building will crack or chip, you won't need to paint a steel building's exterior every few years; the coatings will last for decades. As far as the inside goes, you won't need to treat your rigid frames with chemicals on a regular basis to eliminate or reduce the risk of termites and insects. Termites might gobble up wood frames, and that's an expense you'll have to pay to replace those trusses, rafters, and poles. In addition, steel doesn't support the growth of mold. Rest assured, as long as you control the moisture in your business, you won't have a visit from any mold, fungi, or mildew in the building. That will ensure your employees stay healthy, and you won't have to interrupt your business to spray or disinfect your structure. Lastly, keep in mind that while steel will bend slightly (known as deflection), it will not split, warp, twist, or rot like a wood building will over time. You don't run the risk of your roof sagging, or your doors and windows loosening in its framed openings.
The best part: these are the tacit expectations of every metal building. Can you think of any more ways a metal building can help your company keep its profits? Let's start a conversation!
Photo courtesy: Jonathan Leung
---
---
« Steel Workshop Tool Review: Craftsman Push Mower
Steel Building Coatings Explained »
PRICE A
STEEL BUILDING
IN MINUTES NOW!
---
Popular Posts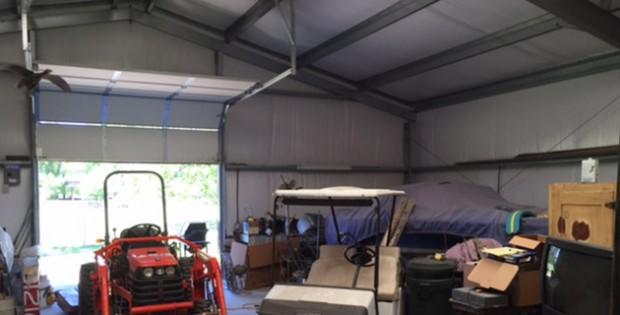 Will Adding a Steel Building Increase My Property Value?
I've seen steel buildings increase in popularity every day because builders use these durable, versatile and flexible construction solutions in every application. Not only have homeowners utilized a steel building for residential purposes, but builders have also made additions to their existing property. No doubt that a steel building garage will increase the value of a home,… …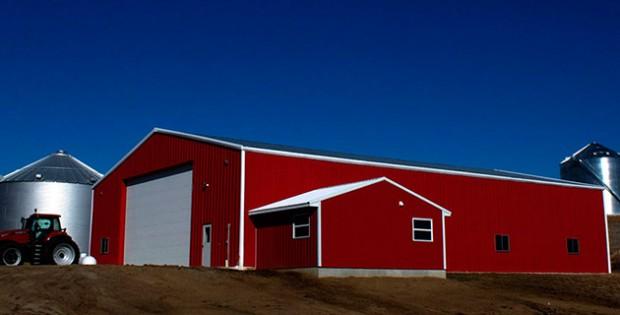 Steel Building Quotes: Get a Grasp on Prices and Estimates
What is the first step of a steel building project, or any construction project for that matter? After you decide to add a new garage, agricultural or commercial building to your property, you'll most likely start contacting steel building manufacturers for steel building quotes. From there, you can create a timeline for yourself and develop… …