START HERE: Price Your Building Now!
Buy or Rent? 3 Common Myths Busted
There are a ton of factors every small business owner needs to think about when it comes time for more space. As you continue to achieve your goals and increase the profitability of your company, you'll need a structure that will last for decades, and need little to no maintenance throughout its lifespan.
Simply put, you want to take advantage of the benefits of a commercial steel building. First and foremost, as a small business owner, you need to analyze your budget and speak with a financial advisor. Then you can make a move to a commercial steel building when you feel like your assets are in order.
But how do you decide if you should buy, or rent the property? I'm sure you know some of the pros & cons, or positives and negatives associated with both buying and renting, especially if you're a homeowner. When it comes to your new business facility, the rules change a little bit. There is a ton of misinformation out there right at this very moment. How do you sift through all that information, and determine what is right and wrong? In my time here, I've run into a few myths on the subject, and it's time to bust them.
Myth #1: Renting is always cheaper
It's true, when you compare owning a steel building to renting, there isn't comparison if you only look at monthly or short term costs. A commercial steel building will require a substantial initial payment. You'll need to account and budget for the building, foundation costs, permits and taxes, and possibly a construction crew. Right off the bat, you're paying less to lease a property. But this quickly becomes a conversation of short term vs. long term, not just rent vs. buy. As a business owner, you've had to make decisions, tough decisions, that might have hurt or impacted you in the short term. Still, you knew it was ultimately for the best in the long term. It's the same with a commercial steel building purchase. Once you own your building, you don't have to make payments to a landlord. Instead of a monthly expense that you'll never see again, it becomes an investment in your company. You create equity for yourself, and your building becomes an asset. When you decide to buy, you do so because you want to control your occupancy costs, or so that you don't have to move. These are also huge benefits of owning your own building, but many people are even more pleased to find out that, after a few years, they have a large holding they didn't expect. Over time, a steel building will appreciate, and so will the property it sits on. If you can consider the long-term benefits, you'll find out a purchase is usually less expensive, and a lease will rarely beat it out over time. The rule of thumb is if you plan on spending more than 7 years at your property, then buying is much smarter and less expensive than leasing.
Myth #2: Leasing doesn't have many upfront costs
As I detailed above, buying a commercial steel building will cost more upfront than renting. But don't mistake that to mean that leasing isn't going to be expensive initially as well. Landlords generally require a security deposit on a commercial property that's usually equivalent to one-month's rent, or more. Every landlord is different, but that's usually a stipulation on which a landlord won't budge. If you've used a real estate agent, or a broker, you have to pay their fee. Some brokers charge per square foot, while others have a flat fee. You'll also have to pony up for inspection costs, cleaning costs, and attorney's fees for renting consultations.
Myth #3: I can't pay for a commercial steel building out of pocket, so I'm forced to rent
For many small businesses, the lease, combined with the operating costs can be a great deal more than what it would cost you to own your own building per month. Still, you don't have to come up with all the money yourself. First of all, you can qualify for a small business loan. According to the U.S. Small Business Administration, small business owners thinking of purchasing or renovating commercial real estate or purchasing equipment to grow or expand their businesses should consider the SBA-504 Loan Program. The 504 loan provides small businesses access to the same type of long-term, fixed-rate financing enjoyed by larger firms. Interest rates are equivalent to favorable bond market rates. The USSBA also says that these types of loans can be used to purchase fixed assets such as: land and improvements, including owner-occupied buildings, grading, street improvements, utilities, parking lots and landscaping, plus new facilities. That can apply to your new commercial steel building. With low interest rates, coupled with a market that loves buyers, there might not be a better time to buy. Even if you don't have the money, there are other ways pay for a steel building.
Deciding whether or not to rent or buy a building is a difficult decision. It's important to talk to a financial advisor before you make any big business decisions. If you want more information on buying versus renting, or need more small business advice, visit the Small Business Owners blog for assistance.
Photo courtesy:
Phil Sexton
---
---
« Is Your Company Website 'Under Construction?'
Is It Possible to Erect a Steel Building Yourself? »
PRICE A
STEEL BUILDING
IN MINUTES NOW!
---
Popular Posts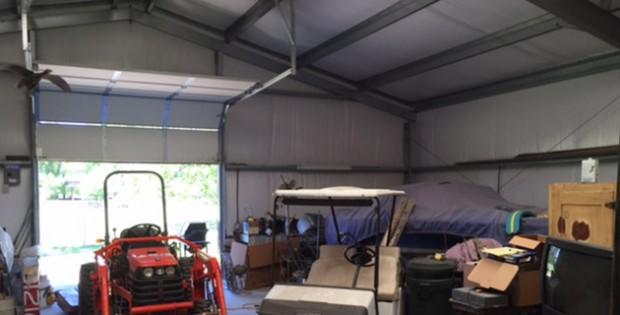 Will Adding a Steel Building Increase My Property Value?
I've seen steel buildings increase in popularity every day because builders use these durable, versatile and flexible construction solutions in every application. Not only have homeowners utilized a steel building for residential purposes, but builders have also made additions to their existing property. No doubt that a steel building garage will increase the value of a home, …
Will Adding a Steel Building Increase My Property Value? Read More »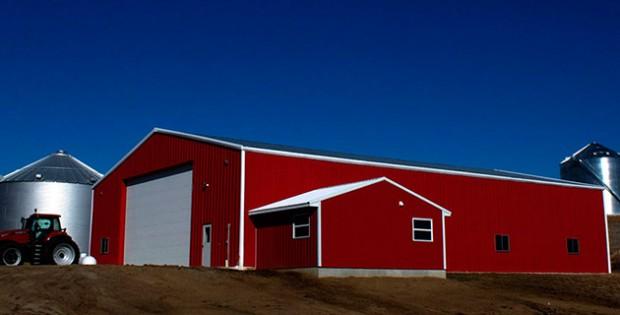 Steel Building Quotes: Get a Grasp on Prices and Estimates
What is the first step of a steel building project, or any construction project for that matter? After you decide to add a new garage, agricultural or commercial building to your property, you'll most likely start contacting steel building manufacturers for steel building quotes. From there, you can create a timeline for yourself and develop …
Steel Building Quotes: Get a Grasp on Prices and Estimates Read More »