START HERE: Price Your Building Now!
5 Things You Should Know Before Buying a Steel Building
As a first time builder, one of the greatest rewards of a steel building purchase is being able to complete a project yourself, from the very beginning to the very end. I like to say, "from conception to completion." In fact, customers often tell us that their steel building is the culmination of years of vision, planning, and saving. While every steel building project is different, they all share a common quality; its inception begins with a simple idea, and a call to action. As you begin to picture your steel building project, consider taking these tips into account and be ready for every step of the process.
Know Your Own Budget
This is no secret, and sometimes it's the most overlooked. Any big project will call for an investment and a budget. It's important to know your limits and align your expectations with that preconceived budget. Everyone's situation will be different, and there's no hard and fast rule on each expense. That's because several factors determine the price of a steel building, from supply and demand to oil prices and global steel production. Generally, first time builders receive enormous cost savings over traditional construction, and are able to use those savings on accessories to customize their steel building.
Now is the time to think about costs of the overall project. Make sure you budget for your foundation, permits, and taxes. These are all expenses you would normally pay for any type of building, no matter where you decided to buy. At Armstrong Steel, there are no hidden costs involved in any steel building projects. Our project managers will walk you through every expenditure and accessory cost during the approval-drawing phase.
Dimensions
First time builders should begin the process with dimensions of their building in mind. Pre-engineered steel buildings are sold according to their width, length, and height. No two steel building projects are alike, and there isn't a store where you can go in, pick your steel building, strap it to your car and take it home. Armstrong Steel is in the business of customer service and customization. With so many options, a builder should generally have a framework of square footage in mind before they get started.
Building Regulations
One of the most frequently asked questions we get is, "Am I even allowed to build a steel building on my property?" Every city, town and county in the U.S. has regulations that building constructions must follow. We always encourage every builder to find out what your area's zoning rules are. Some areas require building permits before you decide to build. Our project managers will assist you with these technical drawings during the permit phase of our comprehensive process.
Timeline
We understand time is money, and we're committed to completing your steel building project as fast as we can, but more importantly, with 100% accuracy. We'll work with you to set a date for completion and delivery after your plans have been approved, permits checked, and fabrication scheduled. In reality, you determine how long the process takes. It might seem a little extensive, but we have it in place to guarantee you get what you want. It's your building, and you should have it based on your specifications. Since we aren't giving you a steel building off a factory line, all things worth doing take time.
Land & Foundations
As with regulations, it's important to know your land in advance. What are your site conditions? Are there trees in the way or prior excavations on site? What are the soil conditions and what time of year do you plan on building or laying a foundation? These are all great questions to ask yourself and your project
manager. Together, you can determine which type of foundation, like concrete, floating or a pier system, is right for your project. Remember, its useless to pour concrete before you have your engineered drawings and preliminary anchor bolt plans should not be used as a guide to pour. Your steel building is exposed to all types of climate conditions and stressors  and subject to weather and seismic loads, so you're not getting a head start or doing yourself a favor by pouring a foundation before you have the correct detailing in place.
Armed with these tips, you'll be able to ease through the process, and answer any questions that one of our in-house project managers might have about your specific scenario.
Photo courtesy: 
401(K) 2012
,
Jerry
, 
Life of Pix
,
mn-que
---
---
« Pre-engineered Metal Building Project Management Trends
Steel Building Winter Maintenance Tips »
PRICE A
STEEL BUILDING
IN MINUTES NOW!
---
Popular Posts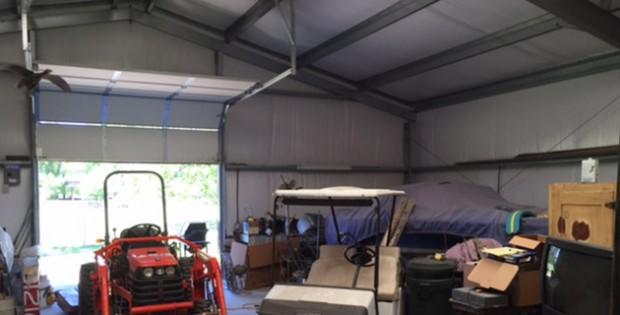 Will Adding a Steel Building Increase My Property Value?
I've seen steel buildings increase in popularity every day because builders use these durable, versatile and flexible construction solutions in every application. Not only have homeowners utilized a steel building for residential purposes, but builders have also made additions to their existing property. No doubt that a steel building garage will increase the value of a home,… …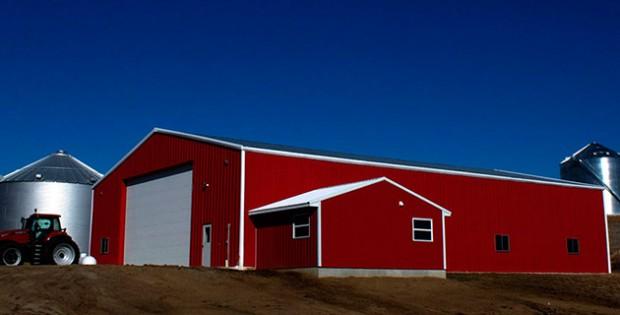 Steel Building Quotes: Get a Grasp on Prices and Estimates
What is the first step of a steel building project, or any construction project for that matter? After you decide to add a new garage, agricultural or commercial building to your property, you'll most likely start contacting steel building manufacturers for steel building quotes. From there, you can create a timeline for yourself and develop… …