START HERE: Price Your Building Now!
6 Reasons Your Small Business Should Be Blogging
Having trouble making your business stand out from the crowd? What can you do that will help customers notice you among the sea of competitors and decide to choose your product?
Set up your business in a high traffic area? Good. Invest a lot of money in a big fancy sign? OK. Set up your website, kick back and watch the money start rolling in? Not really – and here's why.
GE Capital Retail Bank released a study recently which stated, among other things, that 81% of consumers will engage in online research before making a major purchase; that number is up by 20% from 2012. It went on to report that 68% of consumers who make a purchase of less than $500 will still at least research the product online before purchase, even if they go to a physical location to buy the product. Nearly all respondents – a whopping 96% – said that a company's web content is a factor in whether or not to buy a product or service from a particular seller.
People are exiting the super highway
Despite what high priced Madison Avenue advertising executives and popular shows like Mad Men would lead you to believe, marketing has taken a dramatic shift in the first decade of the 21st century. Our means of connection has moved to the digital main street. Let me paint this picture for you: in the beginning, we were all cruising along the information super highway but now customers want to get off that hectic traffic clogged, often impersonal thoroughfare and slow down to cruise some of the side streets. The best way to get people to cruise down your street is to maintain a blog.
Blog is short for 'web-log.' It's just the type of article you're reading right at this moment.
Remember, 96% of people consider web content a factor in making a purchase. It would seem obvious that once you build a great website you should be able to ride the gravy train right to the bank. This isn't how web marketing works, however.
All signs point to 'click'
You must realize that your website isn't static signage – no matter how attractive it is. You need to be constantly adding new, fresh and relevant content. Blogging is non-negotiable, and there are several reasons why your company needs an active blog – right now.
1.     Search engines really like surprises 
Search engines are like children at Christmas – they love new stuff. As you add new and regular content, the algorithms that search engines like Google and Yahoo use are constantly scanning web pages, looking for new stuff. Blogging provides new and fresh content on a consistent basis. When these search engines stumble upon new content on a regular basis, they are automatically programmed to look here again, they get hungry for it. This is one way to get your website (where people may purchase your product or find your location) ranked higher on the search rankings – eventually landing you front and center on the first page.
A sample of over 8 million clicks showed that over 94% of users clicked on a first page result with less than 6% actually clicking to the second page and selecting a result displayed there. One of the biggest drop offs is between the 10 spot (bottom of the first page) and the 11 spot (top of the second page) from 2.71% down to 1.11%. That's a 143% dip from one position to the next!
2.     Effective networking is the benchmark of marketing
Blogging allows you to take full advantage of the relevant role that social networking has become in the lives of consumers. Besides the benefits of improved search engine results, blogging allows your posts to be easily shared with others. Sharing, liking, or reposting – also called endorsing – allows your expertise to be shared with others in a remarkably swift way.
3.      Knowledge is power!
Consider this, eMarketer reports that consumer reviews are 12% more trusted than manufacturer reviews or professional reviews. When asked what sources, "influence your decision to use or not use a particular company, brand or product," 71% of respondents said that family and friends exert 'a great deal' or 'fair amount' of influence according to a Harris Interactive study. So many businesses these days spent years raking in profits, ignoring the concerns of their customers, and are now being eaten alive online. Ten years ago they may not have thought their customers mattered. Now those same customers or instances are public knowledge. Bottom line? Knowledge is in the best interest of the consumer. Treat your customers like family!
4.     You will be considered the expert
You already know you're the best at what you do or sell, but how can you convince the public of this? Yup, blogging. Your customers will read your posts on industry trends, advice, and stories of how others are using your product. This adds an element of trust and you're able to demonstrate to your customer that you know not only what they want, but who they are.
Be careful – First, your blog shouldn't sound like a 400 word advertisement. People don't want to invest time reading your sales spiel. As the CEO of Armstrong Steel, we sell pre-engineered steel buildings. I'd estimate I blog about steel buildings only about 20% of the time. The rest of my posts are related to my customers lives, not our product. You need to connect with potential customers. If your product is a solution to their problems, they'll contact you.
Second, you must be accurate! If you want to be considered an expert in your field don't provide incorrect or half baked information. Do your research! The blogs we provide at Armstrong Steel are often researched for days or weeks before they're posted. Remember, trust is easy to lose and often impossible to regain. If you don't have time to do the research, then stick with what you know and write pieces about how your product has met someone's needs or expectations. If you fake it, people will figure it out real quick.
5.     Your business needs a 'personality.'
Think back to the products you grew up with and the 'personalities' associated with these products because of expensive advertising. In advertising, giving your business a personality is called 'branding.'  Big companies can spend millions convincing you of their 'personality' while blogging allows you the ability to do this for little more than the cost of time. People are more likely to buy from someone they 'like,' and blogging gives you a platform to be likable.
6.     You get to continually learn about your own business
Sure, you know your product or service like you know the back of your hand. But do you know all you will ever know about it? No. Markets change; customer attitudes change; technology changes; laws, supplies, raw materials, trends all change. Blogging forces you to stay in touch with what is happening in your industry because you'll probably be reading while you write – researching without even realizing it.
Blogging doesn't have to consume a lot of time and resources. In fact, it can be one of the most fun things you can do while starting a new business. You'll get a chance to become a part of your customers' lives and communities much in the same way small businesses on Main Street used to be a part of people's lives before strip malls and mega-shopping centers became the norm.
Unless you are an anomaly of some kind and you have wild success from the moment you open your door for business, you're going to have times when you don't have customers to wait on or service. Rather than spend 'down time' beating your high score on Angry Birds, type a quick paragraph or two on something interesting happening in your business and post it.
For blogging, it's quantity over quality
Length isn't as important as consistency and relevance. A quick weekly paragraph on something interesting happening in your industry or community is going to get a lot more interest than a 10 page manual posted a few times a year. Believe me, people will stop reading pretty quick. In fact, it's more important that you're consistent rather than in-depth. This is a commitment.
Every year, people walk by Macy's in New York to check out the Holiday window displays. It's become a tradition, people expect it. The same goes with blogging. In the world of business blogging, it's better that you don't post at all rather than post inconsistently. Imagine how irritated you would become if your newspaper was only delivered every once in a while and you never knew when. It would become pretty much useless. In advertising, we call this 'establishing frequency.'
Establish a steady blog frequency and your business will experience a steady growth as well.
But wait! Before you close this page and start writing your blog right this minute, take a few seconds and talk to me. I want to hear what kinds of things you've purchased because of a blog. If you already have a blog, how has your business benefitted? Do people bring up your blog topics to you, and have you made sales from this? Do you bring it up to them?
If you know someone who's starting a new small business, you should send them this blog, share the resources of Armstrong Steel – post your comments below and offer your expertise and thoughts to the millions of people who see our website.
---
---
« Why Gutters are an Important Piece of Your Steel Building
8 Best Mobile Apps for General Contractors »
PRICE A
STEEL BUILDING
IN MINUTES NOW!
---
Popular Posts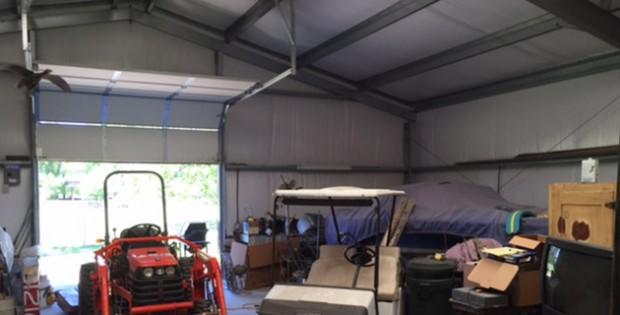 Will Adding a Steel Building Increase My Property Value?
I've seen steel buildings increase in popularity every day because builders use these durable, versatile and flexible construction solutions in every application. Not only have homeowners utilized a steel building for residential purposes, but builders have also made additions to their existing property. No doubt that a steel building garage will increase the value of a home,… …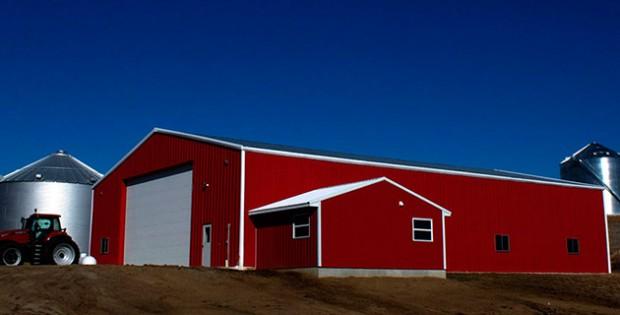 Steel Building Quotes: Get a Grasp on Prices and Estimates
What is the first step of a steel building project, or any construction project for that matter? After you decide to add a new garage, agricultural or commercial building to your property, you'll most likely start contacting steel building manufacturers for steel building quotes. From there, you can create a timeline for yourself and develop… …