START HERE: Price Your Building Now!
6 Things a Contractor Should Consider When Bidding Government Projects
As a contractor, one of the keys to success is diversifying your project line-up. This is important in every business, but the benefits to a construction and contracting company means that you're able to bid on jobs you might not have considered during the slow season. Have you considered steel buildings?
Project diversity provides greater long-term security because of your ability to easily shift from one type of project to another in the event your core consumer segment is adversely affected by the economy.
Remodels and home improvement projects will only carry you for so long – the same can be said when you focus on rebuilds or small private projects.
One business segment you might overlook because you perceive it to be ripe with chaos and red-tape is government grant or government allocated projects. You might think these projects are only awarded to larger outfits, with more experience, and the corporate infrastructure to handle the process.
Not so, says Leah Mowery, Project Manager at Mowery Construction and Remodeling in Akron, Ohio. "We've been in business for 15 years, and in recent years, politicians have been very aggressive about getting small companies like ours on to the playing field," says Mowery.
Indeed, according to a March 4, 2014 Washington Post article, the government's newest budget calls for significant new spending in transportation and construction – including a $300 million line item specifically ear marked for new housing for the homeless. This is good news for contractors who, if prepared, will be able to bid on small to medium sized projects, leaving the bigger government projects to their larger brethren.
"We work primarily with the HISA grant which is awarded from the Veteran's Administration. The kind of work we do is bringing homes for veteran's up to ADA (American's with Disabilities Act) regulations – building ramps, remodeling kitchens, projects like that," says Mowery.
We've already explained that commercial construction is set to rise in 2014, but the government's FY 2014 construction budget also includes over $1.2 billion in General Services construction and an additional $1.057 billion in Veteran's Affairs spending. The two construction segments currently award over 8000 construction project grants and about 70% of those grant awards are less than $100K.
This is, of course, more good news for contractors. While larger contractors will likely bid on projects that will pay-out larger margins and justify increased operational re-location spending, the vacuum created in local areas will need to be filled by smaller construction and contracting companies.
There are some things that contractors need to be made aware prior to jumping into the government arena. While the bulk of Mowery's business now comes from government grants, it was not an immediate transition from private to public projects. "It is a long process to get ramped up, a lot of paperwork and waiting and then more paperwork, contractors should be aware of what's involved," warns Mowery.
1. Register with Dun & Bradstreet.
The first thing contractors need to do before they are even considered for a government project is register for a Dun & Bradstreet (D&B) D-U-N-S number. This is a unique nine digit identification number assigned to each physical location of your business. The registration is free and may be done online. The good news – actually the great news – especially in the world of government bureaucracy is your number can be assigned in about 24 hours. Visit D&B's D-U-N-S Request Service for US Federal Government Contractors and Grantees to begin the process.
2. Register for a SAM number.
Next, you'll need a SAM number (System for Award Management). This number is also free to obtain and registration may be done online here. By registering with this site, you can consider yourself officially recognized by Uncle Sam. You will also have access to a complete database for open projects in your business area.
3. Have working capital!
"One thing most people don't realize about the process is that the government will not pay a deposit, so you need to be able to front the materials and labor costs until you are able to receive a 'draw' from the grant," cautions Mowery. Cash flow is critical to contractors! For more tips, check out Cash Flow Strategy For Contractors.
4. Be prepared to operate on government dictated timelines.
Once your bid is accepted by the government, which can take up to a year and a half or more, the grant money is placed in an escrow account. At certain stages of the project, assuming you have met deadlines and passed inspections (and there are many), you will be able to collect on some of the money to cover expenses. The periods and stages you may draw vary per project, so you need to understand the government's timelines.
5. Ready for Referrals?
Uncle Sam is a pretty decent customer. It's not uncommon for the awarding agency to offer referrals to your business if it feels that you have met your obligations and have done a good job.
6. Don't get discouraged!
If you're not a woman/minority owned contracting company, that's OK. Although special consideration for certain grants is based on gender or minority designation, according to Mowery, the vast majority of projects are awarded based on the quality of your work. "If you're on top of your project, and you follow the government's guidelines, you will get more projects awarded to you," she says.
And while government projects do require an increased level of accountability – plans need to be approved ahead of time; diversions or unplanned expenses are occasionally not covered without approval; and photographs of completed projects need to be submitted prior to payment – the most comforting part of the process comes when it is time to receive payment. The Feds are excellent at paying per terms, and contractors are often paid in full in 10-14 days upon project completion, according to Mowery.
But as a small business, even in government work, the pay-off isn't necessarily the payment guarantee or the fact that the government is a notoriously big spender, the pay-off comes in other ways, in things which are less tangible. It comes from being part of national building projects, contributing to the fabric of America, completing showcase projects for attracting new customers, and even providing  your skills and talents to the beneficiaries of the construction grant projects.
"We do projects for Veterans, people who have sacrificed their bodies for our country. These aren't just jobs to us; these Veterans become our friends, they are our neighbors. It's a labor of love. When you approach it that way, you gain a lot in the process," she says.
As a contractor, would you or have you considered bidding on government projects? Have you considered expanding into the arena of steel buildings? Do you think these government projects are worth the time? Can you offer additional insight into the grant award process? Let's talk about it!
---
---
« 7 Tips for Finding A Reliable Subcontractor in A Pinch
Should Your Church Count on Numbers? »
PRICE A
STEEL BUILDING
IN MINUTES NOW!
---
Popular Posts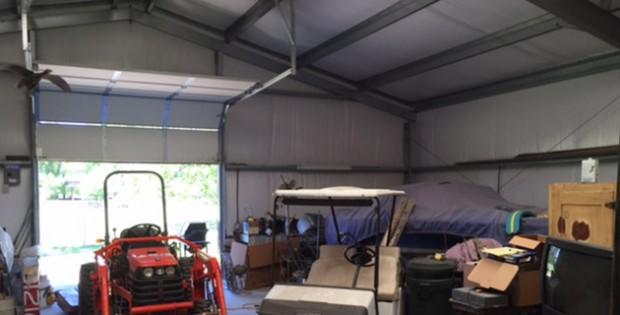 Will Adding a Steel Building Increase My Property Value?
I've seen steel buildings increase in popularity every day because builders use these durable, versatile and flexible construction solutions in every application. Not only have homeowners utilized a steel building for residential purposes, but builders have also made additions to their existing property. No doubt that a steel building garage will increase the value of a home, …
Will Adding a Steel Building Increase My Property Value? Read More »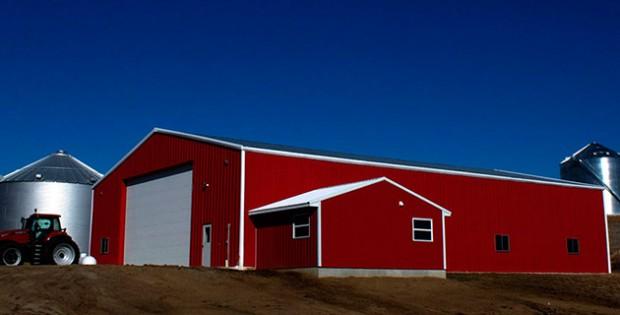 Steel Building Quotes: Get a Grasp on Prices and Estimates
What is the first step of a steel building project, or any construction project for that matter? After you decide to add a new garage, agricultural or commercial building to your property, you'll most likely start contacting steel building manufacturers for steel building quotes. From there, you can create a timeline for yourself and develop …
Steel Building Quotes: Get a Grasp on Prices and Estimates Read More »