START HERE: Price Your Building Now!
7 Things to Know When 'Finishing' a First Time Steel Building Project
A Steel Building – the name alone sometimes sends the wrong message about the aesthetic possibilities. Some people envision a boxy warehouse. Some people might think of a rounded military-bunker, Quonset hut or a shed like structure. Sure, these are steel buildings, but are they your only options?  
Absolutely not!
Creative engineering has given rise to steel buildings which are nearly identical in shape to traditional architect planned buildings. They remain considerably less expensive and easier to erect.
But the shape of your first time building project isn't where the process stops in terms of aesthetics. One critical component to consider in any steel building project is the 'finish.'
Steel buildings from Armstrong Steel, for instance, are available in 20 different colors for walls and trim – standard. Choosing the appropriate color for exterior walls is the first step in finishing a building. While a standard colored exterior is adequate for a barn or a workshop, if you are erecting a Church, a home, or something that you want people to feel comfortable in, creative finishing is like the frosting on the cake.
There are some common exterior finishes – such as wood siding or stucco – but in terms of creativity, you have a wide spectrum of other options, and some are remarkably inexpensive.
If cost is an issue, consider the option of multi-colored panels. With this method of finish, you choose a creative design pattern which is 'finished' by the time your last panel is placed. Alternating colors, for instance, provide a striking exterior to your steel building.
Some first time builders choose wainscoting. This is another inexpensive option. Wainscot is a design element which provides for side panels of one color ascending the wall to about the half-way point where it meets with a contrasting upper wall color or texture. Think of a Shaker style dining room with wooden panels on the bottom portion of the wall and painted walls above.  The same concept can easily be applied to the exterior of your steel building.
Another misconception about a steel building is that the walls must be steel. In fact, with a steel frame and communication with your project manager, the steel building might only need to be framed with steel while the exterior walls might be constructed of brick and mortar. With this method, you're able to erect the frame with the steel building kit in a short amount of time, allowing you extra time and budget for the cost of brick. The steel can be engineered to provide greater durability and flexibility than a wood frame – at a fraction of that cost.
Exterior columns and facades might adopt an elegant look if you consider stone wall sides or even tile.
And while your options are pretty numerous, it is critical that you decide on how you want the steel building to be finished ahead of time. A steel building is engineered to bend slightly in the elements. This is called deflection. Reducing deflection increases cost, but it is necessary because if you choose to add a faux finish – stucco or drywall or brick for instance – and the building bends – even slightly – in the wind or cold weather, you're going to end up with cracks and other unsightly failures in the finish.
No one wants that.
Interior finishes also need to be considered. Are you planning to include drywall? A sprinkler system? A drop ceiling? Are you going to want an HVAC system? Each of these systems weighs something and the frame of the steel building needs to be engineered to support this added weight.
The beauty of a pre-engineered metal building is that is can be adapted to support tremendous loads for little money. But I caution you, if you don't plan ahead of time, you're in for difficulty during a retrofit.
Even though you're a first time builder, the good news is that you can probably apply most of your finishing options yourself. Of course, multi colored panels are a no-brainer. Even side paneling and faux brick walls can be easily erected by just about anyone with the skill set to erect the frame.
I have seen construction novices erect drywall with a quick online education and some steadfast determination. Taping, painting, and texturing walls are so simple that they hardly deserve a mention.
Some finishes, however, like a true brick wall, tile, or stucco, might require at least the assistance of a professional.
You need to consider a few things when it comes to finishes.
Decide before your building is detailed what you want it to look like. What is it going to be used for now and how will it be used in the future. Planning is not only your best option, it is your

only

option.
You do yourself a grave disservice if you don't research your finishing options. You want your steel building to be aesthetically pleasing for its lifetime. Researching and spending a little time and money will provide you long-term satisfaction each time you look at the steel building.
Cost is a consideration – not only in the cost of the finishing materials, but also in the structural materials – increased loads and more rigid deflection ratio – will increase cost.
Consult with your homeowners association or county building zoning department for regulations in terms of color and acceptable finishes.
Although an engineer can design and detail the interior and exterior finish, you may need an architect to put the finishing touches on an architectural drawing. Some counties, or residential  and commercial associations require architectural drawings for approval. As you learned in Architects – When to Draw the Line on Drawing the Line, when it comes to steel buildings, you should consult an architect

after

you have a detailed engineering drawing. This will save you time and money, believe me on that.
Steel buildings are easy to erect, last a lifetime, but are not particularly easy to retro-fit or remodel. The structure is engineered for a specific use and design. Changing the design or look of the structure once the building has been erected is not easy.
 Most finishes can be done by you, the first time builder, however, it is important you understand the process for your particular finish ahead of time and be real about your skill level. You might not be able to complete the finish on your own, but with some education, you just might.
As a first time builder, a steel building is a completely doable project. It's very affordable. It can be erected with simple tools in a short time. Skimping on the aesthetic options is a mistake and unnecessary. Steel buildings can be engineered and designed to accommodate the types of finishes that will make you sure you made the right decision, each time you look at your completed project.
To learn more about steel buildings, check out the Complete Guide to Steel Buildings.
---
---
« Top 10 Most Interesting Metal Buildings
7 Tips for Finding A Reliable Subcontractor in A Pinch »
PRICE A
STEEL BUILDING
IN MINUTES NOW!
---
Popular Posts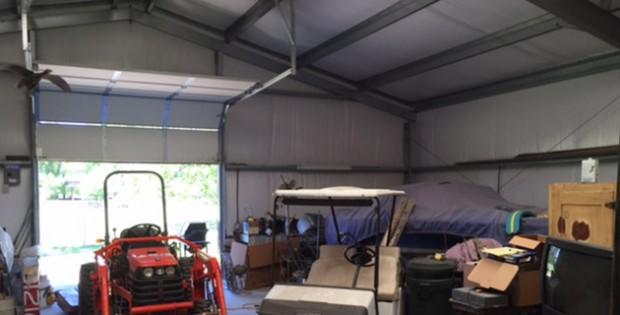 Will Adding a Steel Building Increase My Property Value?
I've seen steel buildings increase in popularity every day because builders use these durable, versatile and flexible construction solutions in every application. Not only have homeowners utilized a steel building for residential purposes, but builders have also made additions to their existing property. No doubt that a steel building garage will increase the value of a home, …
Will Adding a Steel Building Increase My Property Value? Read More »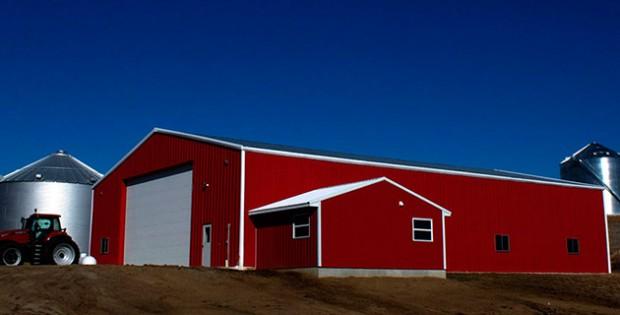 Steel Building Quotes: Get a Grasp on Prices and Estimates
What is the first step of a steel building project, or any construction project for that matter? After you decide to add a new garage, agricultural or commercial building to your property, you'll most likely start contacting steel building manufacturers for steel building quotes. From there, you can create a timeline for yourself and develop …
Steel Building Quotes: Get a Grasp on Prices and Estimates Read More »