START HERE: Price Your Building Now!
Top 10 Most Interesting Metal Buildings
Metal buildings don't have to be a four sided structure with uniform windows. While I respect and admire the clean lines of classic architecture, there are some buildings which deserve attention for their outrageous and one-of-a-kind architecture.
The following structures are just a few of the interesting metal buildings that have caught my eye recently.
1. Experience Music Project, Seattle, WA
Architect Frank O. Gehry bought several electric guitars and sliced them up to gain inspiration for this eclectic music museum in Seattle, WA. Gehry is one of the world's most famed architects and has designed numerous out-of-the-box structures that defy traditional architectural ideas.
2. Fuji Television Headquarters, Tokyo, Japan
The large sphere which makes this building so unique is actually an observation deck. This spherical structure is open to the public and claims to offer the best views of the city.
3. Guggenheim Museum Bilbao, Bilbao, Spain
Another building designed by architect Frank O. Gehry, the Guggenheim Museum in Bilbao is one of the more interesting Guggenheim buildings. Gehry once said of the building, "the randomness of the curves are designed to catch the light."
4. South Australian Health and Medical Research Institute, Adelaide, Australia
The exterior of the SAHMRI building was designed to emulate the skin of a pine cone. Architects designed the triangular window coverings to respond to their environment like a living organism; the triangular window coverings are fully programmable to change the amount of light or dark coming into the building.
5. China Central Television Headquarters, Beijing, China
The home of China Central Television (CCTV), this building is actually six different sections, all connected to form a continuous loop. In the early days after the building's construction, a taxi driver fondly nicknamed the building "big pants" due to the odd way the building looked from the ground.
6. Atomium, Brussels, Belgium
This atom-shaped building was originally built for the 1958 Brussel's World Fair. All of the circular pods connect to form a super-sized version of an iron crystal. Giant tubes house escalators and connect each pod, which contain exhibit halls and other public spaces.
7. Bird's Nest Olympic Stadium, Beijing, China
Designed specifically for the 2008 Summer Olympics and Paralympics, the Beijing National Stadium remains to this day a building of international interest. The design, from architect Jacques Herzog, originated from the study of Chinese ceramics and the camouflage of steel beams with which to support the retractable roof.
8.Graz Art Museum, Graz, Austria
Architects Colin Fornier and Peter Cook designed and built the art museum using an innovative style known as "blob architecture." The building stands out significantly against the surrounding baroque-style roofs of Graz, but the exterior adds character to the interior in the evenings when the large acrylic panels glow in the evenings.
9. National Centre for the Performing Arts, Beijing, China
Colloquially called "The Giant Egg," this opera house is built of titanium and glass and is surrounded by a man-made lake where guests arrive by strolling through an underwater walkway. It was architect Paul Andreu's vision to bring modern design to China, leaving traditional Chinese design at the door.
10. Walt Disney Concert Hall, Los Angeles, CA
None other than architect Frank O. Gehry is responsible for the design of the Walt Disney Concert Hall in Los Angeles. Mrs. Lillian Disney donated $50 million for the Concert Hall to be built in honor of her late husband Walt Disney. Gehry said he wanted to "create a living room" for the city with which people from all over the city could come together to enjoy music.
These visually striking buildings are just a few of the world's most incredible metal buildings. We are proud to work in an industry that could breath life into these works of art. If you are interested in constructing your own metal building, peruse the Armstrong Steel photo galleries to get an idea of how incredible your residential metal building can look.
Photo courtesy: EMP Museum, Fujitv, Guggenheim Museum, Disney, NCPA Beijing, Graz Art Museum, Birds nest Olympic Stadium, Atomium, CCTV, South Australian Health & Medical Research Institute
---
---
« Can a TV Network be a 'Church'? The IRS Says Yes. But is it right!?
7 Things to Know When 'Finishing' a First Time Steel Building Project »
PRICE A
STEEL BUILDING
IN MINUTES NOW!
---
Popular Posts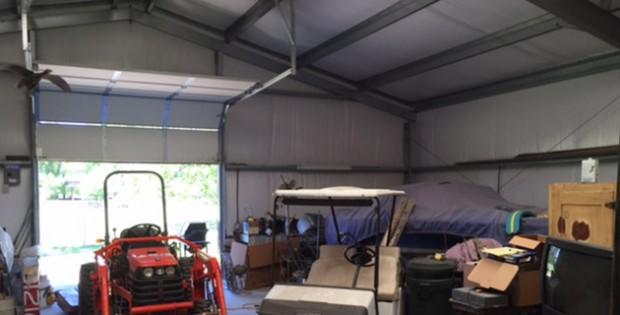 Will Adding a Steel Building Increase My Property Value?
I've seen steel buildings increase in popularity every day because builders use these durable, versatile and flexible construction solutions in every application. Not only have homeowners utilized a steel building for residential purposes, but builders have also made additions to their existing property. No doubt that a steel building garage will increase the value of a home, …
Will Adding a Steel Building Increase My Property Value? Read More »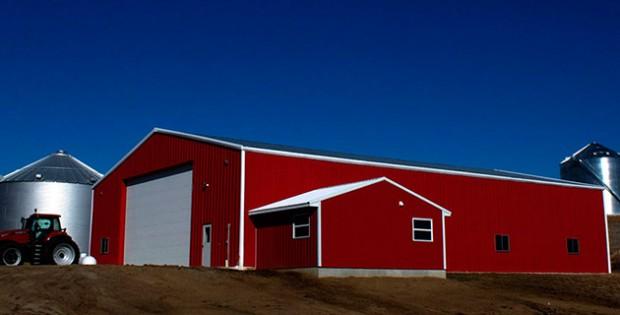 Steel Building Quotes: Get a Grasp on Prices and Estimates
What is the first step of a steel building project, or any construction project for that matter? After you decide to add a new garage, agricultural or commercial building to your property, you'll most likely start contacting steel building manufacturers for steel building quotes. From there, you can create a timeline for yourself and develop …
Steel Building Quotes: Get a Grasp on Prices and Estimates Read More »