START HERE: Price Your Building Now!
Can a TV Network be a 'Church'? The IRS Says Yes. But is it right!?
I'm going to stray from my usual routine of offering steel building tips and engaging in metal building Q&A's and, this week, I'd like to offer up a question that's been on my mind.
How do you define a Church? I don't mean the easy or collective 'you' but instead, what do YOU, personally, consider a church?
Sure, a church is a place to worship – it's often a specific location – frequently they're steel buildings. But it's a community where people gather to discuss the word of God and discover how the universal and timeless message applies to our everyday lives, right?
Well, according to the IRS, it can even be a TV Network and I'm curious how you feel about this.
Perhaps you've been flipping through the channels and have come across a religious channel called Daystar. Sometimes I tune in because there's a message which I relate to and other times it's because I'm mesmerized by Joel Osteen's hair. There's lights, cameras, make-up, and, yes, somewhere in between all of that, there's a message.
Daystar is a mammoth global television network which is based in Texas. As a true global network, it boasts an impressive quarter of a billion dollars in assets. Daystar reaches a potential of two billion people worldwide (nearly 1/3 of all humans on the planet) with satellites, remote trucks, and state-of-the-art studios. As a network, it passes the muster, without question.
But Daystar is not a TV network. Daystar is a church. OK, so it lacks the benchmarks of a traditional house of worship – it has no congregation. There is no Sunday sermon. Clergy is not paid or supported by Daystar, in fact, in a fascinating reversal, televangelists actually purchase air time. There is no sanctuary, there is no place to gather, no place to ask for feedback, develop and foster community, or counsel to individuals who may be struggling with the Word. There is no specific place to minister to the hearts of people and offer spiritual solutions to everyday problems.
Daystar has boldly declared itself a 'church' to governments across the globe and it's been widely accepted by these governments as such – affording the privileges offered to churches. Perhaps the IRS does not wish to find itself in the business of auditing or adjudicating what the definition of 'church' really is because it's easier to offer church designation rather than face the scrutiny of Congress and religious institutions; I can't say, exactly.
One of the benefits that churches enjoy in the United States is the ability to keep financial records private. Even secular non-profits are required to report expenditures and contributions annually, but a church avoids the kind of public scrutiny of spending that every other charity or business in the country faces. I am not questioning this as good or bad, I am merely stating a fact.
That is until someone sues. A now-closed 2011 lawsuit filed by former employees created a headache for the 'church' in that Daystar was required to disclose certain long-hidden financial dealings; not in an effort to provide a level of transparency to its 'members,' but in a vigorous attempt to  defend itself, to defend its assets. Although churches are exempt from government taxation and interest in financial dealings, they're not exempt from the great American tradition of lawsuits.
In financial documents disclosed as part of the lawsuit, it was discovered that Daystar has spent $9.7 million in charitable giving, as opposed to the $30 million their website claims. This includes $572,154 in NASCAR sponsorship. There's the $2.3 million 'loan' Daystar provided to Rev. Frank Harber to start a new ministry which was eventually defaulted. There is even a $97,320 book promotion for the founder's wife's autobiography. The list goes on.
A recent and undisputed report by National Public Radio confirmed with documents the news source compiled and, ironically, provided by television church ministries, claims that the three largest televised 'churches' (CBN, TBN, and Daystar) boast combined assets of over $1.5 BILLION.
So, this brings me to the original question, the question of how YOU define a church. I ask this question, not as a business leader, not as someone who works with churches which struggle to maintain and build congregations every day with affordable places to worship. I ask this question not as someone who would ever think of questioning the value of Christ's message in the lives of people.
I am a man of faith, myself, and someone who champions intimate congregations with leaders who work tirelessly to build communities. I ask this question as someone who understands that a nation without the firm moral nutrition provided by the churches and church leaders with whom I work each day, we would crumble. I believe in the Gospel of Luke 16:11, "If then you have not been faithful in the unrighteous wealth, who will entrust to you the true riches of Heaven?"
I'm curious what you guys think about this. It's easy to join the conversation in the comments section below.
---
---
« 4 Ways Harry Reid Could've Saved the Desert Tortoise From the Threatening Hands of Cliven Bundy
Top 10 Most Interesting Metal Buildings »
PRICE A
STEEL BUILDING
IN MINUTES NOW!
---
Popular Posts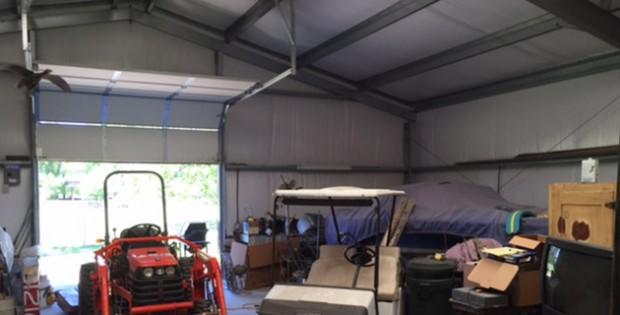 Will Adding a Steel Building Increase My Property Value?
I've seen steel buildings increase in popularity every day because builders use these durable, versatile and flexible construction solutions in every application. Not only have homeowners utilized a steel building for residential purposes, but builders have also made additions to their existing property. No doubt that a steel building garage will increase the value of a home, …
Will Adding a Steel Building Increase My Property Value? Read More »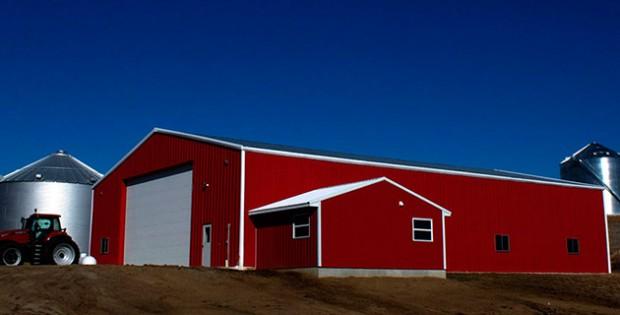 Steel Building Quotes: Get a Grasp on Prices and Estimates
What is the first step of a steel building project, or any construction project for that matter? After you decide to add a new garage, agricultural or commercial building to your property, you'll most likely start contacting steel building manufacturers for steel building quotes. From there, you can create a timeline for yourself and develop …
Steel Building Quotes: Get a Grasp on Prices and Estimates Read More »