START HERE: Price Your Building Now!
4 Ways Harry Reid Could've Saved the Desert Tortoise From the Threatening Hands of Cliven Bundy
OK, I admit it, I'm pretty much a news junkie.
Like most CEO's, I read about market trends, technology advancements, and about the geo-political landscape and how it impacts industry. I scan the business sections, monitor stories on the economy, and skim through Washington news. But I really devour stories that impact my customers' lives so you can imagine that as someone who takes great pride in providing steel building solutions for ranchers and farmers, the story unfolding in rural Nevada is something I'm watching with great interest.
If you're not familiar with the story, I'll bring you up to speed.
Cliven Bundy and his family have been working the hard Nevada desert for more than a century. Ranching is hard business. Carving out a living in a climate which is not only unforgiving, but downright hostile takes a real commitment, it takes dedication, hard work and for lack of a better word – it takes love.
I'd like to point out the obvious; this isn't easy land to work. It isn't land most people really even want. Most people that is, except for a powerful Nevada Senator and his son who set their eyes on the Solar Powered Gold Mine they are intending to build on the land with the help of the Chinese.
Now, I've got to hand it to Senator Harry Reid (D-Nev), a dutiful rank-in-file Democrat who, I would imagine, attempted to play upon the liberal sensibilities of our Democratic President and those of us who voted for him by claiming that Bundy's ranch was endangering the Desert Tortoise. I mean, who among us hasn't been touched in some way by the way in which industry in general, but more specifically, ranchers, have recklessly endangered species across the globe – especially the Tortoise, specifically the Desert one.
And I hand it to Reid because he was able to convince the Bureau of Land Management that the significant and impending danger to the Desert Tortoise (and almost certain global ecosystem catastrophe) warranted a full scale military attack on a rogue rancher who, clearly, was out to devastate indigenous animal populations with his intrusive ranching, his meddlesome tax paying, and presumptuous land improvements.
As someone who specializes in providing steel building systems to ranchers and farmers across America, I completely understand the idea that the solar farm Reid intended (and still intends) to locate on the land – which would take years to construct – requiring heavy equipment, infrastructure builds, and maintenance facilities – not to mention the small army of people to run the solar farm – is completely conducive to protecting the natural habitat of the Desert Tortoise.
But that's not the extent of Cliven Bundy's egregious offenses. According to the Governor of Nevada, Bundy and his motley band of ranching family members had the nerve to pay their state taxes, meet every state requirement for grazing, and exceed state requirements for land improvement.
The Clark County Sheriff chimed in and offered a scathing claim that Bundy had not only not broken a single state law regarding the land but had gone to the, "enth degree to ensure compliance with Nevada laws," on the property.
I shake my head in disbelief at the nerve of some people in the business of agriculture, with all their compliance to laws, tax paying and providing food and resources for the rest of America, and making it increasingly difficult for powerful Washington lobbyists and Senators to not make money at the expense of a century-long tradition of American ranching – and at the detriment of the Desert Tortoise.
But Senator Harry Reid and the Bureau of Land Management could have prevented all this with some careful planning. As a business leader, myself, it's critical that I plan ahead. So I offer a few tips to the Senator and the Federal Government the next time they come up against some menacing agriculture laborer or cattle rancher who has the nerve to want to continue to carve out a living and a life from thus-far unwanted land when a $5 billion Chinese solar farm would be a much more suitable alternative.
1. Knock out all cell towers and satellite communication from the area sooner.
There is nothing that makes Washington lobbyists and misguided Federal military response teams more vulnerable than that pesky First Amendment and all its Freedom of the Press mumbo jumbo. Especially in real time. How are great government scandals supposed to take place with all that 'reporting of the facts.'
2. Get rid of local politicians who champion states' rights and protect the rights of their citizens like the meddlesome Governor of Nevada.
Nothing is going to derail the efforts of a gigantic foreign energy company like ENN Energy Group (a Chinese company) from continuing to place their footprints on American soil and place additional choke-holds on American obligations to foreign investors like a hooligan Governor who decides he will not stand by while the rights of his constituents are stolen.
3. Find additional ways to capitalize on the softening of American sensibilities and corporate mistrust than the Desert Tortoise.
There has to be hundreds, if not thousands, of other animal or plant populations on the brink of extinction because of the American farmer and rancher. The centuries of family struggle, the great American tradition of agricultural enterprise, unreasonable and back breaking work of a 67 year old rancher and his family – that silly ideology just gets in the way of acquiring more land to help make more foreign companies and powerful Senators and their sons rich. I mean, the Federal Government only controls 86% of Nevada land! Why this amount isn't more, why it isn't 96%, I have no answer. Except to say, we probably haven't identified other ways hard-working American citizens who live on the remaining 14% are really destroying the global climate with all their 'ranching' and 'living.'
4. Have an exit strategy.
Sure, illegally stealing 300 head of well fed cattle and possibly euthanizing those healthy animals all in the name of animal rights is, frankly, a great idea. I see it. But, maybe I am different. Maybe I am a vanguard of logical thought. Maybe the rest of America isn't ready to understand the absolute logic in a full scale military attack on a small tax-paying Nevada rancher, the seizure and killing of hundreds of bovines in an attempt to save a species of tortoise that no one should be allowed to decimate except the construction crews of Senator Harry Reid's son's company interest. Maybe America isn't ready to embrace the abdication of our rights to a Federal Government intent on making special foreign interests rich. When will this happen? I don't know, but it isn't happening now, and so the BLM needs a face-saving 'Plan B.'
I hear other dangerous Americans like single mothers, the elderly, and people who volunteer their time probably need some 'shaping up' in the name of corporate indulgence. Let's move on to them – the Desert Tortoise can fend for itself, like it has for the past 140 years that Cliven Bundy's family has decided to mistreat natural land with simple agricultural prospects rather than allow a highly industrialized and beautiful Chinese solar farm to make a Senator and his son wealthy.
Such nerve!
---
---
« 7 Reasons Steel Buildings are the Answer to the Biggest Problem in Legal Marijuana
Can a TV Network be a 'Church'? The IRS Says Yes. But is it right!? »
PRICE A
STEEL BUILDING
IN MINUTES NOW!
---
Popular Posts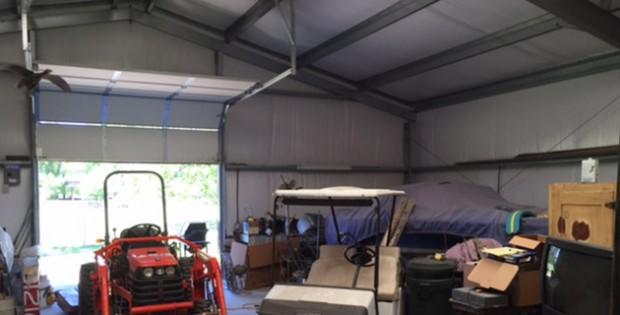 Will Adding a Steel Building Increase My Property Value?
I've seen steel buildings increase in popularity every day because builders use these durable, versatile and flexible construction solutions in every application. Not only have homeowners utilized a steel building for residential purposes, but builders have also made additions to their existing property. No doubt that a steel building garage will increase the value of a home,… …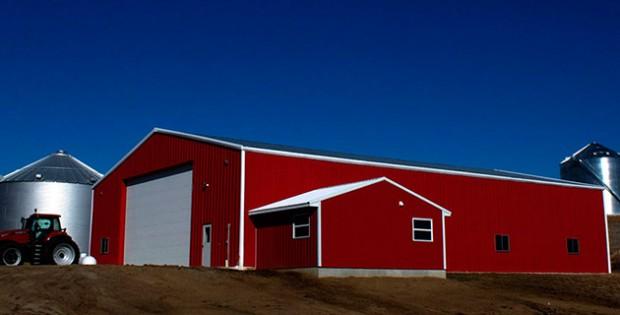 Steel Building Quotes: Get a Grasp on Prices and Estimates
What is the first step of a steel building project, or any construction project for that matter? After you decide to add a new garage, agricultural or commercial building to your property, you'll most likely start contacting steel building manufacturers for steel building quotes. From there, you can create a timeline for yourself and develop… …