START HERE: Price Your Building Now!
7 Reasons Steel Buildings are the Answer to the Biggest Problem in Legal Marijuana
According to a March 2014 Denver Post article, one of the biggest issues the State of Colorado is facing in the process of legalizing marijuana is not enforcement, not compliance, not the predicted surge in crime rates – it's the lack of supply. The reason, according to Jason Thomas of Avalon Realty Advisors, a firm specializing in finding warehouse space for cannabis cultivation, is that most localities that permit marijuana production don't have enough space to grow it.
"Nobody is growing enough," says Thomas, "activity is off the charts, but we're still not meeting demand."
Denver, for instance, which allows cultivation, has an industrial vacancy rate of 3.1%. This is abnormally low – and the lowest it's been in decades, according to Colliers International, an industrial brokerage firm in Denver.
Whether you agree with the legalization of the crop or not, the fact is, it's here to stay; at least for the foreseeable future. The nature of capitalism, and the delicate balance of supply and demand, means that in order to increase supply, reduce consumer costs and stabilize the market, the best alternative is to create additional growing spaces.
Commercial real estate tracker Xceligent Inc. estimates that marijuana cultivation and manufacturing facilities in the City of Denver occupy about 4.5 million square feet – the equivalent of 78 football fields. It seems like a lot of space but unlike other commercial crops, science has yet to focus on decreasing the maturation process of Cannabis. Longer maturity times mean more time in the growing facility, less rotation for new crops.
For contractors and builders, this means there is a vacuum which has been created in the market. While existing industrial space is at a premium, the prospect of creating new space becomes more attractive.
And how can demand for space quickly meet demand for marijuana? Steel buildings seem to be a popular solution. Consider what steel buildings can offer – quickly and affordably.
Steel greenhouses have an almost limitless interior span. This means that you can create a climate controlled year-round growing space with no set maximum width – accommodating large crops, water storage, processing facilities, pre-transport storage and offices. Unlike wood which gets exponentially more expensive with greater spans, modern steel construction allows for extremely cavernous spaces with no interior support beams to obstruct the working area while maintaining a reasonable cost per square foot. With each plant producing an average of 2-4 ounces of smokeable buds, the retail value of a warehouse's inventory at any given time is worth about $500,000-$1,000,000. And that's in a 3,000-square-foot building — small by comparison with other cultivation facilities. Larger warehouses can accommodate plants worth millions of dollars. Larger spans increases profits.
Pre-engineered steel buildings can be erected in days or weeks and don't require the planning of an architect. Pre-engineered buildings come pre-cut and pre-drilled so field work in minimized. This speeds up the erection process exponentially.
Cost is an amazing benefit. Steel buildings can be erected for about $30-40 per square foot, compared to the $125-250 per square foot price tag of traditional builds. This is extremely important because capital in the industry often comes in the form of cash. Marijuana's illegal status under federal law limits the ability of dispensary owners and grow house landlords to hold bank accounts and use conventional commercial loans. Brad Calbert of Colliers International related an anecdote told to him recently by the owner of a Denver warehouse. The owner was negotiating a lease with a cannabis cultivation operator and sought assurance that the grower was a good credit risk. The grower walked out to the parking lot, opened his car's trunk, and showed the landlord a suitcase filled with $1 million in cash.
Allocated growing space is a great investment. While industrial space in the City of Denver leases at an average rate of $4.74 per square foot, an increase of 21 percent over the past two years, according to Colliers International, examples are plentiful of marijuana businesses willingly agreeing to far higher rates — $17 per square foot or more — in order to secure space.
Steel buildings lend themselves quite nicely to the specialized equipment necessary to cultivate a seasonal crop year-round. The law in Colorado, as well in other states which allow Medical use, is very specific. The laws only permit Cannabis grown and regulated in each respective state to be sold in that state. Federal drug laws prohibit transporting the plant across state lines. This means that if facilities wish to develop an adequate supply chain year round, the plants must be grown indoors, in controlled environments.  Without natural light, warehouse grow rooms depend on intelligent grow lights which need to replicate the parts of the sunlight spectrum that the marijuana plants need at each stage of growth. Steel buildings are easily detailed to accommodate the load requirements necessary to support this equipment.
Unlike traditional buildings which need to be customized based on the foundation of the structure, steel buildings are easily replicated – which means that detailing and options can be mass produced with the only variable being the foundation.
Marijuana cultivation requires a high degree of humidity. The ability of steel to withstand the corrosion of high humidity environments over wood construction has made steel buildings extremely attractive to new growers. Armstrong Steel comes pre-galvanized which means it's naturally able to withstand high humid interior climates without warping and rotting the way wood construction most certainly will.
But this is a contractor and builder blog. How do you cash in on this market vortex with work? Consider the Armstrong Steel Builder Network. Membership will help you find customers who are desperate for quick turn-key solutions. Pre-qualified leads are directed to you, the customer arrives educated on the benefits of steel, and you will be able to quickly bid on jobs.
If you're a grower or an entrepreneur, ask your Armstrong Steel Building Expert to be connected to a contractor in your area who has experience with industrial steel building erection. The builders we refer come pre-qualified and screened so you can believe you're getting someone for whom we are willing to put our corporate reputation on the line.
Regardless of which side of the marijuana debate you find yourself, the truth is, the industry appears to be growing with no end in sight. It's likely full scale Federal legalization is only a few years away and in the great American tradition of supply and demand, pot will need to be cultivated somewhere. Why not steel? It's been the staple of emerging American industries for over a century.
---
---
« 30,000 Benefits of a Steel Building
4 Ways Harry Reid Could've Saved the Desert Tortoise From the Threatening Hands of Cliven Bundy »
PRICE A
STEEL BUILDING
IN MINUTES NOW!
---
Popular Posts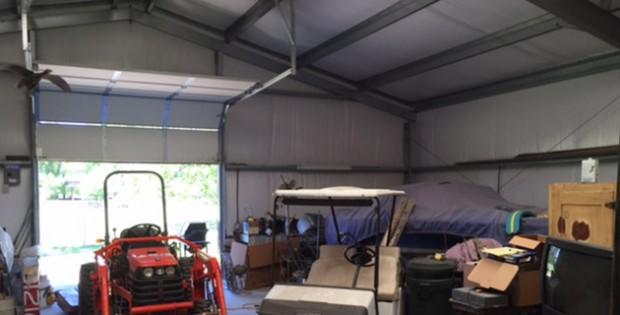 Will Adding a Steel Building Increase My Property Value?
I've seen steel buildings increase in popularity every day because builders use these durable, versatile and flexible construction solutions in every application. Not only have homeowners utilized a steel building for residential purposes, but builders have also made additions to their existing property. No doubt that a steel building garage will increase the value of a home,… …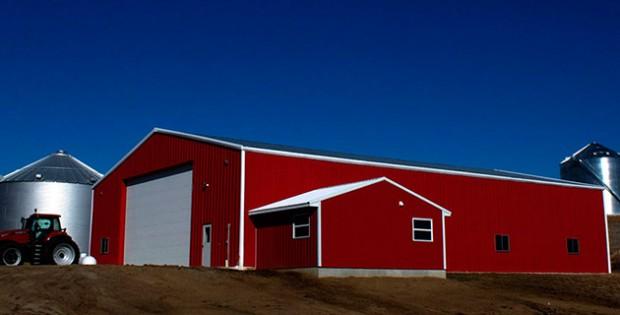 Steel Building Quotes: Get a Grasp on Prices and Estimates
What is the first step of a steel building project, or any construction project for that matter? After you decide to add a new garage, agricultural or commercial building to your property, you'll most likely start contacting steel building manufacturers for steel building quotes. From there, you can create a timeline for yourself and develop… …