START HERE: Price Your Building Now!
A Closer Look at Buying A Steel Building Factory Direct
If you've been on the Armstrong Steel website, the Armstrong Network, or recently spoken with one of our building consultants, you've probably seen or heard about the Direct Buy Process. It's the easiest way to get a steel building factory direct from the manufacturer. You can qualify for this 9 step procedure by having your financing in place, land ready, and/or you're prepared to place an engineering payment to obtain drawings. This isn't the best option for everyone, but many people can take advantage of significant cost savings through this simple procedure.
To begin the Direct Buy Process simply fill out a quick and secure contact form. A building expert will contact you and discuss your needs and dreams when it comes to a pre-engineered steel building. This is when the building expert will evaluate what you want and help you understand how a pre-engineered building can fit your needs. The flexible design of a pre-engineered steel building, a clear span frame, versatile applications and the luxury of being compatible with different energy saving technologies like solar panels are obvious benefits and reasons a pre-engineered steel building could be the right choice for your upcoming project.
During this first step, you'll receive a building quote, which allows you to get an idea on just how you need to budget your project. Do you know how to calculate the total price of a metal building project? This is the time to establish a working financial plan, and your building expert may be able to find a good fit based on your willingness to manage certain aspects of your project yourself. If buying a steel building factory direct isn't the right fit for you, a building consultant can help you find several other options.
The second step requires you to make a small engineering payment to lock in your steel order. Steel prices are low right now, but experts are forecasting a rise in prices based off a variety of factors. Right now is the perfect time to begin your steel building project because prices are low for the time being. Once you make your engineering payment, you'll obtain steel building drawings.
Once your steel order is locked in, the Armstrong engineering and detailing/drafting team will begin to work on your approval drawings. You're one step closer to customizing your steel building.
Once these drawings arrive, it's your job to go over them and make changes with a project manager. Steel buildings are completely flexible, and like snowflakes, no two are ever the same! It is best to use red ink for writing and drawing on the plans that are to be revised, this way your project manager will be less likely to miss a desired change. You may make openings, or add accessories like doors or windows. You can change eave extensions, building dimensions, bay spacing, really whatever you want. This is your building! You may also add insulation, cupolas, ridge vents, or anything that is offered in the Armstrong Steel Dealer Catalog. Just tell your project manager! If you need to make any other changes to the drawings but cannot mark up the drawings yourself, you can always contact your project manager and we'll help you over the phone. Dedicated project managers, like me, are your official guide throughout the process and stand at the ready to help you get the building you want.
The next step deals with permit drawings. After the approval process is complete, you'll receive your permit drawings. You'll need to check with your local municipality, county or homeowners association in advance to be sure you can erect your building on your property. Along with your permit drawings, you'll receive a fabrication release form. Your project can't move along to the manufacturing facility until you sign this form. This is an important step and requires your direct attention. Now is the time to choose your building's color if you haven't yet.
Next, you'll be sent construction drawings once your fabrication release form is received. Construction drawings are used by the shop to fabricate your building and a building erector to build the building. It's very possible you are the building erector, because pre-engineered metal buildings bolt together and fit together seamlessly. It's like a grown up erector set!
Once your ship date is determined, you'll receive delivery documents. Now you'll have a better idea of when building erection can commence. Don't forget to have a forklift on site to unload your building when it arrives!
I won't say the next part is the 'fun part,' because it's ALL the fun part. However, now it's delivery day! The building components will arrive banded in bundles. The driver will give you a load list that you will use to account for all the bundles that belong to you while you're off-loading. You'll give your cashier's' check for the balance owed to the driver prior to unloading the building. After the driver is on his way, you will have a week to go through all the material, item by item, according to the inventory list that we emailed to you previously. Unload the building with the assistance of a forklift or different type of machinery that you arranged to have on your job site.
Once the building is off the truck, you're ready to erect your building! If you have any questions, be sure to let us know! We're here to help.
It's never been easier to buy a building factory direct. If you need space and are considering a steel building, watch this short video to see if the Direct Buy Process is right for you!
---
---
« What Do You Absolutely Need to Know about Pole Barns?
How to Prepare for a Church Relocation »
PRICE A
STEEL BUILDING
IN MINUTES NOW!
---
Popular Posts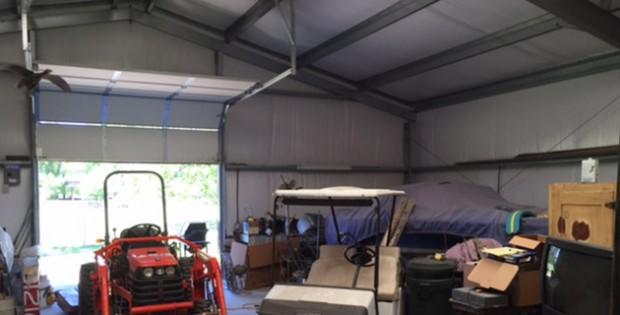 Will Adding a Steel Building Increase My Property Value?
I've seen steel buildings increase in popularity every day because builders use these durable, versatile and flexible construction solutions in every application. Not only have homeowners utilized a steel building for residential purposes, but builders have also made additions to their existing property. No doubt that a steel building garage will increase the value of a home,… …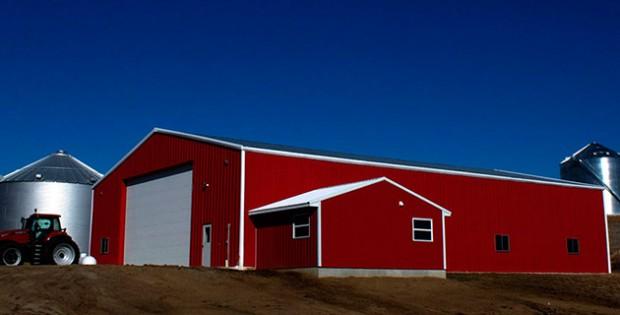 Steel Building Quotes: Get a Grasp on Prices and Estimates
What is the first step of a steel building project, or any construction project for that matter? After you decide to add a new garage, agricultural or commercial building to your property, you'll most likely start contacting steel building manufacturers for steel building quotes. From there, you can create a timeline for yourself and develop… …