START HERE: Price Your Building Now!
Churches Across U.S. Raise Awareness for Breast Cancer & Domestic Violence
Pink Ribbons, Purple T-shirts, and 5K runs have become synonymous with October. Breast Cancer Awareness Month and Domestic Violence Awareness Month share the advocacy stage as the leaves turn color around the country. While it's our responsibility to always donate to charity and support folks in need, this month we bring more attention to these issues in our society. As a religious community, churches around the country have stepped up to raise awareness and give their time and money to two noteworthy causes.
Domestic Violence has been at the forefront of the news recently as a result of several cases involving NFL players. A national study by the Advocates to End Domestic Violence found that 1.5 million women and more than 800,000 men experience some kind of domestic violence incident per year.
How are churches across the U.S. pledging their services this October? Here are a few great examples of their efforts to end domestic violence:
     The Memphis Police Department partnered with over 100 churches in Tennessee and created the "Break the Silence, End the Violence" video campaign. The MPD also collaborated with the Family Safety Center and the MPD Clergy Police Academy in Memphis.
     The United Methodist Women and Men host Domestic Violence Church Team training conferences year round and launched an initiative to raise awareness and provide teaching in UM congregations in October. "The United Methodist Women has a long history of serving women and children who have suffered from domestic violence and we continue to advocate for just laws and policies that will protect victims and survivors while holding abusers accountable," says Mollie Vickery, Executive Secretary for Children, Youth & Family Advocacy for the UMW. " It is a problem that strikes every segment of society, regardless of ethnicity, income, age, etc. It knows no bounds. In addition to providing training events and resources to our 800,000 members, we have also partnered with United Methodist Men and FaithTrust Institute to further our work and continually discern how we might respond to the problem of domestic violence as a faith community and in partnership with other groups, both faith based and secular, working together to stop the violence."
     The US Conference of Catholic Bishops ramp up awareness by dedicating at least one weekend to educational domestic violence programs and spiritual guidance. During the month, catholic priests educate the parish on how psychological abuse can escalate over time and the personal and social effects of violence in the family.
     Churches in Virginia, California, Minnesota, New York, Kentucky and several others hold domestic violence workshops and seminars facilitated by peer educators and church staff.
Some congregations turn their devotion to Breast Cancer awareness in October. Except for skin cancers, breast cancer is the most frequently diagnosed cancer among women in the U.S. It is second only to lung cancer in cancer deaths among women in the U.S. In fact, 1 in 8 women will be diagnosed with breast cancer.
Because this disease affects so many people, it's always one of the country's most visible campaigns. Countless churches lent a hand and committed their support this October.
     Religious institutions in Oregon, Washington, Texas, Georgia and Alabama (to name a few) hold "Worship in Pink" Sunday. Partnering with the Susan G. Komen Foundation, the weekend is an opportunity for congregations of all faiths to spread the life-saving message about breast health and early detection in their respective audiences.
     Unity of Faith Missionary Baptist Church in Huntsville, Texas flexed the golden pipes with a Gospel-singing Breast Cancer Awareness Benefit.  The small town 75 miles north of Houston drew 300 people to the benefit turned spirit-filled concert.
     Shorter African American Episcopal Church in Denver committed themselves to the 3rd annual "Stomp Out Breast Cancer" shoe show and awards celebration. Proceeds from the event went to active breast cancer treatment and out-of-pocket expenses for medication and supplies. "Shorter Community AME Church is committed to raising awareness and support as it relates to Breast Cancer because of the many persons in our worship community who have been touched in various ways by this disease both directly and indirectly," said Reverend Dr. Timothy E. Tyler, Pastor at Shorter Community AME Church. "We recognize that the Jesus we serve chooses to heal through many different avenues. It is our humble pleasure and distinct honor to be one of those avenues of help and healing."
Of course, don't forget about all the people and parishioners participating in Komen 5K races throughout the country. By supporting the mission to end breast cancer nationwide, the Susan G. Komen Foundation reports the 5-year survival rate for early stage breast cancer is up to 99%. More than 3 million survivors and counting are supported through research and these community programs. Every little bit of support helps to improve all our lives, as we work to end breast cancer and domestic violence worldwide.
Enjoy blogs like this? We have a whole section devoted to Pastors & Church Leaders if you would like to read more!
Photo courtesy:
Komen Austin
,
North Charleston
,
Audrey
---
---
« Steel Workshop Tool Review: Bosch 18V Inductive Battery Charging System
5 Black Friday Survival Tips for Small Business Owners »
PRICE A
STEEL BUILDING
IN MINUTES NOW!
---
Popular Posts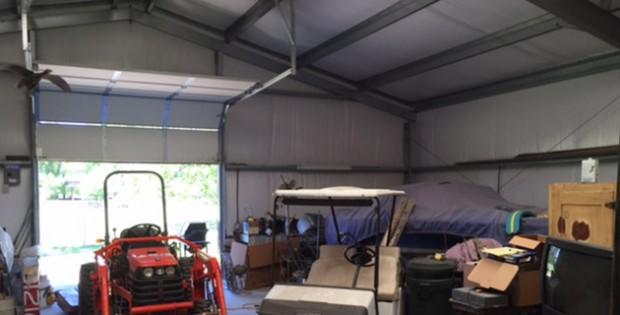 Will Adding a Steel Building Increase My Property Value?
I've seen steel buildings increase in popularity every day because builders use these durable, versatile and flexible construction solutions in every application. Not only have homeowners utilized a steel building for residential purposes, but builders have also made additions to their existing property. No doubt that a steel building garage will increase the value of a home,… …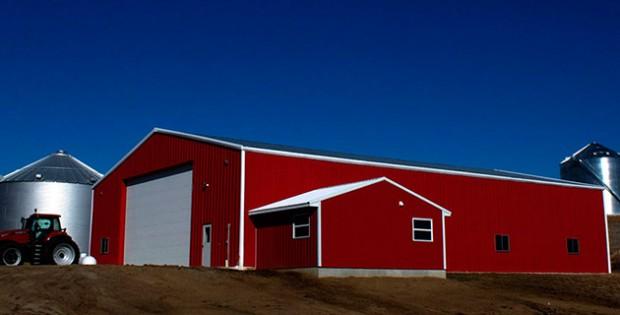 Steel Building Quotes: Get a Grasp on Prices and Estimates
What is the first step of a steel building project, or any construction project for that matter? After you decide to add a new garage, agricultural or commercial building to your property, you'll most likely start contacting steel building manufacturers for steel building quotes. From there, you can create a timeline for yourself and develop… …