START HERE: Price Your Building Now!
Steel Workshop Tool Review: Bosch 18V Inductive Battery Charging System
Inductive Battery Charging has made its way into the power tool world, and Bosch leads the "charge" into the industry. You might be familiar with inductive, or wireless charging with your smartphone or toothbrush. It's the same technology at work here.
The premise is relatively straightforward. Inductive charging uses an electromagnetic field to transfer energy between two objects. Energy is sent through an inductive coupling to the electrical device, which then can use the energy to charge its battery. When you put your smartphone on the charging pad, the phone charges without being plugged in! Now the concept works with your power tools.
Bosch claims to be the world's largest power tool manufacturer, and uses this launch of its wireless charging system with one thought in mind: to keep your battery from dying. Powered by the notion of productivity, Bosch intends to eliminate battery downtime, taking all your (and your tool's) idle moments, and converting those minutes into topping off your battery power. They also aim to help cost savings by doing away with the need for a second battery. In a world where sometimes the battery can cost more than the tool itself, this technology is unprecedented in the construction market and could quickly be adopted throughout the power tool industry.
These batteries have an extraordinary amount of power in a smaller package, and Bosch designed all this technology to work with the entire universe of 18-volt Lithium-ion tools and chargers. Your screwdriver, drills, reciprocating saws and oscillating tools all operate with the same battery and charger. Lithium batteries are still the standard now and manufacturers are still looking for ways to make them more durable and efficient.
What really separates this product is the "wireless intelligence," which is an electronic system that ensures communication between both battery and charger and starts the process and adapts it to the current state of the battery. It certifies the battery is optimally charged in every temperature range. The batteries also feature a "cool pack" design that offers advanced heat conductive housing to keep the battery cooler and potentially increase its lifetime. Both pieces have a charge-level indicator display that's easy to read.
Charge speed is also a big reason to own this tool. Bosch says the wireless charging system will charge the battery to 80% in approximately 30 minutes and 100% in 50 minutes from empty. But the idea behind the system: you'll never have to worry about an empty battery.
The downside to this product? While the connection between the tool battery and charger is "wireless", the charger still needs to be plugged into an outlet. Regardless of how mobile you want to be with your tool, when you want to put it down, the charger has to be somewhere near a power source. If you're working outside, will you want to walk back into your garage or steel workshop just to put the tool back down so it can charge? At least the charging station has no contact points, so the tool can be set down at any place on the actual charger, and is durable against dust, dirt and water.
This product is ideal for workers traveling to or from their job site and can use the mounted docking frame to charge the batteries in transit, or for a mobile contractor who is dependent on finding cordless electrical power.
The whole inductive charging system kit includes a charger, docking frame and the wireless-compatible 18V 2.0 Ah Lithium-ion battery. You'll always be power ready with this bundle.
The kit is finally on sale online and more are on the way to a retail store near you.
If you're a Power Tool enthusiast like we are, check out our Contractor Central blog. We'll review a new tool once a month, so check back frequently!
Photo courtesy:
Bosch
---
---
« Giving Thanks & Giving Back: Thanksgiving Day Church Outreach Ideas
Churches Across U.S. Raise Awareness for Breast Cancer & Domestic Violence »
PRICE A
STEEL BUILDING
IN MINUTES NOW!
---
Popular Posts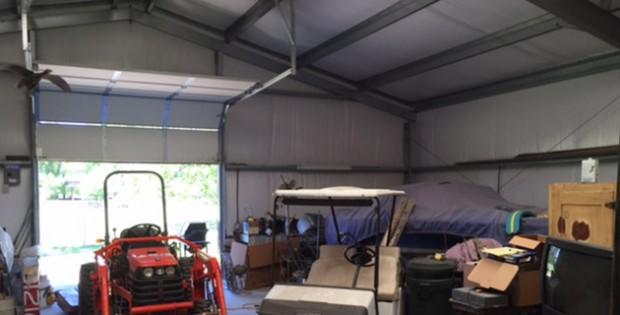 Will Adding a Steel Building Increase My Property Value?
I've seen steel buildings increase in popularity every day because builders use these durable, versatile and flexible construction solutions in every application. Not only have homeowners utilized a steel building for residential purposes, but builders have also made additions to their existing property. No doubt that a steel building garage will increase the value of a home,… …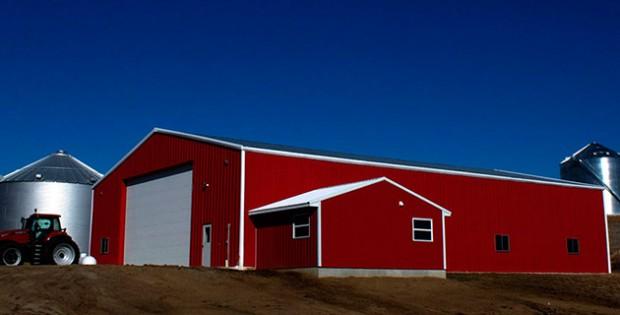 Steel Building Quotes: Get a Grasp on Prices and Estimates
What is the first step of a steel building project, or any construction project for that matter? After you decide to add a new garage, agricultural or commercial building to your property, you'll most likely start contacting steel building manufacturers for steel building quotes. From there, you can create a timeline for yourself and develop… …