START HERE: Price Your Building Now!
Giving Thanks & Giving Back: Thanksgiving Day Church Outreach Ideas
"Give Thanks to God, for he is good. His love endures forever." – Psalm 136:1
I find this Bible verse to be especially true this time of year. For many people including myself, Thanksgiving is a day to reflect on our many blessings, and give thanks for everything we have in life. But that's just the first part of this verse.
I personally believe in having an 'attitude of gratitude,' and sharing God's love with everyone. To me, it's sharing that attitude everyday that makes this verse special. It's about knowing that this attitude will never go out of style. It keeps us grounded in life and in our faith.
I know I'm not the only one who feels this way. This season inspires many communities of faith to give thanks to God by their own means. Showing the love of God often happens in very practical ways. It's not just telling people God loves them, but showing them what it feels like to have their needs met by someone who cares.
Service to others is one of the best ways I know to help us live with a thankful heart. It keeps things in perspective and truly helps us understand what's really important. When we're able to look beyond our own little world and see outside ourselves, it actually helps us to be grateful for what we have AND it can actually be a form of worship in and of itself.
Since I'm passionate about service and stewardship, here are a few ways your congregation can share the gospel through outreach this holiday season.
Host a Thanksgiving Service
Church doesn't always have to be on a Sunday. Invite members of the community to your steel church building at night, after everyone is full of turkey and pumpkin pie. Make worship interactive and include lots of singing and music! If your church is tech-savvy, host an online service. Online church services are a growing trend and offer the chance for people to log on and take advantage of church at their fingertips.
Invite a Stranger to Thanksgiving Dinner
Break yourself out of your comfort zone! This is the perfect opportunity to reveal your church's mission while sharing the spirit of Thanksgiving. Invite single members of your congregation, displaced college students, older adults or neighbors to share your table. Nobody should have to spend Thanksgiving alone.
Volunteer at a Homeless Shelter
Gather several members of your flock and head down to your local homeless shelter, gospel mission, or food bank and feed the underprivileged. Most homeless shelters allow donations if you can't be there in person. You'll be surprised how much it costs to provide one person with a full Thanksgiving meal. Remember when people wore the "What Would Jesus Do," bracelets? In the Bible, Jesus fed the hungry and cared for the sick. Take His teachings to heart.
Fill a Box, Feed a Family
Sadly, a Thanksgiving Day dinner is a luxury some families can't afford. Have people drop off food items at your steel church building before the holiday. It's a great project for families or youth groups. All you have to do is stuff boxes or baskets with Thanksgiving favorites from your home. Toss in canned goods and nonperishable food items if you plan on donating several days before Thanksgiving. Whether it's donating foodstuffs, physically stuffing boxes, or taking part in the delivery, you're making a difference in someone's life.
Write a letter
The holidays are always a tough time for people who have recently lost a loved one.  A letter, email, or note to someone dealing with loss can be the perfect pick-me-up. This is a great project for children, who can write letters for nursing home residents. It's a kind gesture that could improve someone's holiday with the stroke of a pen.
Say a prayer
The holidays can be a stressful time. It's important to be purposeful and remember what they're really all about. We can choose to be intentional about making a difference in someone elses life.  Even the simplest of things can speak volumes. Slow down and make room in your life for what really matters. Be kind to the checkout person at the grocery store. Schedule time to thank God for all the blessings in your life. After all, does it really matter if the pie is burnt a little or the gravy is lumpy? Don't let the season go by without seizing the opportunity to make a difference for someone. Whatever that looks like, you'll be glad you did.
Giving thanks shouldn't be seasonal, but perpetual. Like a steel church building, we all need a foundation. Adopt and share the 'attitude of gratitude,' as your personal foundation this Thanksgiving.
 Photo courtesy:
Satya Murthy
,
US Embassy Canada
,
USDA.gov
,
terren in Virginia
---
---
« Should You Consider Heavy Snow Before You Build?
Steel Workshop Tool Review: Bosch 18V Inductive Battery Charging System »
PRICE A
STEEL BUILDING
IN MINUTES NOW!
---
Popular Posts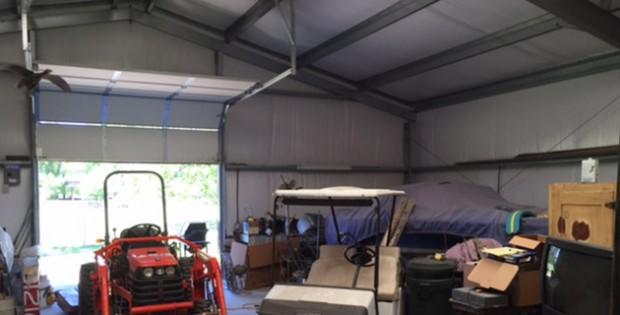 Will Adding a Steel Building Increase My Property Value?
I've seen steel buildings increase in popularity every day because builders use these durable, versatile and flexible construction solutions in every application. Not only have homeowners utilized a steel building for residential purposes, but builders have also made additions to their existing property. No doubt that a steel building garage will increase the value of a home,… …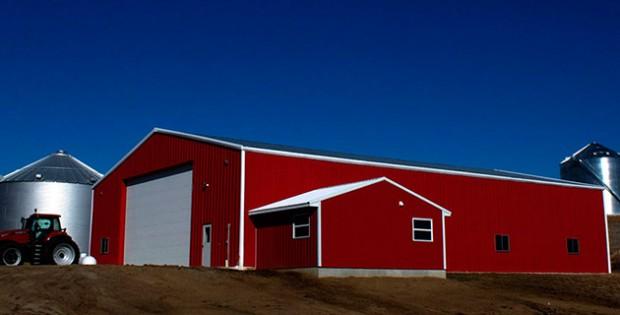 Steel Building Quotes: Get a Grasp on Prices and Estimates
What is the first step of a steel building project, or any construction project for that matter? After you decide to add a new garage, agricultural or commercial building to your property, you'll most likely start contacting steel building manufacturers for steel building quotes. From there, you can create a timeline for yourself and develop… …