START HERE: Price Your Building Now!
You'll Never Be Tempted to Dip into the Church Emergency Fund After Reading This
James 1:13-18 – When tempted, no one should say, "God is tempting me." For God cannot be tempted by evil, nor does he tempt anyone; but each one is tempted when, by his own evil desire, he is dragged away and enticed. Then, after desire has conceived, it gives birth to sin; and sin, when it is full-grown, gives birth to death. Don't be deceived, my dear brothers.  Every good and perfect gift is from above, coming down from the Father of the heavenly lights, who does not change like shifting shadows. He chose to give us birth through the word of truth, that we might be a kind of first fruits of all he created.
Temptation. I know for a fact this word is all over the Bible. No matter what denomination you choose to practice, I'm sure the holy texts have something to say about resisting temptation to some varying degree. As a pastor or leader of a church, you might know this better than anyone else. I'm sure your sermons, conversations and words of encouragement have all revolved around fighting temptation.
Do you follow your own advice, even when times are tough? When you enter a conversation with your building committee, it might be difficult to accomplish several tasks. How do you prevent yourself, or the committee from using church emergency funds to build your new sanctuary? It might seem impossible with the potential of too many fees, having to pay an architect, a building company, a designer, a foundation engineer, etc. You question using your congregations hard earned money, money that they willing gave to the church in order to grow. The money needs to go towards a building that will last for decades, and usher in a new era for your following.
That's exactly what a steel church building can do.
In this process of buying a steel church building, you'll never be tempted to dip into the church emergency fund because:
Half the cost of traditional construction
Generally, a steel building is only a portion of what a church building of customary construction would cost per square foot. There are many variable costs that you won't have to pay when you build with steel versus brick & mortar or wood. When you're planning on building anything – a tree house, a steel garage, or even a grand church building, you want it to last. Steel church buildings from Armstrong Steel come with a 50-year structural warranty. That's long enough to guarantee the next generation has a spot to worship. You'll have costs you have to consider no matter what type of building you choose to buy, but you'll generally pay less per square foot when you decide on a steel church building.
No architect needed
In the planning and building process, an architect can be your best friend. But the more intricate the design, the more expensive your church could be. If you want St. Paul's Cathedral, you'll have to break the bank with an architect's drawings. However, when you choose a steel building supplier, you'll pay one engineering fee, lock in your order and you're free to design your steel building however you choose to do so. If you want to go bigger, obviously you'll pay for the additional steel at the same price as before, but you won't have to shell out for more design fees, and you don't have to worry about the rising prices of steel. Keep that extra cash in the emergency fund!
Quick Assembly
When wood buildings are built, the lumber usually comes to the job site raw. Builders must take the time to fabricate truss and cord systems, walls, and rafters before the building can be fully erected. This can slow down your timeline significantly. These types of delays, which can lead to substantial extra costs, do not affect the steel church building construction process. Did you rent a crane or forklift for a few days or weeks? The longer you have the equipment, the more it will cost. Pre-engineered steel components can be assembled on the job site, so there is rarely surprise cost increases or expensive delays. In addition, these steel buildings can be erected and assembled by almost anyone, so labor costs are greatly decreased. Even if your congregation is committed to erecting your new church structure, you won't keep them away from their normal jobs. Building a church together can be a mission you can accomplish together as a church family.
Energy efficiency
Steel framed buildings are much more energy efficient than wood framed steel buildings. In fact, steel building manufacturers and construction professionals have advanced technology that focuses much more on sustainability. The steel building industry has developed many different ways of insulating buildings and increasing thermal efficiency as well. On top of it all, steel is 100% recyclable, and more metal buildings in the future can be made from old buildings. You'd be hard pressed to find a more cost efficient, energy saving, versatile building system on the planet.
The church emergency fund is for emergencies only. With the extra money you save, what else will you invest in as a church family?
Photo courtesy: Tax Credits
---
---
« Re-Ignite Your Congregation Without Saying a Word
A Beginner's Guide: Steel Buildings vs. Fabric Buildings »
PRICE A
STEEL BUILDING
IN MINUTES NOW!
---
Popular Posts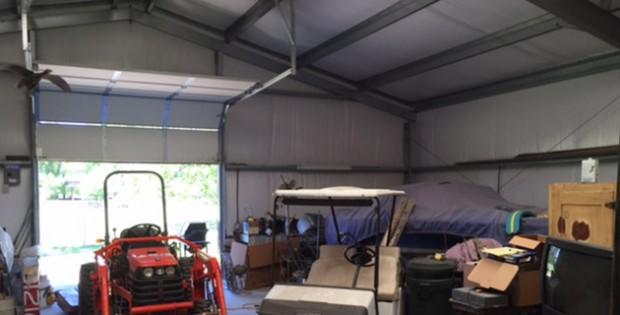 Will Adding a Steel Building Increase My Property Value?
I've seen steel buildings increase in popularity every day because builders use these durable, versatile and flexible construction solutions in every application. Not only have homeowners utilized a steel building for residential purposes, but builders have also made additions to their existing property. No doubt that a steel building garage will increase the value of a home,… …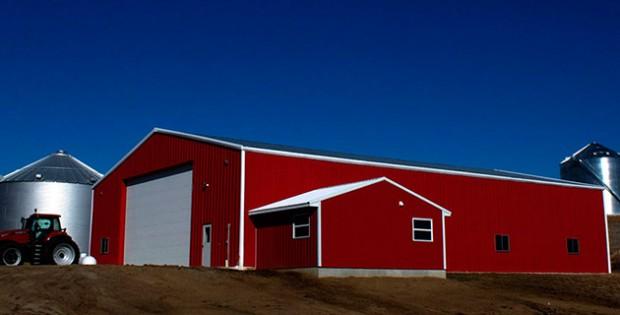 Steel Building Quotes: Get a Grasp on Prices and Estimates
What is the first step of a steel building project, or any construction project for that matter? After you decide to add a new garage, agricultural or commercial building to your property, you'll most likely start contacting steel building manufacturers for steel building quotes. From there, you can create a timeline for yourself and develop… …