START HERE: Price Your Building Now!
Don't Let Labor Shortages Affect Your Bottom Line
Ever so slowly, the construction industry is recovering from the economic collapse in 2008. In several areas across the country, a lack of skilled workers has been driving up the price of construction. While it's not true everywhere in the U.S., a survey of the National Association of Home Builders (NAHB) national membership in June showed shortages of labor and subcontractors has become more widespread on a nationwide basis.
To be clear, that doesn't mean every area of the country is affected by labor shortages. Just some areas experience some deficiencies, and it's becoming more challenging. In September, NAHB Chairman, Kevin Kelly, asserted, "in markets where shortages exist, builders are forced to pay higher wages in competition with fewer workers, and they are often times unable to finish projects on schedule, costing them time and money." According to the previous survey, the share of builders reporting a shortage ranged from as low as 25% for building maintenance, to as high as 60% with carpenters and framing crews in some areas.
A few months later, the Associated General Contractors of America released a report corroborating the notion that while construction increased in more than 200 metro areas in the past year, 25% of firms reported labor shortages, forcing them to turn down work.
Why is this happening? The lack of young people entering the workforce, wages for construction workers declining, or poor industry reputation are all reasons why the construction industry could see a decline.
Whether you're a contractor, metal building erector, or CEO of a company, it's important to minimize the labor shortage effect on you and your business. Predicting the quality of the workforce or your future needs is almost impossible, but there are ways to protect yourself.
First, you can focus on determining a long-term talent strategy. Using market research and working with management, determine the type of skilled worker that best fits your company. As more qualified workers leave the workforce via retirement, its imperative to develop a proactive approach to hiring, and not just hire a person to fill a role when someone leaves. Understand that recruiting and retaining some of the top talent requires a plan in place.
Next, evaluate your current employees and what makes them perform on an acceptable level which will keep your company running smoothly. It's a really good opportunity to take an objective look at what motivates each employee. Employees like to feel invested in a company; as if they hold some sort of emotional stock in the business. If they feel like what they do on a daily basis matters, it will be easier to retain people and have them work harder for you.
Finally, a big concentration should be spent on hiring and training employees, especially if you plan on correctly managing your costs. This is your, 'action plan,' so to speak. After you plan to find the best people, go out and do it. For instance, contractors looking to find 'preferred' subcontractors need to build relationships and a referral system, guaranteeing them the ability to accept any work that comes their way.
To combat a labor shortage, some contractors and construction professionals have turned to modular construction. Metal buildings are traditionally erected faster than brick and mortar constructions, and builders are making a move into the industry because of the expedited process. Because of the ease and cost effectiveness of metal building erection, contractors are finding they can do more with less – and that helps the bottom line of the metal building manufacturer, the contractor, and the customer. It's a win/win/win situation.
Many companies are preparing for a lack of labor and increased material cost by finding ways to reduce build times and costs. Are you faced with labor shortages in your area? How do you plan to defeat them? Let us know!
Photo courtesy:
jphilipg
,
Elvert Barnes
---
---
« 10 Questions You Can't Ask During Interviews
Storing Pre-Engineered Metal Buildings Before Erecting Them »
PRICE A
STEEL BUILDING
IN MINUTES NOW!
---
Popular Posts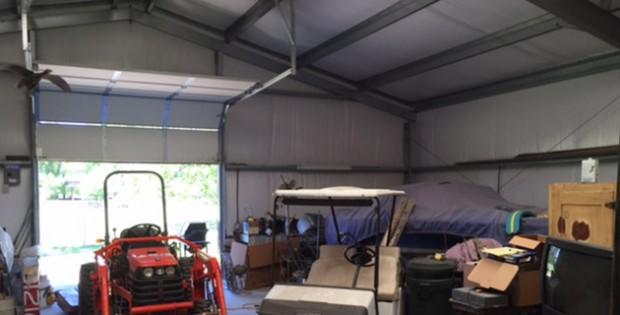 Will Adding a Steel Building Increase My Property Value?
I've seen steel buildings increase in popularity every day because builders use these durable, versatile and flexible construction solutions in every application. Not only have homeowners utilized a steel building for residential purposes, but builders have also made additions to their existing property. No doubt that a steel building garage will increase the value of a home,… …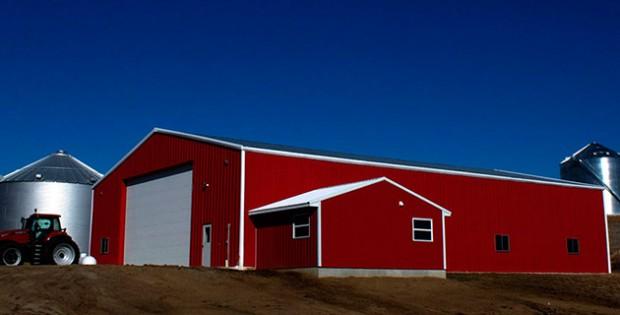 Steel Building Quotes: Get a Grasp on Prices and Estimates
What is the first step of a steel building project, or any construction project for that matter? After you decide to add a new garage, agricultural or commercial building to your property, you'll most likely start contacting steel building manufacturers for steel building quotes. From there, you can create a timeline for yourself and develop… …