START HERE: Price Your Building Now!
Storing Pre-Engineered Metal Buildings Before Erecting Them
It's not your birthday or Christmas, but somehow this day has a similar feel to it. Today is the day you take delivery of your pre-engineered metal building kit! Maybe you remember waking up on Christmas morning and running to the tree to see what Santa left you, right? After months or years of planning, your building is ready for the final step: the erection process.
I understand every buyer's situation is different. I recommend having a pre-arranged plan in place before you are ready to take delivery. You'll save yourself a great deal of time and trouble during the unloading and erection process just by having a plan. This plan includes an idea for what time of year you decide to take delivery of your building. In my experience, I see most people order buildings during the winter so they can receive their pre-engineered metal building kits in the summer!
If that's not in the cards for you, then it's paramount to find the correct storage solution. First of all, the accessories like insulation, doors and windows must be stored indoors. If you already have an erected building or steel pole barn, this is the ideal space to store these elements.
If you can stow the steel building components, we're talking all columns, beams, wall and roof panels, indoors, then I'd wholeheartedly advise you do so. If that's not possible, then lets go over some steps to make sure your pre-engineered metal building kit stays in good condition. The components need to be raised off the ground, not positioned on grass or on a concrete slab. You don't want to damage the ground, but more important, the package should be high enough off the ground to allow maximum air circulation. This deters people from walking on the kit components, and avoids ground moisture.
When I talk about storing your building, I'm really trying to make sure you realize that we need to avoid damage to the components, personal injury and precipitation and moisture. If water is allowed to remain for an extended period of time on primed parts like purlins or girts, the paint might gradually soften and the pigment might fade. So we have a simple solution. All bundles of parts should be stored at an angle to allow trapped water to drain. This will allow any water to run off the members. Don't forget to clean up any puddles that collect on rafters and columns as well.
Due to climate conditions like rain and humidity, nested metal panels are subject, to some degree, to staining or discoloration if water gets stuck between them. This stain is usually superficial, and shouldn't have an impact on the service life of the steel as long as it's not allowed to sit. If you see moisture of any kind on your equipment, dry the panels and store them in a dry area.
It seems like an obvious statement, but be sure to cover your component package in a tarp if they're to be left outside. This also helps to keep the steel dry and helps its ability to keep its strength in the long run.
One last piece of advice: Before you store your metal building, make sure to take a full inventory of all your parts and components. Confirm that you have all the correct pieces in your pre-engineered metal building kit and all the parts are in working order.
Now that you know all the helpful storage procedures, all that's left to do is erect your building!
Photo courtesy:
Mr. Thinktank
---
---
« Don't Let Labor Shortages Affect Your Bottom Line
How Much Does It Cost to Build a Metal Workshop? »
PRICE A
STEEL BUILDING
IN MINUTES NOW!
---
Popular Posts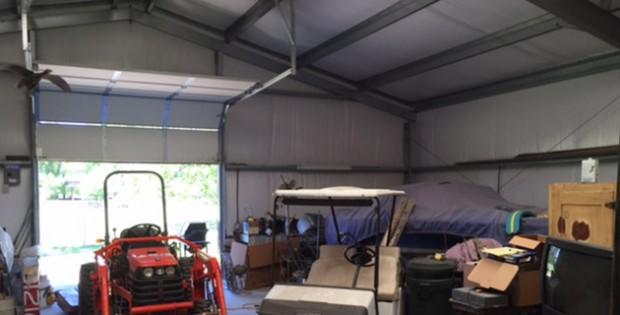 Will Adding a Steel Building Increase My Property Value?
I've seen steel buildings increase in popularity every day because builders use these durable, versatile and flexible construction solutions in every application. Not only have homeowners utilized a steel building for residential purposes, but builders have also made additions to their existing property. No doubt that a steel building garage will increase the value of a home,… …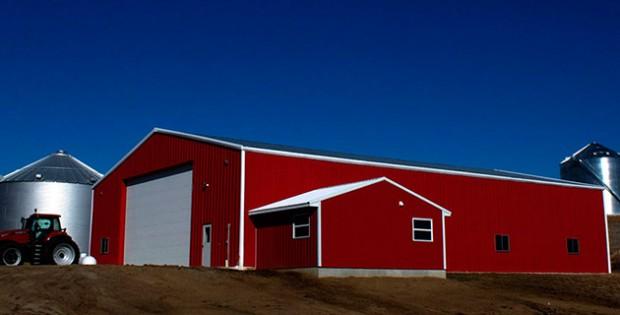 Steel Building Quotes: Get a Grasp on Prices and Estimates
What is the first step of a steel building project, or any construction project for that matter? After you decide to add a new garage, agricultural or commercial building to your property, you'll most likely start contacting steel building manufacturers for steel building quotes. From there, you can create a timeline for yourself and develop… …