START HERE: Price Your Building Now!
How Much Does It Cost to Build a Metal Workshop?
Do you need extra space to house your power tools and start some epic projects? Maybe you need an easy-to-erect, prefab metal workshop to house your crafts or photography studio. Whether you are taking your hobby to the next level or just tooling around on home projects, you will find the cost to build a metal workshop affordable.
How much does it cost to build a metal workshop? Total cost depends on exactly what you want. There are elements to take into consideration such as: How big do you want your building to be? How much money can you spend on your building? Do you want to add insulation? Allocate a part of your budget for gutters, windows and doors.
How long will it take to get a building permit in your city? Remember to calculate your own time into your budget. It takes time to plan for your building and make sure the different parts of the process are in place. Budget your time as well as your money to ensure your metal workshop project runs smoothly.
Think about how you will build out the interior. Will you need a sink? Will you need a bathroom? If so, be sure to include the cost of a plumber into your initial budget. Your plumbing costs don't have to break the bank. Shop around and get multiple quotes from different plumbers in your city to keep the cost to build a metal workshop low.
What type of floor will you need? Will a plain concrete slab floor work for your workshop? Stained concrete floors are becoming more and more popular for first time builders, and they make work for you. If you're building a creative art studio, will you need lots of windows for natural lighting. Your best bet when it comes to windows are self-framing windows–they are easy to install and provide the perfect fit on your building.
Make sure you budget for an electrician to provide lights and outlets for your space if you go that route. Whether you'll be cutting wood in your workshop or crafting your heart out, you'll need to plug-in electrical equipment. How much energy do hot glue guns and power saws need? Talk with your electrician to make sure you have enough energy wired to your building.
Will you be in your prefab metal workshop all year round? Then you'll need to insulate your building. Staying warm in the winter and cool in the summer is an essential part of staying happy with your workshop.
Once you've taken the time to really break down all of the elements you'll need for your workshop, start seeking bids from steel building suppliers. Make sure to ask them the right questions when you start shopping around. Do they use American-made galvanized steel? Do they use a purlin bearing rib system to ensure the best fit of your roof panels? Do they guarantee their paint for over 30 years? How does the supplier handle building framing? Do they use pre-galvanized purlins, girts and door jambs to protect against red rust during and after building construction?
Once you've thoroughly outlined your building needs, you will have a good idea of the cost to build a metal workshop. Whether you are building a tool shop, photography studio or external craft room, a steel workshop is your best bet for getting the space you need with a price you can afford.
Find out more about the cost of a metal workshop with Armstrong Steel's purchasing options.
Photo courtesy: 
Jakub Krechowicz
---
---
« Storing Pre-Engineered Metal Buildings Before Erecting Them
Utilize a Pre-Engineered Metal Building for your RFP »
PRICE A
STEEL BUILDING
IN MINUTES NOW!
---
Popular Posts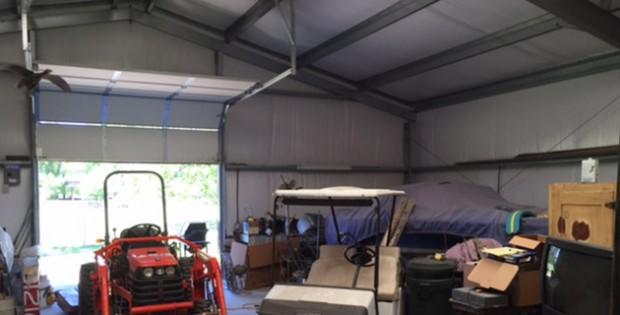 Will Adding a Steel Building Increase My Property Value?
I've seen steel buildings increase in popularity every day because builders use these durable, versatile and flexible construction solutions in every application. Not only have homeowners utilized a steel building for residential purposes, but builders have also made additions to their existing property. No doubt that a steel building garage will increase the value of a home,… …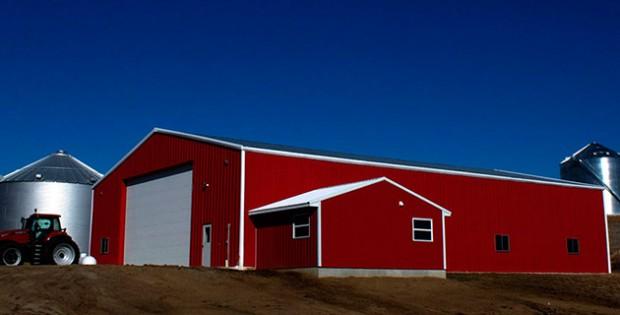 Steel Building Quotes: Get a Grasp on Prices and Estimates
What is the first step of a steel building project, or any construction project for that matter? After you decide to add a new garage, agricultural or commercial building to your property, you'll most likely start contacting steel building manufacturers for steel building quotes. From there, you can create a timeline for yourself and develop… …