START HERE: Price Your Building Now!
Do's & Don'ts When Hiring a Steel Building Contractor
So you decided to buy a pre-engineered steel building. First of all, congratulations on making the right decision! You are well on your way to realizing your dream. Once you go through Armstrong Steel's Direct Buy program, you're ready for the final step: delivery and erection. As you go through the process, you might realize you require a general contractor to help you with some or all aspects of the finishing stages of your building.
A general contractor is someone who manages all aspects of a project, including hiring and supervising subcontractors, getting building permits and scheduling inspections. Before you decide to hire one, consult this list of Do's and Don'ts to avoid falling victim to a scam.
DO your research. Talk to friends and family members who've had work done and evaluate the work if you can. Check online to find out the contractors online ratings and reviews from websites you trust, like the Better Business Bureau or Angie's List. Come up with a series of questions in advance to ask your contractor but also ask yourself what's most important in the erection phase and how the contractor can accomplish those goals to your liking.
DON'T wing it. Too many people succumb to 'rip-offs' because they pick a random company or blindly call the number on an ad. Search out the firm and see what you can find. These days, it's very easy for anyone to make a website which targets individuals looking to build or renovate their steel building. Find out how long the contractor has been in business and, most important, if this contractor has the proper licenses required to perform work in your state.
DO get competitive bids. To save money, don't be afraid to get up to three different quotes. You have the right to negotiate the best price for the best work. Every contractor knows they aren't the only game in town so a good one will work with you and help you understand industry standards and all aspects of your job.
DON'T simply pick the cheapest option. Lowest price doesn't always mean best value. Sometimes you have to spend a little money on a steel building to save money in the future. Don't agree to hire anyone who only accepts cash, pressures you into a decision, or wants you to use 'leftover' materials from a previous job. These are all signs of a scam, according to the Federal Trade Commission.
DO understand your contract. Surprisingly, some states don't even require a written contract. Even if your state doesn't force a contractor to make a written agreement, ask for one anyway. This makes your objective clear and provides a blueprint for your contractor to follow. Always agree upon and fill in each individual expense in the contract as well. You don't want to authorize a 'blank check' and be susceptible to markups down the road – even with the most reputable contractor! Get a detailed list on all materials, warranties and workmanship.
DON'T forget to keep records. Even if you have a written contract, you might encounter problems. Jot down all communication with your contractor (phone, email and personal conversations) and take 'before,' 'during' and 'after' photos of your project. Document everything! Plus, don't hire a contractor before you have a steel building supplier design your building! Buying a steel building from a contractor puts you at risk for hidden markups and fees!
As expensive as renovations and steel buildings can be, be sure you do the correct legwork ahead of time and during the process – this will save you money. Have you had good experiences with hiring contractors? Or, as a general contractor, what problems have you run into with the public? Let's hear from you below!
Photo courtesy:
USACE HQ
---
---
« Is A Steel Building On Your Christmas List?
Why a Steel Building is the Most Important Piece of Farm Equipment »
PRICE A
STEEL BUILDING
IN MINUTES NOW!
---
Popular Posts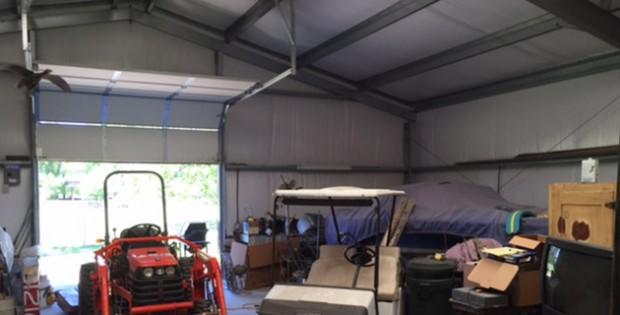 Will Adding a Steel Building Increase My Property Value?
I've seen steel buildings increase in popularity every day because builders use these durable, versatile and flexible construction solutions in every application. Not only have homeowners utilized a steel building for residential purposes, but builders have also made additions to their existing property. No doubt that a steel building garage will increase the value of a home, …
Will Adding a Steel Building Increase My Property Value? Read More »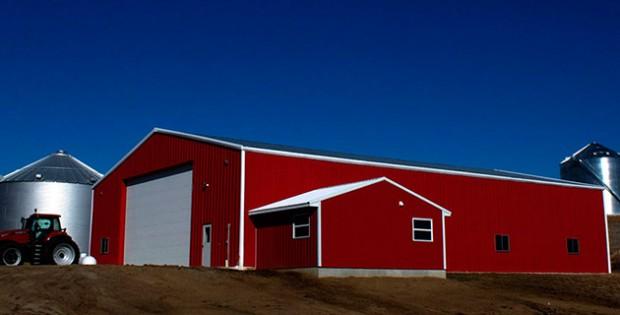 Steel Building Quotes: Get a Grasp on Prices and Estimates
What is the first step of a steel building project, or any construction project for that matter? After you decide to add a new garage, agricultural or commercial building to your property, you'll most likely start contacting steel building manufacturers for steel building quotes. From there, you can create a timeline for yourself and develop …
Steel Building Quotes: Get a Grasp on Prices and Estimates Read More »