START HERE: Price Your Building Now!
Is A Steel Building On Your Christmas List?
Put yourself in the Holiday spirit. You know the words to, 'Santa Claus is Comin' to Town,' right? It doesn't matter if you're on Santa's naughty list this year, Armstrong Steel will help you with every step of your steel building purchase. Ready to relocate your small or home-based business? Now is the perfect time to add that metal building to your Holiday Wish List. Here's why:
Peak Season
As your small business becomes more successful, your customer and inventory needs will grow, so too will your space needs. Whether you are storing equipment or erecting a workshop for more employees, a steel building should be on your radar. Now is the ideal time to buy. Smart builders will order their building in the fall/early winter and be ready to have their metal building delivered in the spring. We take orders year round, but we consistently see people act during the winter. There is a natural sequence of steps you must take and precautions to follow before your steel building arrives. The timeline is pretty much up to you – take your time and work with your project manager to perfect your approval drawings before we release the building into our fabrication schedule. Once you've approved your drawings, you can begin the permitting or loan process during the winter months. It's ideal to schedule your delivery for the spring time and be ready for move-in with ideal weather building conditions.
A Local Builder Network
Our pre-engineered steel buildings don't come from the North Pole! Working with local professionals gives your the peace of mind of working with builders who are familiar with our buildings. If working with a local builder isn't what you're looking for, there are other options that might be right for you.
Tax Benefits
It's all about saving money this holiday season. With all the cash you'll be spending on gifts for your family, wouldn't it be nice to get something back for you? When buying a steel building, you might be eligible for tax incentives and rebates. You might qualify for these rebates, available to building owners, homeowners and contractors if you follow specific energy efficiency standards for instance, or meet other criteria for commercial use. Ask your project manager to assist you in finding these tax credits or rebates.
Talk to a Steel Building Expert this holiday season. Would you really want a bunch of elves putting your prefabricated steel building together? We didn't think so.
Photo courtesy:
Bob Jagendorf 
---
---
« Solar Energy and Steel Buildings
Do's & Don'ts When Hiring a Steel Building Contractor »
PRICE A
STEEL BUILDING
IN MINUTES NOW!
---
Popular Posts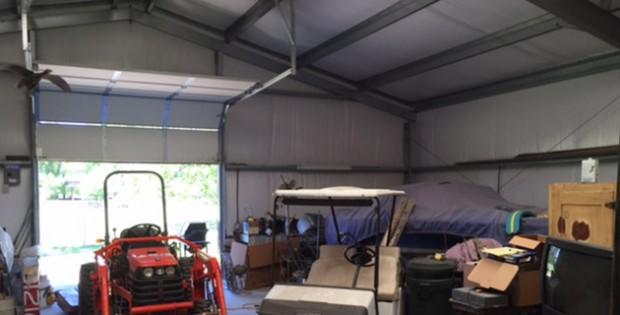 Will Adding a Steel Building Increase My Property Value?
I've seen steel buildings increase in popularity every day because builders use these durable, versatile and flexible construction solutions in every application. Not only have homeowners utilized a steel building for residential purposes, but builders have also made additions to their existing property. No doubt that a steel building garage will increase the value of a home, …
Will Adding a Steel Building Increase My Property Value? Read More »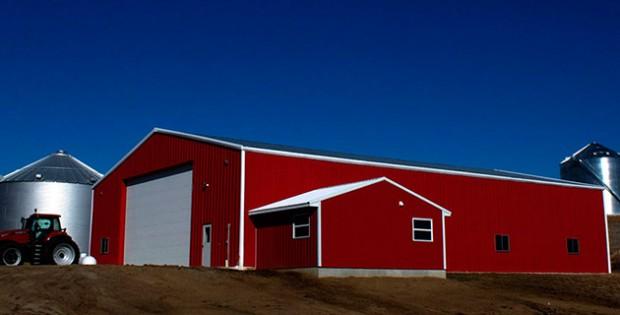 Steel Building Quotes: Get a Grasp on Prices and Estimates
What is the first step of a steel building project, or any construction project for that matter? After you decide to add a new garage, agricultural or commercial building to your property, you'll most likely start contacting steel building manufacturers for steel building quotes. From there, you can create a timeline for yourself and develop …
Steel Building Quotes: Get a Grasp on Prices and Estimates Read More »