START HERE: Price Your Building Now!
The Expert's Guide to Planning Your Shipping and Freight
In your mind, what's the best part of a metal building purchase? Is it seeing your vision on paper for the first time? What about the ability to make additions in the design process, or finally erecting the building?
When does the project take shape and come alive for you? Many of the people I speak with say planning the delivery is when the experience truly becomes real. I want to keep this process as exciting as possible for you. You're so close to completion!
After your metal building has been released for fabrication and our engineering department has completed your shop drawings, you'll work with me or a member of our logistics team to plan the next step of the process. Now is the time we will start looking at the production schedule and figure out when we can slot your delivery and reserve your trucking and freight. At this point, you can make plans to schedule your equipment and crew. Keep in mind, every customer goes through a different journey and operates under their specific circumstances. Some people don't need to hire a crew because they plan on erecting a building themselves. Others will need an erection team.
Before we schedule your delivery, you need to verify that your job site is ready. A 48-foot trailer with a 30-foot cab is coming to drop off your building components. It needs to be able to gain access to your property! Don't just think about your job site; expand your concentration to possible obstructions and obstacles that might be out of your control. Is there a bridge on the way to your land that won't support the weight of the truck? The weight alone of the load can be over 45,000 pounds! You don't want your delivery derailed by a shoddy roadway or another unrelated construction site in the area. Can the ground itself carry the weight of the truck? Also, if you plan to pour your foundation, make sure you allow it plenty of time to cure. Take these factors into account.
Now it's time to schedule your delivery. You'll get a delivery notice from our shipping department, with all pertinent information about your building delivery included, like your C.O.D. amount, equipment info, and parts list. Metal building delivery is typically scheduled for the first thing in the morning.
Next, we'll reserve your freight. There are a few possibilities that come with this step. You can shell out more cash by paying for your freight in full. That way, your building components won't come with another customer's order. Or, you might be eligible for freight consolidation options, which have the potential to save you some money.
If you order add on's and building accessories like overhead/roll up doors and insulation, they will come straight from the supplier. Since most folks don't have the room to store these accessories, generally the supplier will work directly with you and determine a delivery date. There are many working parts to this process, and we'll give you plenty of enough advance notice to make your arrangements.
When the day comes to take delivery of your building, there are only a few steps left. The building components will arrive banded in bundles. The driver will give you a load list that you will use to account for all the bundles that belong to you while you're off-loading. You'll give your cashiers' check for the balance owed to the driver prior to unloading the building. After the driver is on his way, you will have a week to go through all the material, item by item, according to the inventory list that we emailed to you previously. Unload the building with the assistance of a forklift or different type of machinery that you arranged to have on your job site.
We know you're excited to erect your metal building and we'll do whatever we can to help you. Follow these steps, and you'll be ready to take the delivery of your dreams.
Photo courtesy:
David Guo
---
---
« Steel Workshop Tool Review: SpeedHex FlipOut Cordless Driver
Year-End Checklist for Church Treasurers and Bookkeepers »
PRICE A
STEEL BUILDING
IN MINUTES NOW!
---
Popular Posts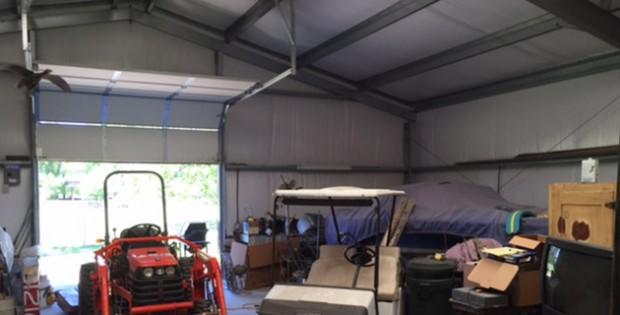 Will Adding a Steel Building Increase My Property Value?
I've seen steel buildings increase in popularity every day because builders use these durable, versatile and flexible construction solutions in every application. Not only have homeowners utilized a steel building for residential purposes, but builders have also made additions to their existing property. No doubt that a steel building garage will increase the value of a home,… …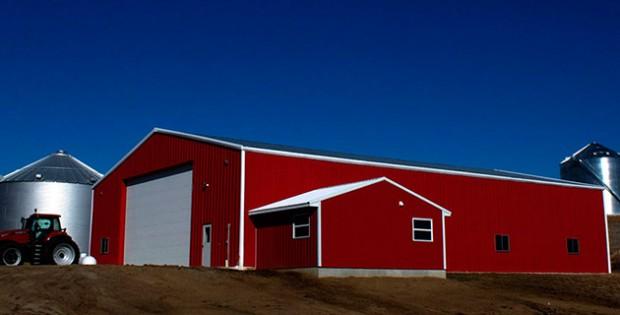 Steel Building Quotes: Get a Grasp on Prices and Estimates
What is the first step of a steel building project, or any construction project for that matter? After you decide to add a new garage, agricultural or commercial building to your property, you'll most likely start contacting steel building manufacturers for steel building quotes. From there, you can create a timeline for yourself and develop… …