START HERE: Price Your Building Now!
Steel Workshop Tool Review: SpeedHex FlipOut Cordless Driver
When I review tools, I look at a variety of factors. First, I try to review something I think you would want. If it's a new idea or provides an innovative function, I have to take it for a spin. When I first saw the FlipOut Cordless Driver, I knew I had to get my hands on it.
When you're trying to get work done, there's nothing more frustrating than working in hard to reach areas or where you can see what you're doing. That's where the Flipout Driver comes into play. This tool has three pivoting joints, and the head rotates a full 360 degrees so you'll be able to drive screws at any angle. Have you ever seen pictures or videos of industrial robots in automobile factories? The FlipOut driver is based off this design.
With all three joints working in tandem, there are 380 possible positions to let you reach where you need to reach and get at tight, out-of-the-way spaces. If you have ever needed to perform repairs on your motorcycle or replace a screw in a constricted place near your furnace, the FlipOut can be adjusted and you can maneuver it into even the smallest area. Tired of stripping screws because of bad angles? Just adjust the head to the angle you need, and it's easy to attack a screw straight on.
The torque specs are modest – 50 to 65 pounds per inch, which I consider practical for a household power cordless screwdriver. The speed is listed at a minimum of 170 RPM. This tool is ideal for homeowners and would fit into a role in your steel workshop, but it's by no means a heavy-duty tool.
Like many other screwdrivers before it, the kit comes standard with a 19-piece bit set, with hex, square and Phillips heads. The lithium-ion battery is charged via wall-pluggable A/C charger, and only takes 45 minutes to reach full charge. I found that this tool could hold a charge for a long time, in fact, SpeedHex claims it can last a full year if it just sat in a drawer in your steel workshop.
For some of you, the function of a 360° driver will be enough of a reason to run out and buy it versus a standard, bulky driver. I like the idea of the design behind it, but I found the adjustable part of the head to be a little awkward. The trigger is situated at an acceptable place on the tool, but I'm not a huge fan of the placement of the forward/reverse direction button. It's in an area where it can be bumped and disrupted without much difficulty. But then again, I have big hands!
I think the tool looks nice and has tremendous appeal for a plumber, electronics installer or hobbyist. It's an inventive approach to a normal screwdriver, and is sure to get screws out of several jams and tight spaces. I've seen drivers with rotating heads or moving parts before, but this driver might be the first of its design. I'm really interested in its durability and how many uses I can get out of it. Like I said before, this is a tool I'd use in my steel workshop, but not on my steel workshop.
The FlipOut is available online or at select hardware stores in your area. When it was first released, it came with a hefty price tag. Now it sells for around $40 and would be a great tool to buy during or after the holiday season.
If you're a power tool enthusiast like I am, check out our Contractor Central blog. We'll review a new tool once a month, so check back frequently!
Photo courtesy: SpeedHex FlipOut
---
---
« How Paying Rent is Holding Back Your Business Growth
The Expert's Guide to Planning Your Shipping and Freight »
PRICE A
STEEL BUILDING
IN MINUTES NOW!
---
Popular Posts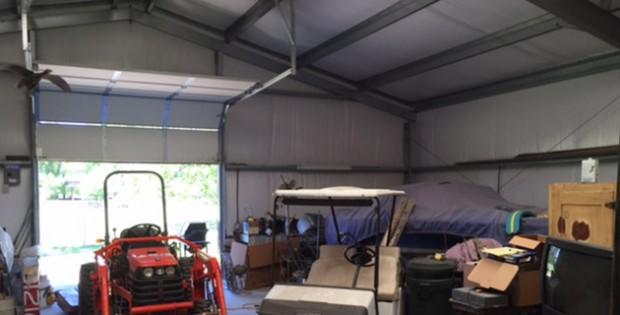 Will Adding a Steel Building Increase My Property Value?
I've seen steel buildings increase in popularity every day because builders use these durable, versatile and flexible construction solutions in every application. Not only have homeowners utilized a steel building for residential purposes, but builders have also made additions to their existing property. No doubt that a steel building garage will increase the value of a home, …
Will Adding a Steel Building Increase My Property Value? Read More »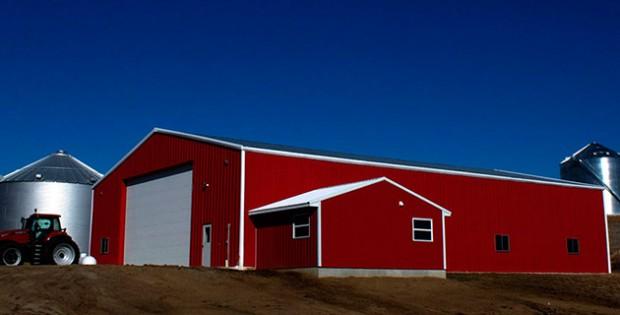 Steel Building Quotes: Get a Grasp on Prices and Estimates
What is the first step of a steel building project, or any construction project for that matter? After you decide to add a new garage, agricultural or commercial building to your property, you'll most likely start contacting steel building manufacturers for steel building quotes. From there, you can create a timeline for yourself and develop …
Steel Building Quotes: Get a Grasp on Prices and Estimates Read More »