START HERE: Price Your Building Now!
The Formula to Winning More Construction Bids
You're not a professional athlete, but to you, every day is still a competition. While a football player might hit the field, or a baseball star may spend more time in the batting cages, you, and general contractors like you, spend time developing bidding strategies to become more profitable. That's your version of practice. And like professional athletes who pattern themselves after the legends that came before them, you look at companies and businesses that have had success.
What are they doing that allows them to flourish? What makes them so special?
First, successful general contractors understand a bid, a winning bid, is NOT ALL ABOUT MONEY. While cost might be the most important factor to your customer, they still expect a level of quality, regardless of price quoted to them. It's up to you to deliver.
When it comes to winning more construction bids, the devil is in the details. Think out of the 'customer box,' for a moment, and consider how any person reacts when they're presented with information. It creates a bond, a level of trust. You're providing a certain amount of trust by showing that you took the effort to work out every detail, large or small, even while knowing this labor could be for nothing.
There are details that will come easier, such as understanding the risks you intend to put your company through. Do you have enough working capital to complete each facet of the project without delay or cost increase? Of course, you want to bid on jobs in which you can meet or exceed the customer's expectation. But by analyzing your risk, you can work to ensure that you can complete a project on time and on budget. Going through the risk analysis process guarantees accuracy, and here we are back at trust. Your customers will trust your timeline and careful planning.
You can also win more bids by having a specialty. Lots of general contractors I know are able to win several bids a month because they tell their customers about the extensive benefits of a steel building, and how they have lots of experience erecting these structures.
Now let's begin the process of winning this bid. Before you prepare your RFP, visit the proposed project site. If you don't do this already, make it a part of your process. Get to know the area, visualize the building on the property, and identify causes of concern or potential problematic situations. It shows your customer you have the resources to prepare and handle the complete job, and hopefully it allows you to understand them. Ask them questions. Are they first time builders? Home owners? Small business owners? In your RFP, you'll be able to appeal to their interests and target the correct market while allowing your business to stand out.
This might be a good time to mention the use of presentation skills. Whether written or oral, presentation is part of business. I realize some people are more comfortable speaking in front of others, but anyone can learn good techniques and skills to expand their level of confidence and performance when speaking. Contractors that win bids have this skill in their arsenal.
After your review of the property, write out everything on the proposal. Create a timeline, and include how long you think each step will take. Depending on the scope of the project, you might want to use BIM (Building Information Modeling) Management or other helpful technology to streamline your workflow. Include any subcontractor work and all the work of which you'll be directly responsible. Be honest and thorough. That means detailing all labor and material costs and discounts. Your customer wants to see how much money they're saving by selecting you!
Double check the proposal, and clarify it to the best of your ability. Just because you know what each itemized line means, doesn't mean that your customer does. 'Lump sum' costs are also a big red flag to the consumer. Explain every item and expense clearly and legibly. Better yet, use a computer or word processor. Be sure to provide your licensing paperwork if requested.
Put the past to good use! It's for your benefit, as well as the customer's gain, if you include past projects and references on your RFP. Your customer will be able to see the buildings you've completed, and you have a pattern to follow. Recall the awesome steel building you erected a few months ago? Show it off with pride!
Finally, be ready for questions and have a negotiation plan. Many consumers might want to haggle, and while you don't necessarily have engage in that activity, be prepared for it if and when it comes.
That's it! You might have most of these practices already incorporated into your business plan. I've found that most general contractors who mention the benefits of a steel building and follow these methods are usually the most successful. Do you have any advice to add to this winning formula? Tell us in the comments section below!
Photo courtesy:
Martinelle
,
USA CE
,
Tom Brown
---
---
« What Keeps Churches From Growing?
Is Your Small Business Reaching Its Growth Potential? »
PRICE A
STEEL BUILDING
IN MINUTES NOW!
---
Popular Posts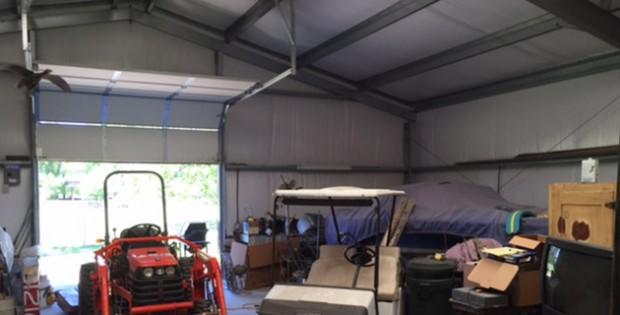 Will Adding a Steel Building Increase My Property Value?
I've seen steel buildings increase in popularity every day because builders use these durable, versatile and flexible construction solutions in every application. Not only have homeowners utilized a steel building for residential purposes, but builders have also made additions to their existing property. No doubt that a steel building garage will increase the value of a home,… …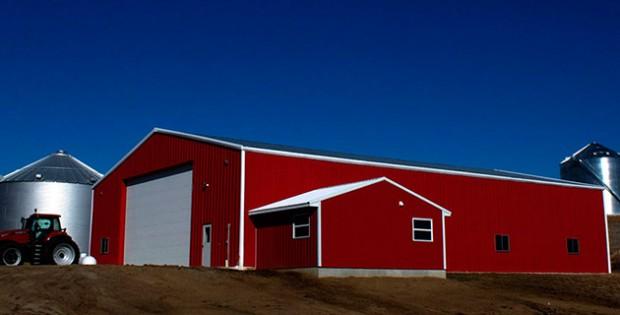 Steel Building Quotes: Get a Grasp on Prices and Estimates
What is the first step of a steel building project, or any construction project for that matter? After you decide to add a new garage, agricultural or commercial building to your property, you'll most likely start contacting steel building manufacturers for steel building quotes. From there, you can create a timeline for yourself and develop… …