START HERE: Price Your Building Now!
Get a Savvy Steel Building Manufacturer in Your Corner
In most major projects or undertakings in life, you need somebody to be there for you. Something or someone to back you up, assist in any way, and set you on the path to success. The Lone Ranger had Tonto, Sherlock Holmes had Dr. Watson, Rocky Balboa had Mickey Goldmill, and Wayne Campbell had…well…he had Garth Algar. But we're talkin' more than a made up sidekick or special character here! You need support from conception to completion! When you want to begin a pre-engineered steel building project, you need a real partner in your corner, but how do you know if you've found one or not? 
What qualifies as a manufacturer?
First, you should be sure you're speaking to an actual steel building manufacturer, meaning a company that makes their own product. Steel building manufacturers are able to design, engineer and fabricate a pre-engineered steel building because they actually have their own engineers, detailers and an manufacturing facility. Manufacturers sell directly to the public – no expensive middleman necessary! Steel building manufacturers have much more control over the entire process of a steel building project, and can assist a customer from conception to completion. Manufacturers own and operate their own factory, and some even have in house detailers and engineers.
A broker will sometimes refer to themselves as a 'contract manufacturer,' meaning they will not be able to manufacture a steel building. They do not have the proper facilities. A broker will shop your information around and find the cheapest manufacturer to fabricate your building. The quality assurance is then left up to the lowest bidder to perform all the checks and balances without even speaking to the customer. Most likely, the design and engineering of a pre-engineered building will also be outsourced to a different company. These companies are purely expensive middlemen, and do not make their own product.
There should be perks
A quality steel building manufacturer will want to help you get the best pre-engineered steel building for your needs. It makes sense, right? If you choose to buy a product from a company, you've invested in the company name and quality of the product. How would you feel if you knew the company you purchased from turned around and bought a product from someone else, and signed their name on it? You make a promise to yourself NOT to purchase that particular product, but the broker didn't make the same promise. It's simple: know exactly who is manufacturing your steel building.
When you purchase directly from a steel building manufacturer, you're guaranteed communication with a dedicated project manager. You'll be able to review plans, make changes and add accessories as you watch your steel building come to life. Don't let a company pick your doors and windows for you! Do you know how much they cost, or how much they are getting marked up? Pick your gutters, downspouts, doors, windows and insulation yourself. Plus, with a manufacturer, you'll be able to plan for your delivery and keep control over the entire process. What happens if you purchase from a broker, and your building arrives with missing pieces, or the parts don't line up correctly? Do you think the steel building broker will care?
Check the work
Once you've found a steel building manufacturer, ask for testimonials and to see other projects the manufacturer has completed. Look online to see what other steel building owners have to say about their building. Also, ask about different resources the company offers. Will they offer blogs and articles to help point you in the right direction. Many first time builders are looking for more information about different types of construction material, and it's important to find a steel building supplier who wants to help you realize your building dreams, even if you don't choose them. Look for a wide variety of steel building guides and other means to help you make the best building decision for you and your budget.
In the end, a savvy steel building manufacturer is going to care about your project and do everything in its power to ensure your project is a success. That's exactly who you want in your corner when it comes time to build a steel building.
---
---
« Here's The Easiest Way To Save Money on a Steel Building
A Quick Guide: Clear Span Metal Buildings »
PRICE A
STEEL BUILDING
IN MINUTES NOW!
---
Popular Posts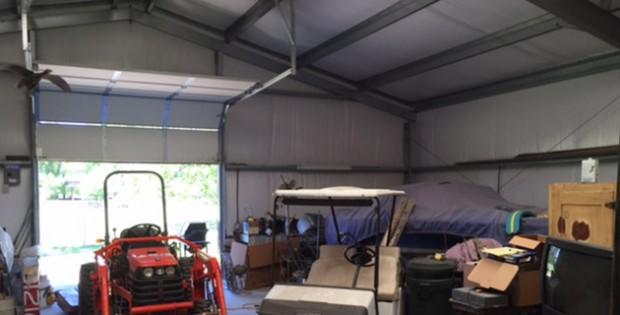 Will Adding a Steel Building Increase My Property Value?
I've seen steel buildings increase in popularity every day because builders use these durable, versatile and flexible construction solutions in every application. Not only have homeowners utilized a steel building for residential purposes, but builders have also made additions to their existing property. No doubt that a steel building garage will increase the value of a home,… …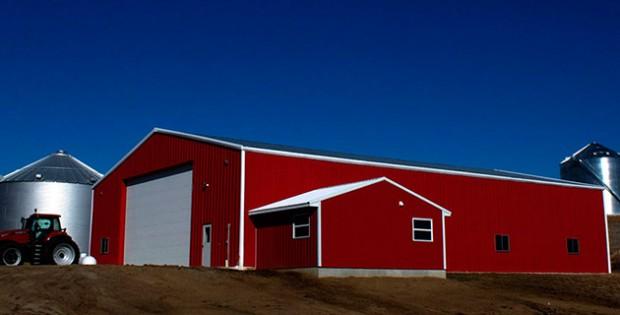 Steel Building Quotes: Get a Grasp on Prices and Estimates
What is the first step of a steel building project, or any construction project for that matter? After you decide to add a new garage, agricultural or commercial building to your property, you'll most likely start contacting steel building manufacturers for steel building quotes. From there, you can create a timeline for yourself and develop… …