START HERE: Price Your Building Now!
An Optimal Building Material for Accessory Dwelling Units 
Large families who live with extended family members often find themselves running out of space. In many scenarios, simply moving family members into a new home is not feasible. Especially for older or senior family members who need a little extra care. When you find yourself out of space in your main dwelling, consider building an accessory dwelling unit on your property. Prefab metal buildings can provide additional space for senior members of your family, in-laws, and other extended family to feel at home. 
What is an Accessory Dwelling Unit?
An ADU (accessory dwelling unit) is not the same as a guest house and is a step above an in-law suite. What is the difference between an ADU and a guest house? ADUs are permanent structures built on your property that have their own kitchens and bathrooms, allowing them to be more self-contained from the main home on the site. These units allow more privacy for families while keeping the needed close proximity for safety and support.
ADUs can be useful for families who need to care for their elderly parents or families who have family (parents, in-laws, sisters, brothers, etc) move in to help with family childcare needs. Some call these buildings granny flats or mother-in-law houses. Regardless of what name you give them, a pre-engineered steel building built to your unique specifications benefits the whole household. 
ADU Building Materials  
You have many options to choose from when designing your new structure. You can choose a  small, loft-style room, detached from the house, or a larger, 1-2 bedroom house. In-law or senior houses are traditionally fairly small and act more like an extension of your existing home. They can be built from a variety of materials including wood, stone, concrete, fabric, and steel. Some of these building materials are more durable than others and their costs vary. When selecting which material will best suit your needs, there are a few things to keep in mind.
Building Material Considerations
Climate & Environment
Does your area have high winds, heavy snow, earthquakes etc 
Aesthetics
Do you want your new dwelling to match your main dwelling? Are there any HOA guidelines for ADUs in your neighborhood?
Budget
How much do you plan on investing in your accessory dwelling unit? How much will the upkeep cost over time? Some building materials are less expensive upfront but run a fairly high maintenance bill over the years. 
Size
How big would you like the structure to be? How much space do you have available for it? Each material's structural design is altered for integrity according to the span of the building. 
Intended Lifespan
How long do you plan on keeping this structure up? Chances are for an ADU the structure is intended to be used for several years or decades. 
Building an ADU vs Buying a Bigger Home 
Many families in bigger cities such as San Francisco are buying large properties as a family, adding a smaller prefab metal building in the backyard and turning it into a cottage for parents and grandparents. Housing prices have skyrocketed over the years, the bigger the house the higher the price. Buying a larger
property as a family means the family stays together and the price of the house is more affordable. Steel structures with foundations also increase your property value over time, similar to a single-family home property value increases. Building an ADU also allows for more freedom and privacy for all family members. If there is ever a point where the new buildings need changes, it can be adapted and repurposed easily. 
Prefabricated steel structures can add value to your life and your financial portfolio. Building an accessory dwelling unit for your parents, in-laws, grandparents, and or family members is an investment in your future and theirs. Learn more about how steel structures can work for you and your growing family's needs with Armstrong Steel. 
Photo courtesy:
oosoom
,
Allan Ferguson
---
---
« What Does Your Airplane Hangar Need?
5 Ways Contractors Can Make Money in the Winter »
PRICE A
STEEL BUILDING
IN MINUTES NOW!
---
Popular Posts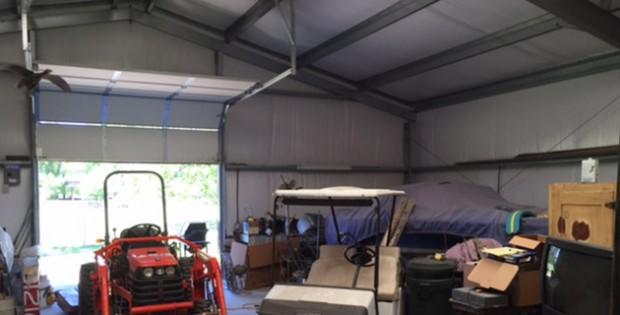 Will Adding a Steel Building Increase My Property Value?
I've seen steel buildings increase in popularity every day because builders use these durable, versatile and flexible construction solutions in every application. Not only have homeowners utilized a steel building for residential purposes, but builders have also made additions to their existing property. No doubt that a steel building garage will increase the value of a home, …
Will Adding a Steel Building Increase My Property Value? Read More »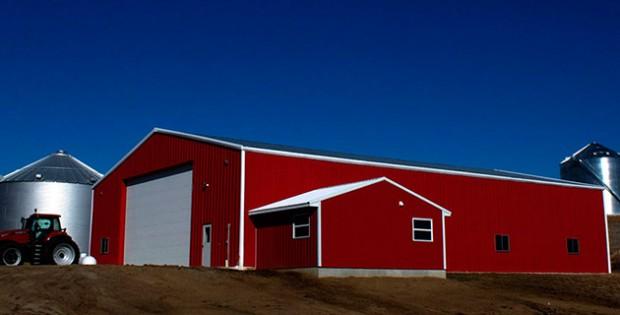 Steel Building Quotes: Get a Grasp on Prices and Estimates
What is the first step of a steel building project, or any construction project for that matter? After you decide to add a new garage, agricultural or commercial building to your property, you'll most likely start contacting steel building manufacturers for steel building quotes. From there, you can create a timeline for yourself and develop …
Steel Building Quotes: Get a Grasp on Prices and Estimates Read More »