START HERE: Price Your Building Now!
How Hiring a General Contractor Can Affect Your Final Building Project's Price
Walk out into your backyard. Look out the window of your house. Are you standing with your hands on your hips right now?
Something is missing.
If you've had this thought before, it might be time to invest in a pre-engineered metal building. Do you need the extra space for your power tools and lawn equipment? Is your garage packed to the brim? Don't throw away everything you've accumulated over the years! At this stage of your decision process, where do you go? There are so many ways to get a steel building on your property. How do you choose what to do next?
As a customer, you need to make the best decision for your particular situation. What works for you might not work for the next person, or 100 people after that. There are approaches and tactics that you can use to obtain the best price on a steel building, but to get the best deal on your overall building project, sometimes it's more about who you buy from, than how you buy.
Your first option is a turnkey solution. A turnkey project can be sold to a consumer as a completed project. This kind of solution is available for people looking for one-stop shopping. The contractor selling the building will manage the project, from design to completion. But these solutions aren't always the best for your particular building needs. They may add everything for you, but are you able to truly customize it and make it yours? If you decide to go this route, ask yourself how a contractor can give you a turnkey price? Do they know that this building is exactly what you're looking for? Have they been to your job site? How do they "estimate" prices for the foundation, labor, and accessories in your specific area?
Your second option is a steel building provider. With this option comes choices. Do you have specific dimensions in mind? How about roof pitch? Would you like a hand in designing exactly what's on your property? Steel building providers offer the opportunity to take advantage of the Direct Buy process and let you fully tailor your steel building exactly the way you want it. You can control the process and pick your own accessories like doors, windows and insulation, and you know ahead of time the individual costs for each additional add-on, and more important, you get to manage these variables, yourself.
Let's look at it this way – in a past blog, we offered the following analogy: If you want a computer, you can buy the 'off the shelf' version that comes with everything you need, or you can buy each piece – the mouse, keyboard and monitor – separately. With the second option, you have more control about what you buy, the quality of the equipment, and what you add on to the computer. The downside to the first option is the whole computer package might be bloated with unnecessary features. Even if this option seems cheaper and easier initially, there might be costs down the road associated with a lesser quality product.
With some retail buildings, sold by contractors, you can run into the same issue. Contractors can hide mark ups in the design process because they get to pick what goes into your project. You'll never know the difference, because they take care of everything for you. A steel building supplier will provide you with an itemized list of costs, so you'll never be subject to unseen overages, or disappointment in your project.
Let's be crystal clear – we're not bashing contractors here. You can still benefit from a contractor by making use of the Direct Buy process, then getting multiple quotes and choosing the best contractor to erect the building for you. In fact, for huge projects, we suggest having a contractor to help you with the erection process. That could affect your final building project's price – positively. They can focus on erecting the building, and you can reap the rewards.
Buying from a general contractor might force you to deal with possible hidden markups on an unknown brand name building. That could affect your final building project's price – negatively.
Either way, a good contractor will still save you some money by erecting the building quickly and efficiently, and you'll be on the path to long-term savings with your custom pre-engineered metal building.
Photo courtesy:
USACE
---
---
« Has Your Business Revenue Flatlined? There's Still Hope.
Are You Ready for a New Business Facility? »
PRICE A
STEEL BUILDING
IN MINUTES NOW!
---
Popular Posts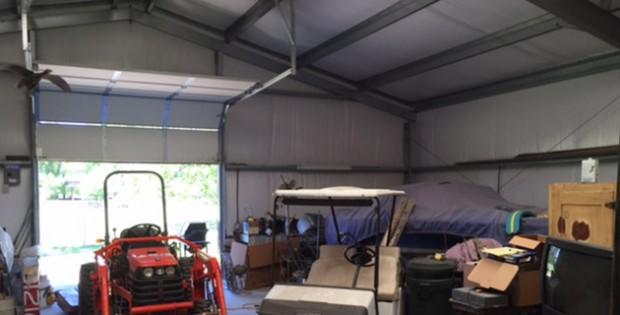 Will Adding a Steel Building Increase My Property Value?
I've seen steel buildings increase in popularity every day because builders use these durable, versatile and flexible construction solutions in every application. Not only have homeowners utilized a steel building for residential purposes, but builders have also made additions to their existing property. No doubt that a steel building garage will increase the value of a home,… …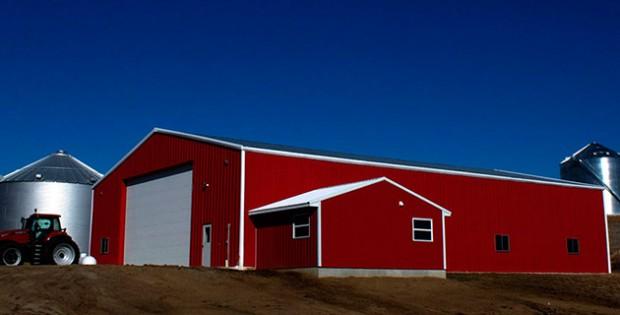 Steel Building Quotes: Get a Grasp on Prices and Estimates
What is the first step of a steel building project, or any construction project for that matter? After you decide to add a new garage, agricultural or commercial building to your property, you'll most likely start contacting steel building manufacturers for steel building quotes. From there, you can create a timeline for yourself and develop… …