START HERE: Price Your Building Now!
The Cheapest Metal Buildings are, Often Times, a Trap
First time builders, buyers, and shoppers are savvier than ever in 2014. Businesses are constantly coming out with new ways to influence consumers, and at the same time, those consumers are finding new ways to gauge the marketplace and compare brands and services. With just a few seconds on a smartphone or tablet, you can make a decision on a purchase based on a variety of factors.
What is usually the biggest factor when determining what or where to buy? I'm sure most people already know the answer. According to a report from a marketing research company called The NPD Group, price trumps sales, special deals, customer service and convenience as a factor in deciding where to shop for the majority of U.S. consumers.
No surprise there. Who wouldn't want the best products at the lowest price? We all want to save money. But sometimes it's not so cut and dry. The 'cheapest' option upfront might end up costing more in the long run. We want to warn you – the cheapest building can be a trap.
How can we make this claim? First, let's get in the right frame of mind. Anytime you're prepared to spend a substantial amount of money, you need to think of it more as an investment, rather than just a purchase. As you develop a budget for your metal building, of course, it's important to stick to it. Only you have an idea what the dimensions of your building should be, and how much you want to spend on accessories like windows, doors, and insulation. In many ways buying a metal building is like buying a computer. You can pick from many different vendors and manufacturers, and you're normally given two options. The first is a box that contains everything that you will need to use your new computer – a keyboard, mouse, monitor, and a tower. In many cases this option is cheaper and easier. The second option is to buy all the components listed above and assemble your own computer set up. This option takes a little time and understanding of the individual elements, but provides better quality than the prepackaged box for about the same price. There is a reason your nerdy nephew built his own computer instead buying of the "off the shelf" package. He was able to maintain his budget and value while getting exactly the components he wanted. We take this same approach with steel buildings. We assign you a steel building nerd to help you pick out the right components, stay in your budget and get exactly what you want.
When you go through a comparative cost/benefit analysis of a metal building, what do you find? How long will they last? Pre-engineered metal buildings are structurally designed to last several decades, and are resilient enough to withstand all types of inclement weather. Customers also save on the erection process. Typically, pre-engineered metal buildings can be erected in less time than traditional construction.
Why do we tell you to beware of the building with the lowest price? We want you to save money, but at face value, the cheapest price might sound like an unbeatable deal when it's quite the opposite. Traditional construction could result in costly on-site delays when parts are missing, or lumber is fabricated into trusses on your job site. Pre-engineered metal buildings are fabricated in a factory and arrive at your job site ready for erection. Why save money on the initial purchase, just to see your savings vanish because labor costs increase? Often times, the cheapest buildings have more hidden or unplanned costs down the road, and they will add up.
Most people buy a building from Armstrong Steel because of the cost over the lifetime of the metal building. Wood structures may be cheaper, but don't come with a structural warranty or may not be commercial grade. In 10 years, that wood building on your property might be a liability, not an asset. The structure could be compromised; it's susceptible to leakage, pests or mold and may have no value other than the purpose it serves on the property. Now your property value hasn't increased. More than likely, it's depreciated. Sounds like a trap to me.
A metal building is a long-term investment. When you plan your building purchase, factor in the cost of each building over its estimated lifetime, but also take a look at the extended benefits over the building's lifespan. A building that requires little to no maintenance or doesn't require any replacement parts holds a noticeable advantage. That's a metal building for you.
Some metal building brokers might offer deals that are too good to be true, but aren't customized to your unique specifications. Each Armstrong building is designed with a particular set of zoning codes and loads for your specific area.
You have many choices when it comes to your next building project. Don't fall into a trap just because the preliminary cost is low. Get started on pricing a steel building and experience the long-term savings of an Armstrong Steel Building today.
Photo courtesy:
Steven Depolo
---
---
« Will You Save Money By Hiring A Superintendent?
You'll Never Believe That 'One Size Fits All' Again After Reading This »
PRICE A
STEEL BUILDING
IN MINUTES NOW!
---
Popular Posts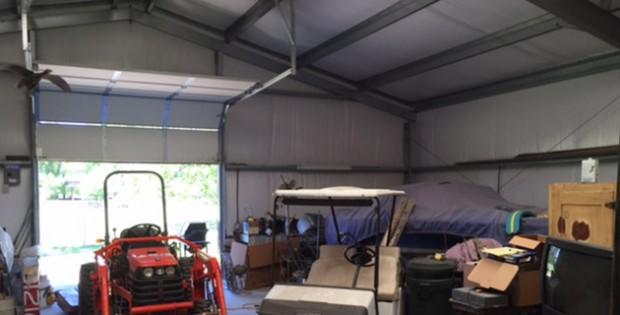 Will Adding a Steel Building Increase My Property Value?
I've seen steel buildings increase in popularity every day because builders use these durable, versatile and flexible construction solutions in every application. Not only have homeowners utilized a steel building for residential purposes, but builders have also made additions to their existing property. No doubt that a steel building garage will increase the value of a home,… …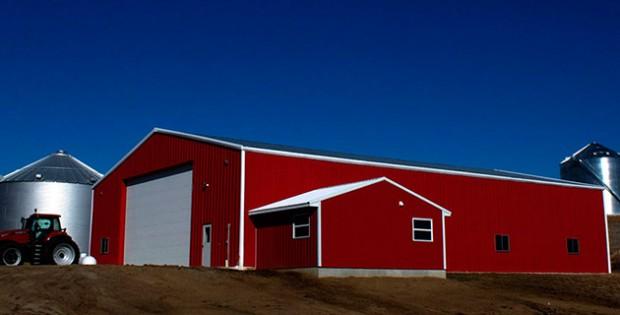 Steel Building Quotes: Get a Grasp on Prices and Estimates
What is the first step of a steel building project, or any construction project for that matter? After you decide to add a new garage, agricultural or commercial building to your property, you'll most likely start contacting steel building manufacturers for steel building quotes. From there, you can create a timeline for yourself and develop… …