START HERE: Price Your Building Now!
How do Building Codes and Permits Work?
Life is about decisions. Make the wrong or right decision and you'll face the consequences. The same can be said of the building process. You'll make decisions, some of which you'll be responsible for, and others will come with the territory. The decisions you're responsible for start with the basic ones, like, "should I build with steel or traditional timber?" and "who will help me through the building process?" Once you have these some of these questions figured out, you have more decisions to make, like, "how do I best protect my building?" and "what kind of insulation do I need?" If you proceed with the proper planning, the building process should be full of benefits and mostly free of negative consequences. You'll be in your new dream metal building in no time at all.
Once you decide on your building material and place an order with a steel building supplier, a project manager will contact you. A project manager will be your official guide through the building process. Whether you have a deep knowledge of steel buildings, or you're a first time builder, the project manager will help you review your drawings, help you make changes to your plans, or just answer any question you may have. Your project manager is your single point of contact at Armstrong Steel throughout the remainder of the process, including construction. If you do in fact need any assistance, your they'll help you with your final design and building options.
With your project manager, you'll determine the size and location of all the openings for doors and windows, as well as the insulation needed. Cost estimates for each selection will be sent to you promptly during this phase of the project and you may make adjustments based on your budget and design requirements. No openings or options are final until you approve. Once you and your project manager agree on the openings and options, you will sign to approve the building as designed. After the approval process, you'll release your building into the fabrication schedule, and you'll move on to the permit drawing phase of the process.
Permits are important for many reasons. The most important aspect of a permit is to make sure your new dream metal building meets all of the specifications of your city or county. This approval from your city or county is also necessary to the success of your building. If you fail to communicate with your local municipality or your building company, you may end up with all of the materials to build, but not have the right type of zoning in your area to build. If that is the case, you would be in quite a predicament because your building is designed to your specific area. If your steel building doesn't meet the building codes of your planned location, it wouldn't be advisable to attempt to erect it in a different area.
Permit drawings can also guide engineers when designing a steel building. An engineer will look at the permit requirement for your area a design your building accordingly, making sure every structural specification is adequately met. For instance, a metal building in Minnesota is going to need to be able to withstand snowfall better than a building in Texas. A metal building out west in California will need to be able to handle seismic activity better than a building in Pennsylvania. There are loads and codes to which engineers must adhere. You want your building to last and permit regulations allow for our in-house engineers, along with civil engineers at your local municipality, to verify a building will stand and perform for decades.
Your project manager will send you permit drawings after the approval drawing phase is complete. When you receive the permit drawing, your next step is taking it to the county or city to get your plans approved. Don't make the mistake of laying your foundation before you get your permit drawings. Not only could you be looking at setbacks and an increase in cost, but it might not match your anchor bolt plan. It really is one of the biggest blunders you can make early in the process!
Remember, there is a lot of work that goes into your new metal building, but it isn't intimidating as long as you plan properly. Take your time and get the proper paperwork and permits completed in a timely fashion. Now all that's left is to take delivery of your new dream metal building!
Photo courtesy: US Navy Official
---
---
« Is Your Feed Store Running Out of Room?
Debunking Three Myths – The Whole Darn Pole Barn Truth »
PRICE A
STEEL BUILDING
IN MINUTES NOW!
---
Popular Posts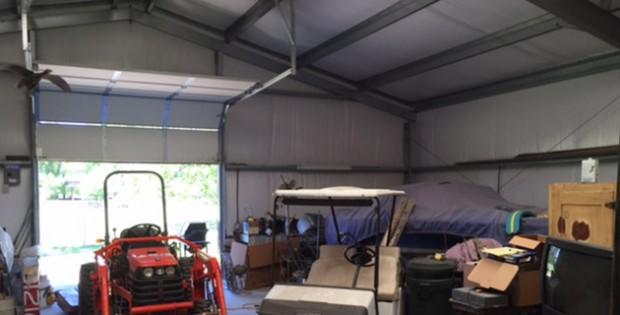 Will Adding a Steel Building Increase My Property Value?
I've seen steel buildings increase in popularity every day because builders use these durable, versatile and flexible construction solutions in every application. Not only have homeowners utilized a steel building for residential purposes, but builders have also made additions to their existing property. No doubt that a steel building garage will increase the value of a home,… …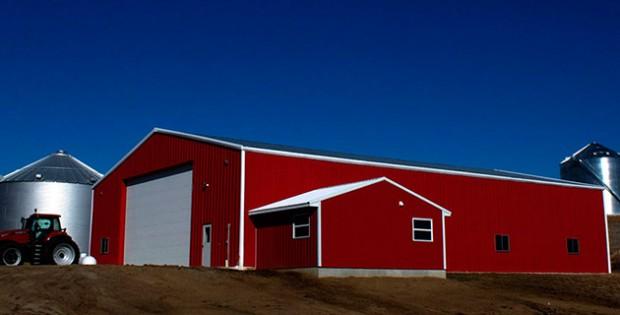 Steel Building Quotes: Get a Grasp on Prices and Estimates
What is the first step of a steel building project, or any construction project for that matter? After you decide to add a new garage, agricultural or commercial building to your property, you'll most likely start contacting steel building manufacturers for steel building quotes. From there, you can create a timeline for yourself and develop… …