START HERE: Price Your Building Now!
Inject New Life Into Your Congregation!
Are you witnessing a decrease in your attendance on Sunday? Are people leaving your community to explore bigger and better opportunities? Does there seem to be just a general lack of interest in going to church? All of these options can be discomforting, but there are a couple of ways you can do to return your church to prominence.
Change up your sermon
Sometimes all it takes to reignite interest in your church is changing your sermon up. The classical lectures are important and need to be told, but you could tell them in a more modern context. For example, you could relate the tale of David and Goliath to a contemporary underdog story. Come up with a song or a catchphrase. Don't be afraid to be a little goofy or gimmicky and have fun. You want your congregation to be engaged and have a good time. Try scheduling a guest speaker to give a sermon. The congregation at your steel church building may love you, but change is always exciting. If your congregation is having a good time, they'll want to come back.
Market your church
Whether you know it or not, your church has its own brand image already. Come up with a logo for your church and get it out into the community or online. Do you have a website, one that lists service times? Sponsor a little league baseball team, purchase a small stretch of highway or convert an unused area into a park and make sure your church's name and logo is well displayed. Your church will be in the public's mind and that should spark interest and familiarity. If a young family enjoys spending their evenings in the park next to your steel church building, maybe they'll stop in on Sunday.
Community outreach
Many feel the church has a responsibility to perform good deeds and spread goodwill in its community. You can organize members of your congregation to volunteer in the community or at local food banks. Raking leaves, painting houses, picking up trash, and walking dogs are all simple tasks that can be done to help out the community and put your church's name into the minds of possible new attendees.
Host events
If you have the ability to host events at your steel church building, you're bringing people into your church, which usually translates to new members. They can come in and checkout your setup and hopefully make some memories. It almost guarantees they'll want to come back, so be sure you have your meeting times prominently displayed to newcomers. Set up a pancake breakfast, a Shakespearean play, a concert, or be open to host weddings and receptions. The more events you host can only help your attendance numbers.
Involve the congregation
All of these suggestions require a lot of work and preparation. The good news is that you don't have to do all of the work on your own. You can involve your congregation with planning committees. This will lighten your workload and it will give your congregation a sense of duty in your church. This involvement can keep long term members interested and excite new members too. Remember, it's the congregation's church and, to a certain extent, they should help run it.
Expand or add on with a steel church building
Maybe the reason your attendance is dwindling is just because your old church building is past its prime. Have you thought about building a new church with a pre-engineered steel building? Pre-engineered steel buildings are easy to erect and can be erected in as little as a few days to a few weeks depending on your crew and time schedule. Should you decide to erect a new pre-engineered steel building on your current site, the quick turnaround time means you should have a relatively easy transfer experience. Ever hear a story about a church meeting outdoors, or in the basement of another church while they go through the construction process? This won't have to happen to you.
Steel buildings are durable and will last decades. By building a new steel church building, you are ensuring generations will have a place to worship and grow. Adding on to your current building is just as easy and can give you a multitude of options. Remember, a church isn't just a sanctuary and chapel. Add a fellowship hall, recreation center, gym, or youth center. Just determine what your community need is and you can almost certainly build it with steel. Construction is sure to get a buzz about your church going and once it is finished, be sure to impress your guests with a grand sermon in your new pre-engineered steel building.
More good news: You don't have to go about this project alone either. Once you lock in your steel order with an engineering payment, you'll be assigned to a project manager. Project managers are in place to assist you throughout the design process, answer questions and get you the steel church building of your congregation's dreams.
Take these tips and get to work on raising your attendance numbers. After all, what is a church without its congregation?
Photo courtesy: Ricardo Camacho
---
---
« Metal Building Homes Guide: It's Easier Than You Think
Improve Your Steel Building Project Estimation Techniques »
PRICE A
STEEL BUILDING
IN MINUTES NOW!
---
Popular Posts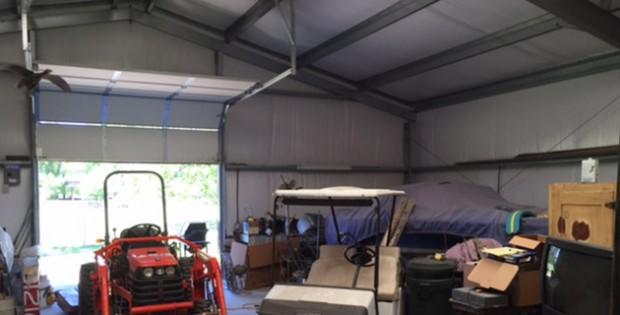 Will Adding a Steel Building Increase My Property Value?
I've seen steel buildings increase in popularity every day because builders use these durable, versatile and flexible construction solutions in every application. Not only have homeowners utilized a steel building for residential purposes, but builders have also made additions to their existing property. No doubt that a steel building garage will increase the value of a home,… …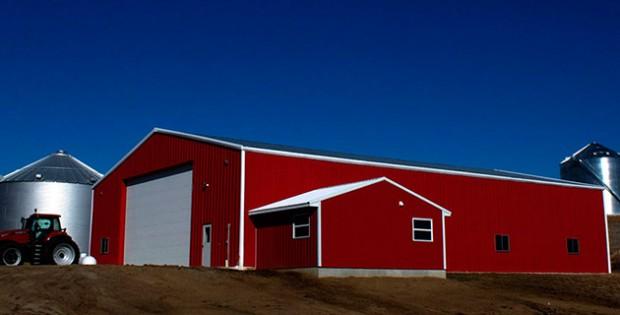 Steel Building Quotes: Get a Grasp on Prices and Estimates
What is the first step of a steel building project, or any construction project for that matter? After you decide to add a new garage, agricultural or commercial building to your property, you'll most likely start contacting steel building manufacturers for steel building quotes. From there, you can create a timeline for yourself and develop… …